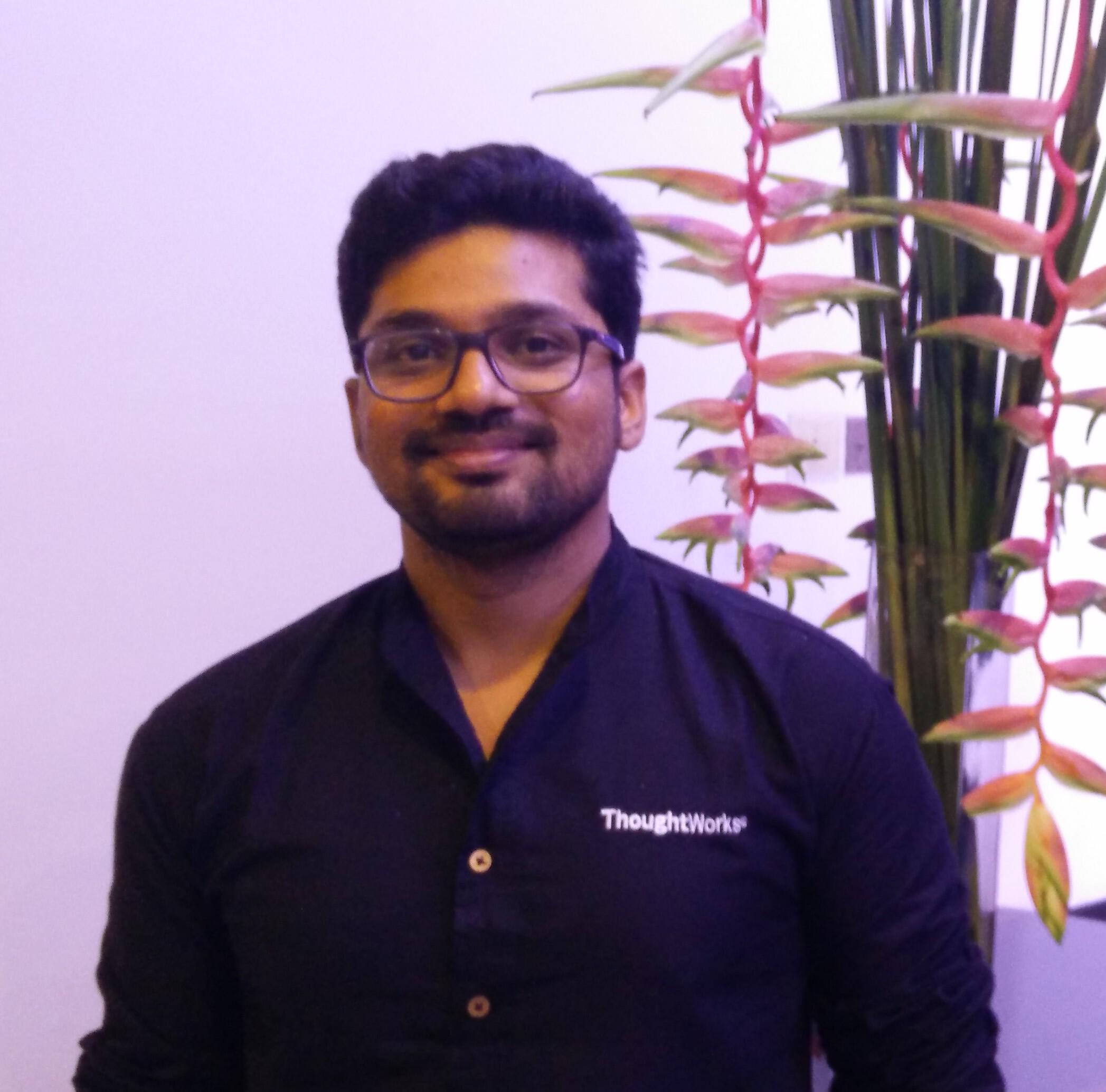 Srujan Kumar Bojjam
Office Tech Principal for Thoughtworks in Hyderabad
Srujan is a technology leader and coach whose expertise lies in digital platforms, infrastructure design, enterprise architecture and event driven systems. A polyglot developer and cloud architect, Srujan works with enterprises to build cloud strategies and adopt XP Practices. His focus lies in simplifying system design by emphasising on the business needs.
He is also passionate about diversity, equity and inclusion at the workplace. He was the co-anchor for Thoughtworks Interning With Pride - an exclusive initiative designed to help graduates from India's LGBTQI+ community be a part of the technology industry. 
Srujan's hobbies outside technology include playing a game of tennis, traveling the globe and indulging in adventure sports.