Frontier technologies, including artificial intelligence, robotics and biotechnology, which are currently a USD 350 billion market could grow to over USD 3 trillion by 2025, according to the UNCTAD Technology and Innovation Report. Around 84 percent of business executives consider future successes to be dependent on innovation. And, how each organization achieves innovation varies widely.
As organizational psychologist David Burkus wrote, innovation in most organizations is not hindered by a lack of ideas but rather a lack of noticing the good ideas already there. The ability to identify the right ideas, experiment with them and take them to market is what brings success. In his article, he makes another important point: people, teams and organizations often reject good ideas when faced with uncertainty. They default to the 'safe' methods which is not only detrimental to solving the current problems but also restrictive to future business growth. 
Corporate innovation in a collaborative and experimental space that incubates ideas has the potential to change the course of our future. It can inculcate out-of-the-box thinking as a strategy underpinning the business to grow, survive and thrive. 
Innovation gives a safe platform for ideas to be brainstormed and discussed in more detail. These ideas create new growth possibilities or disrupt/add value to an organization's existing market. Projects at conventional innovation labs work in a lean way, adapting dynamically to evolving customer needs through new-generation solutions.
In 2019, a group of us came together and formed a community to work on innovative, independent projects/ideas. Since then, we've called it the i-Lab. 
Our work typically happens in three different ways.
Rapid prototyping
Theoretically exploring solutions for business challenges can only take us so far. Finding a sure-shot answer often requires us to push the solution to the market to test if it works. For enterprises, this trial-and-error method costs time and money. We at i-Lab are endeavoring to minimize these costs.
Our agile development teams build prototypes in less than two weeks enabling customers to put their ideas to test in the real world. Typically, pursuit teams would directly approach i-Lab, where product managers and business analysts work closely with the market teams to define the scope and features for the prototype. The team then leverages low-code or no-code tools to build the prototypes. It is then presented to the client as a demo or added to the response package.
The prototypes serve as the Minimum Viable Product (MVP) for the client's larger solution to be built. The business value of i-Lab's rapid prototyping initiatives is threefold: 
Accelerated time to market 

 

High returns with minimal investment

 

Shared risk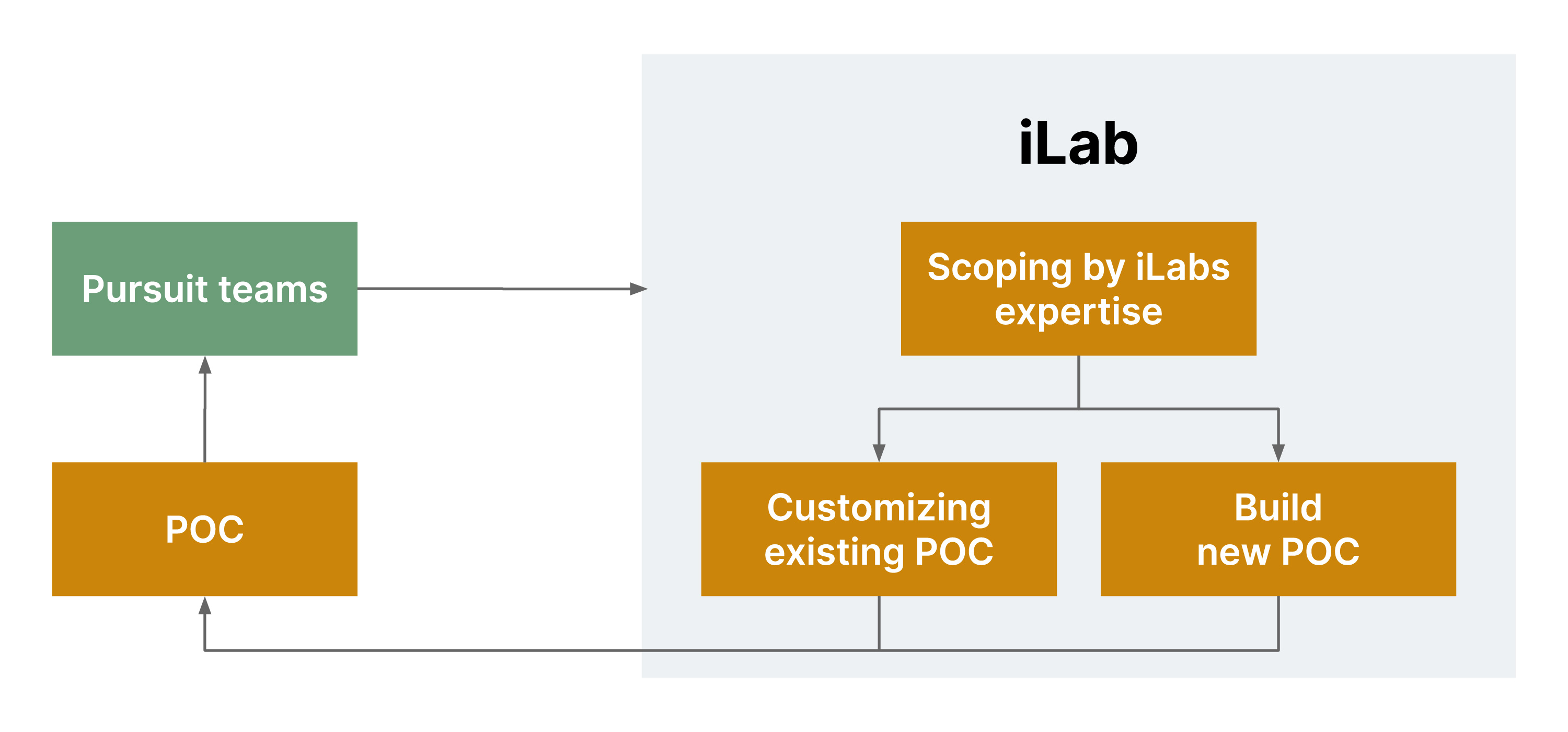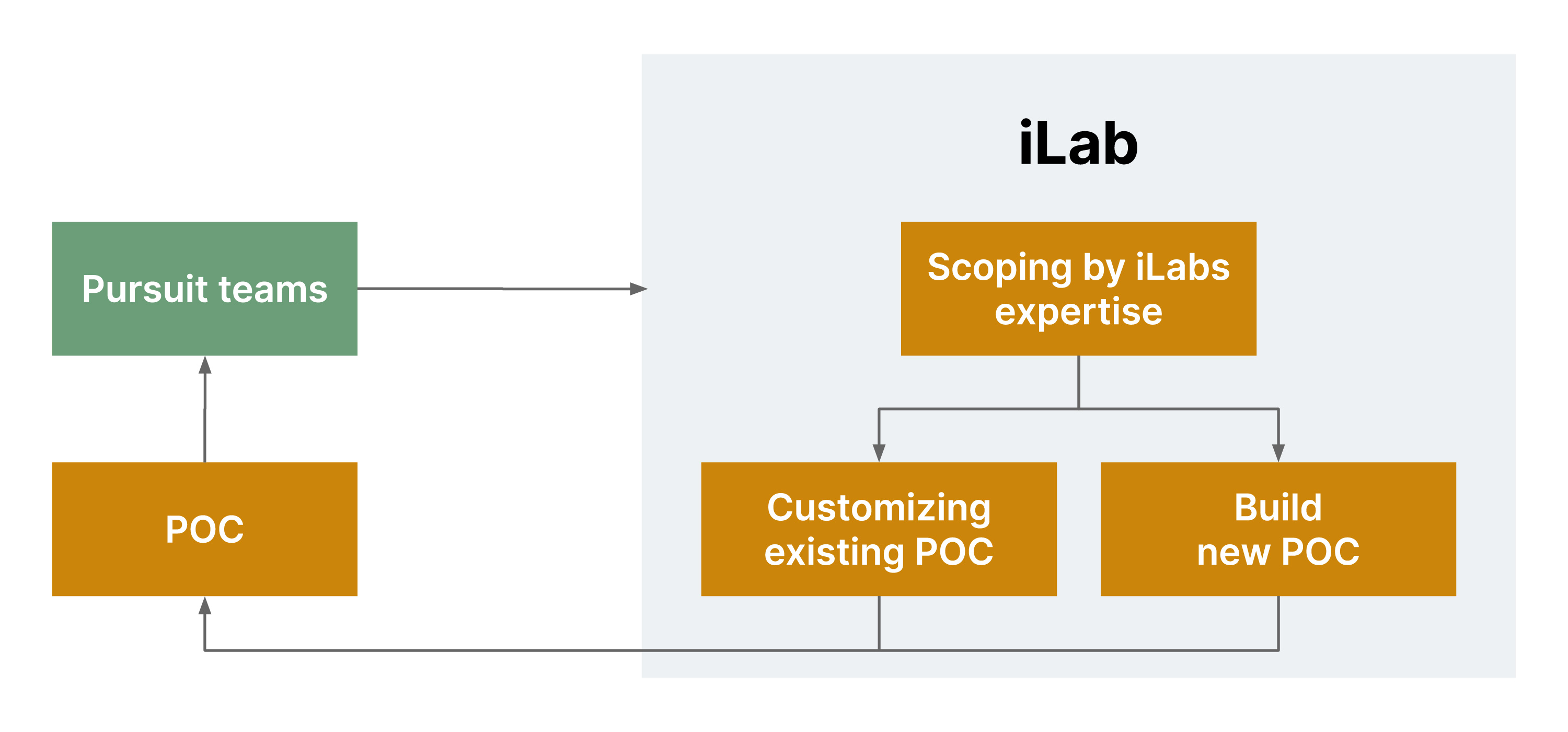 Innovation lab aiding in rapid prototyping for large pursuits
Idea exploration for delivery
Continuous innovation for continuous improvement can create a competitive advantage when teams are able to deliver contextual ideas. 
Based on the client's needs and goals, ideas are selected  and prioritized. As the innovation lab builds prototypes of these ideas, the delivery teams create the roadmap and milestones for integration into their solution. These prototypes are curated as per problem statements and presented to clients.
In addition to the hyper-focused delivery teams who work on one client at a time and bring deep niche expertise to the table, the client also has access to generalists, who work on multiple projects and have a wider cross-functional and cross-industry experience.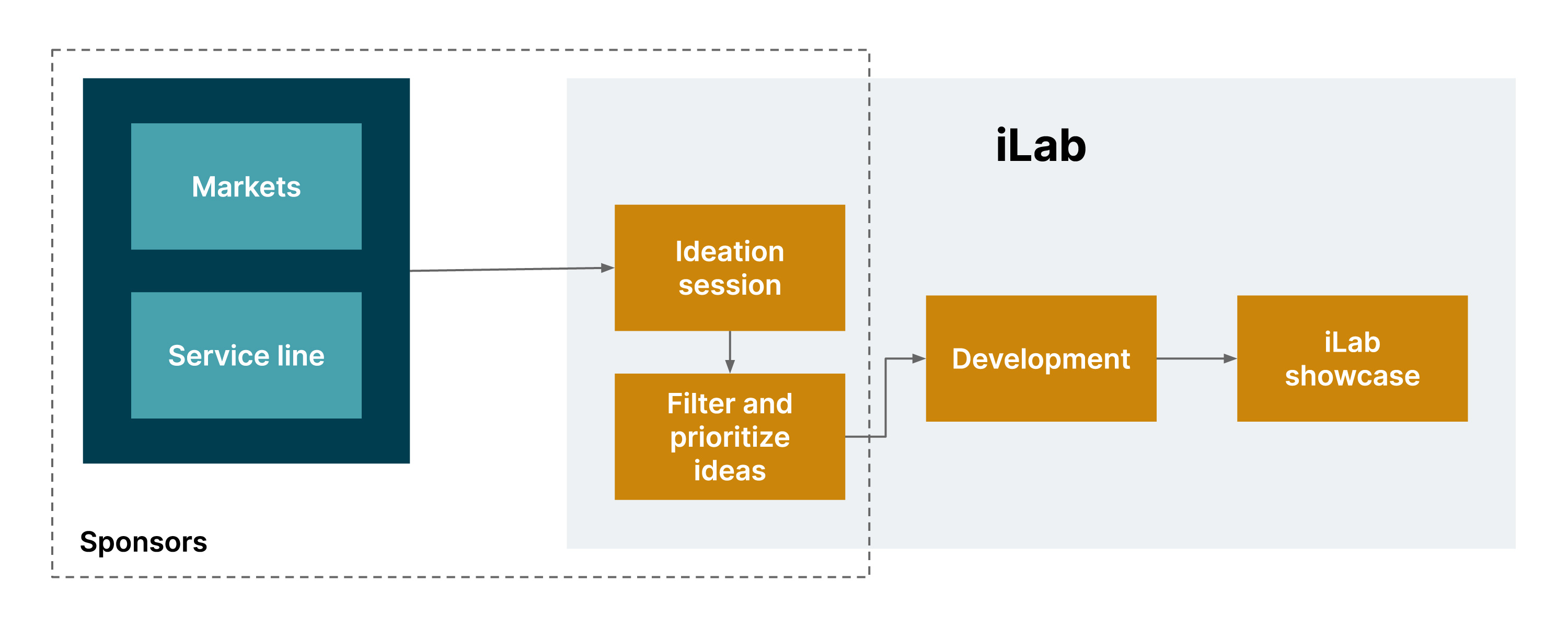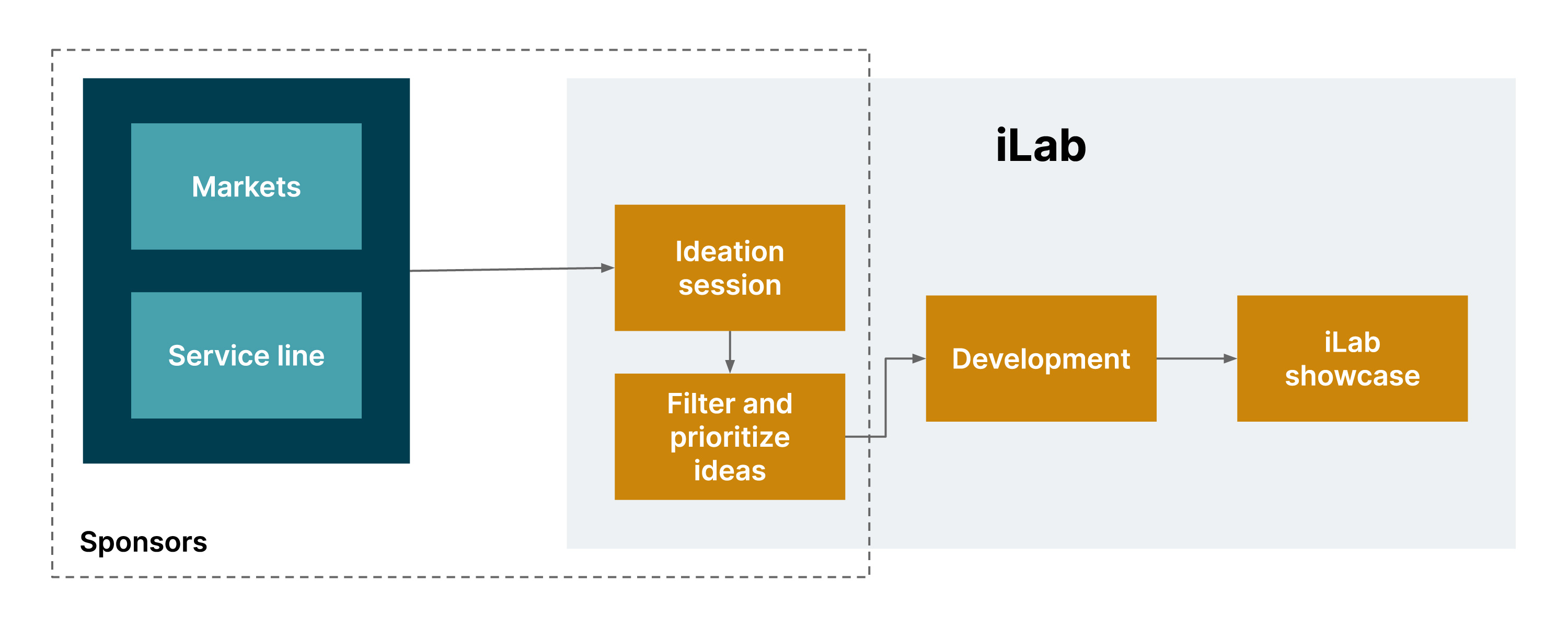 Innovation lab projects sponsored and approved by service lines and markets 
Emerging tech explorations
"Should we do something with AR?", "What can data mesh do for us?", "What should we pilot the AI project on?" — these are the kind of questions that can be expensive for enterprises to answer by themselves. Few organizations can afford to invest USD 10 million in an experimental project with frontier technologies. Incubators can solve this problem for organizations, large and small, by making such technologies both accessible and applicable.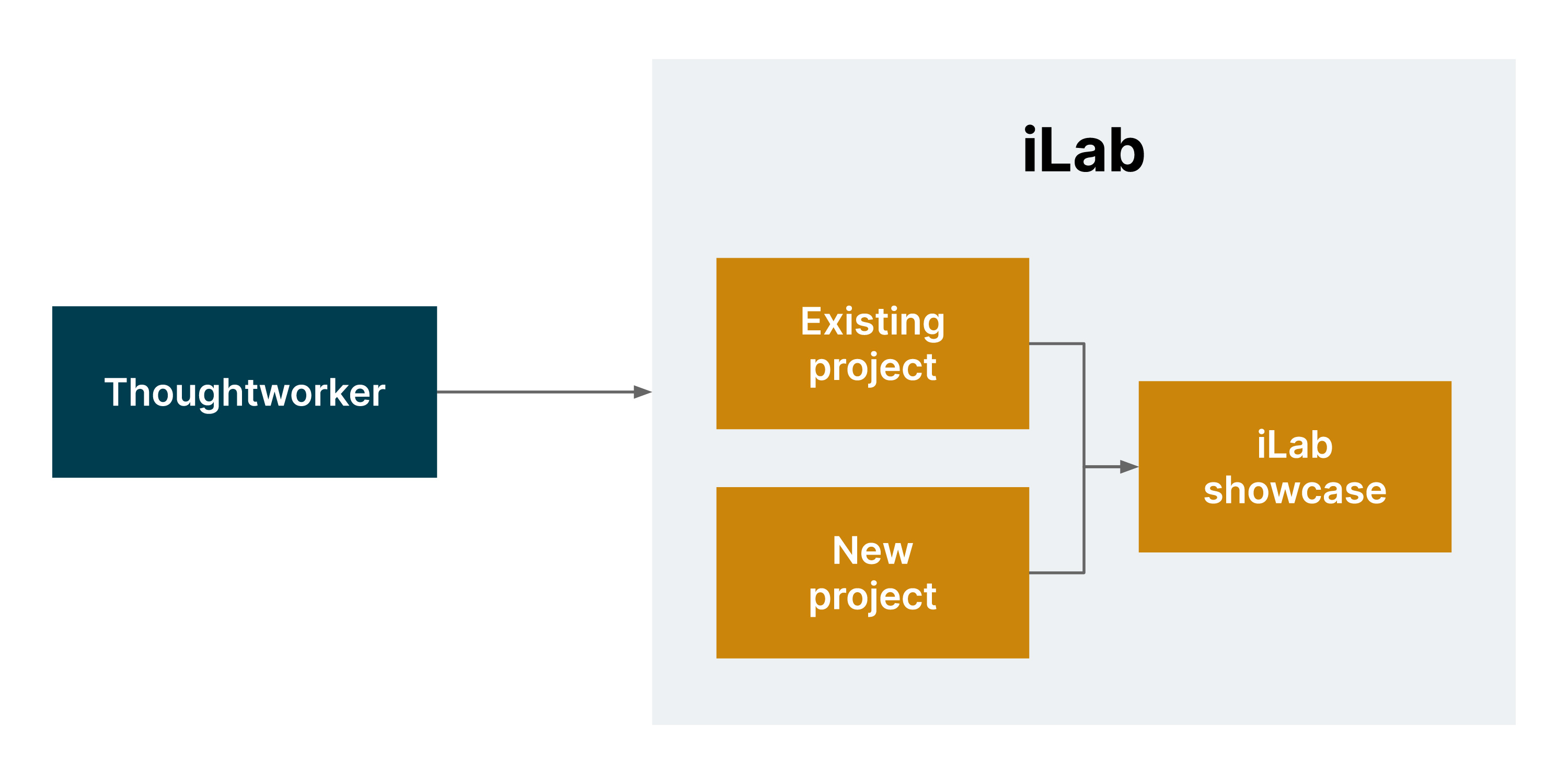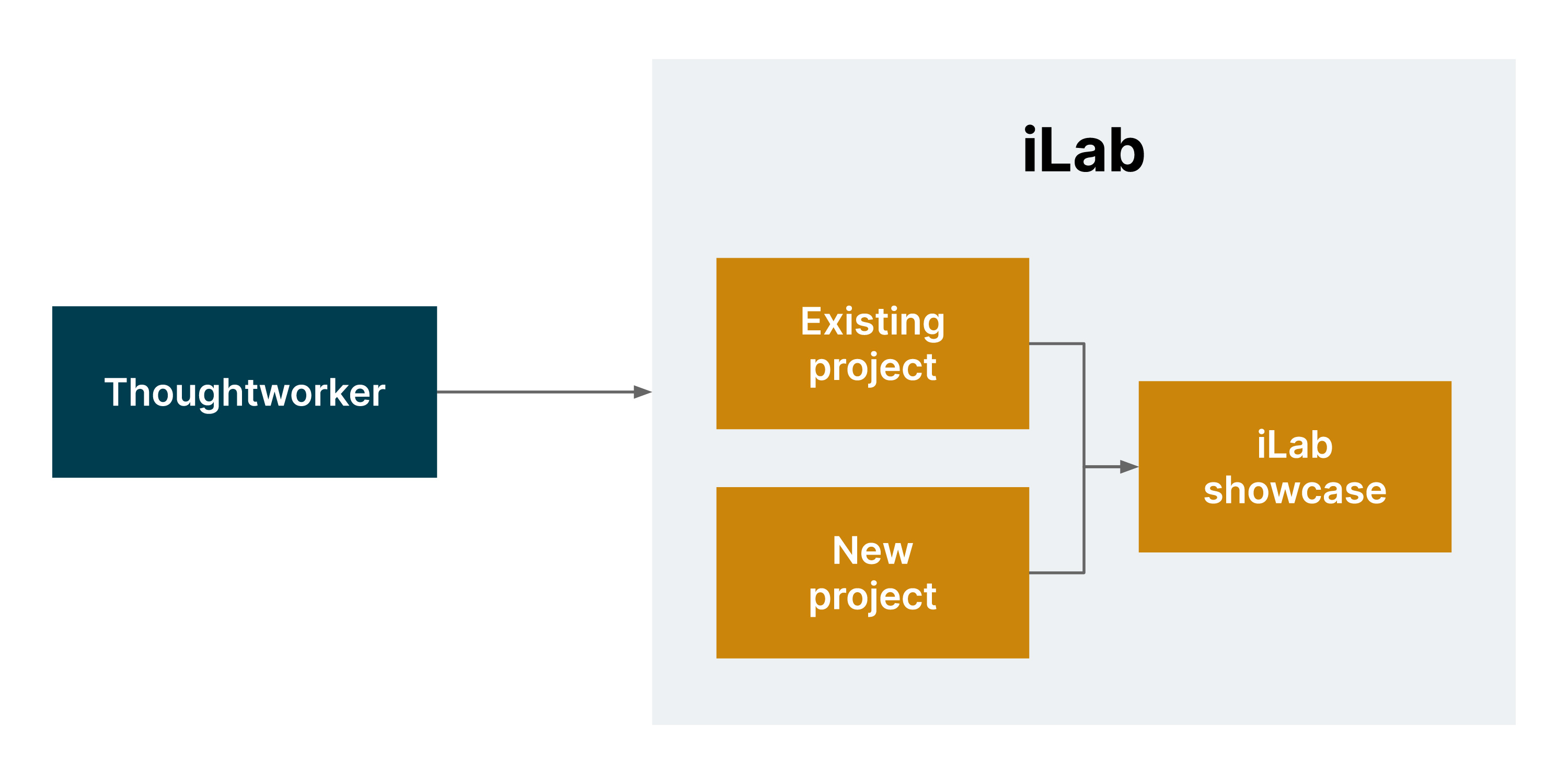 Thoughtworker inputs on what we innovate
What does Thoughtworks gain from its innovation lab?

Rapid prototype for pursuits

Cutting edge technologies

Client support requirements

Continous capability building projects


Thoughtworks internal projects
Innovation labs help build capabilities while solving real-life problems. Whether it is a simple automatic timesheet tool or the augmented reality app that makes two-dimensional posters come alive, innovation teams work across scale to deploy thoughtful innovation, frontier technology, cross-functional teams and agile engineering practices to deliver resilience and competitive advantage for businesses.
Disclaimer: The statements and opinions expressed in this article are those of the author(s) and do not necessarily reflect the positions of Thoughtworks.