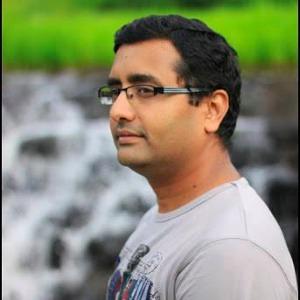 Pankaj Kanchankar
Lead BA-PM
I am an Agile Coach and Lead Business Analyst with Thoughtworks. I am an IIBA Pune founding member, and love Lean, Agile, UX, BA, Kanban.
I have experience of over 15 years across domains like Healthcare, Insurance, Education and eCommerce. Having worked across multiple domains, I'm of the strong belief that Business Analysts and Project Managers need to serve as generalists.
I am also an Agile coach and have worked with multiple teams to enable them on their Agile journey. I've helped these teams right from defining their Agile adoption objectives through to bring about long lasting process changes. I value the importance of People and Organisation culture above all else and place people over processes over tools.
I am also involved in the implementation of Bahmni, an Open Sourced Hospital Management System developed by Thoughtworks. This has given me opportunities to meet great people who have brought about Social Change.
I am aware about the plight of the underprivileged and understand my role in speaking up to avoid their exploitation. I love travelling and exploring new regions and spend my free time playing with my son. When I can I like to read non-fiction.