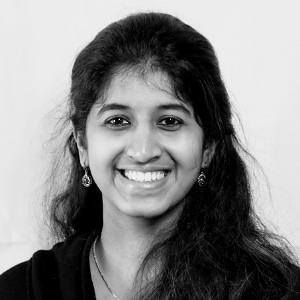 Nimisha Girijan
Consultant-Developer
Throughout the last 10 years that I've been working in the tech space, I've had the opportunity to work in multiple domains with a wide array of teams.
I'm an advocate for agile ways of working and listening to one's customers - after experiencing first hand the pitfalls of not doing so. I also love solving problems and believe that technology can be used to benefit society.
When not occupied with my little one, you will find me either with a book in hand (my happy place), mentoring at tech workshops, or reading about and exploring new tech trends.