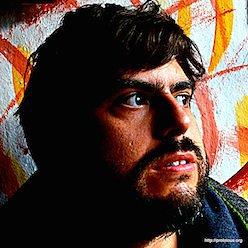 Lourenço P. Soares
Business Analyst
Salvando o mundo, um projeto de cada vez!
Eu atuo como Analista de Sistemas, ajudando equipes à utilizar a tecnologia para gerar melhoria contínua em sistemas e processos. Eu sou um entusiasta de Métodos Ágeis que adora ajudar os outros a aprender, inovar e eliminar desperdício. Na Thoughtworks, eu ajudo organizações a identificar qual a próxima coisa mais importante a fazer, simplificar processos complicados e fui parte de times que descobriram maneiras bem sucedidas de entregar projetos distribuídos.
Doing Business Analysis to save the world in Porto Alegre
I help teams deliver technology that enables continuous improvement. I am passionate about Agile and helping others learn, innovate and eliminate waste. As a Thoughtworker, I have helped organizations identify what's the next most important thing to do, improve challenging processes and was part of teams that found ways deliver successful distributed projects.
Organizational Culture... Organizational Learning... Agile Principles... Story Splitting... Coaching... Goal-based prioritization... Systems Thinking... Generative Model... Value Injection... Lean...