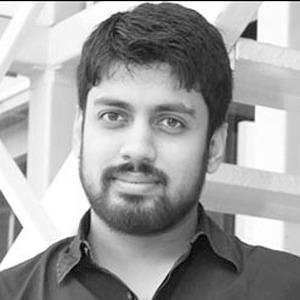 Ekalavya Bhattacharya
Head of Digital - MTV INDIA
Ekalavya is the Head of Digital at MTV India. Forever online – that's one way of describing this torchbearer of the Indian youth – and the digital head of MTV India, Ekalavya Bhattacharya, known fondly as Eka. 
The man behind conceptualizing the most popular web series on YouTube in India to managing the most popular Facebook pages in the country, Eka has a lot of credits to his name; not to mention, a lot of industry recognitions and awards too. His passion for everything digital is what has led him to develop some of the most exciting online campaigns and create apps for MTV India.
Experimenting with websites continued well into his youth and when he was in college, Eka managed to set up a music sharing site with a friend. Despite a degree in BioTech, Eka's first full time assignment was with Pagalguy, a forum and website for MBA aspirants. 
The entrepreneurial streak in him ensured that he always kept himself updated about the start-up scene in India and promptly landed a job with WatConsult and Contests2Win