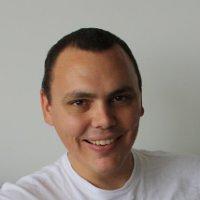 Alister Scott
Agile Testing Specialist
Alister is a Senior Quality Assurance Consultant with Thoughtworks in Brisbane, Australia.

Alister's was previously the Test Manager at QSuper Limited, one of Australia's largest superannuation funds with more than 520,000 members and over $23 billion in funds under management.

Alister is a specialist in automated testing and has gained experience in a number of business domains using a variety of testing tools. Alister has experience in using a variety of open-source and home-grown testing tools such as Watir, Ruby, Jython and Fitnesse.

Alister is actively involved in the Watir (Web Application Testing in Ruby) open source project as the Watir Wiki Master, and is skilled in writing, shown by his role as the Editor of the QSuper ICT newsletter.

Alister also has expertise in usability testing and user centred design techniques including paper prototyping and user testing.

Alister is a Green Belt in Six Sigma.