In the offshore delivery business, we always focus on creating a harmonious working environment and improving the delivery experience. Holiday management is only a part of delivery management, and "holiday" has different meanings for cross-cultural teams, so holidays can serve as a catalyst for cooperative relationships.
Four stages of holiday management
According to our observation and practical experience in offshore delivery, we believe that there are four stages of holiday management for offshore teams. 
Inform the client of holiday arrangements to adjust planning and scheduling

 

Share the holiday's cultural background

 

Joint celebration with the onshore team to share the holiday experience

 

Cooperative governance and in-depth organizational cooperation to jointly design festival activities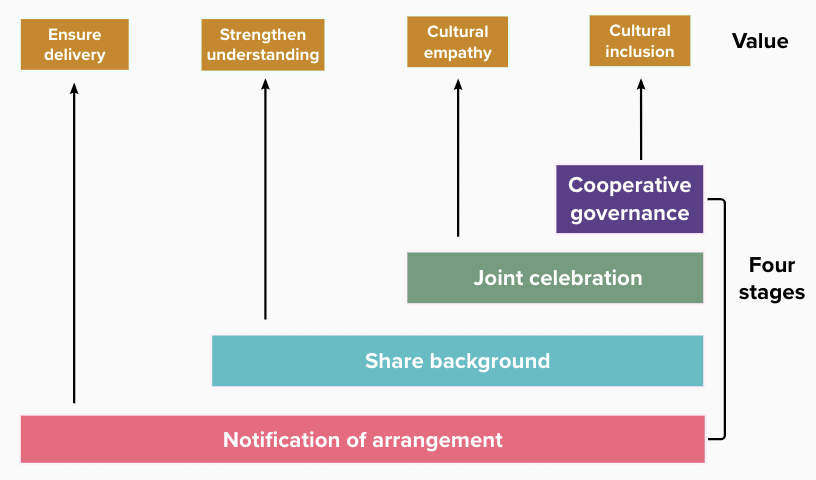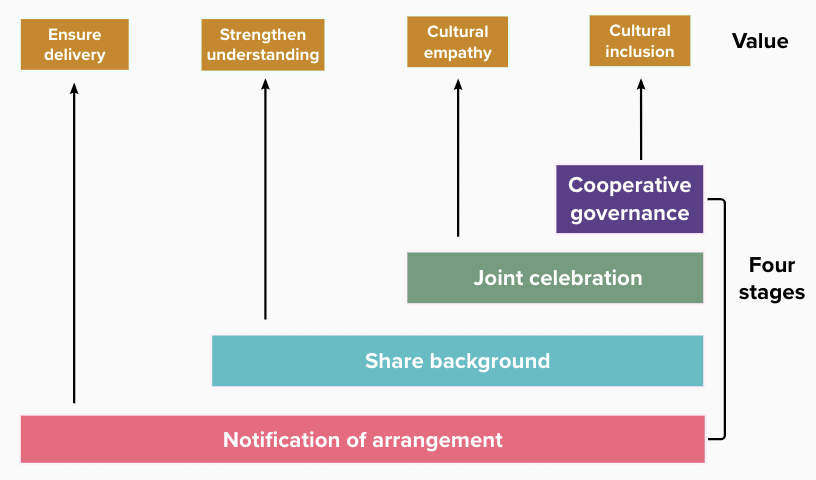 Four stages of holiday management of offshore delivery business
The importance of joint celebration and cooperative governance
Cultural differences in cross-cultural teams can cause communication problems and a lack of trust. Team managers can create an organizational atmosphere that respects cultural differences and improves cultural inclusion to address these issues.
Joint celebration and cooperative governance help team members respect cultural differences. During these two stages, everyone participated in the festival's special activities and experienced its atmosphere. This greatly improved their understanding and appreciation of different cultures, which is waht cultural empathy is about. They can better explain and understand the behavior of team members with different cultural backgrounds on this basis, which is showing respect for cultural differences.
We can gradually realize cultural empathy by implementing the following best practices. This can eventually achieve cultural inclusion and establish a more harmonious cooperative environment for offshore delivery.
Specific practices
Stage 1: Notification of arrangements
The direct approach is to inform customers of our holiday arrangements in advance and make holiday management part of daily delivery management so that the business is unaffected. Typical actions include the offshore team announcing the holiday arrangements in advance according to contract specifications (for example, three months), coordinating development progress, removing obstacles beforehand and managing compensatory leave.
Stage 2: Sharing background
The offshore team shares the holiday's cultural background to show what the festival means to them.
The benefit of this is that clients can easily understand holiday arrangements. For example, some clients may not understand why the Spring Festival holiday in China is so long or why so many people still take the Spring Festival holiday ahead or after the official date. We can share the significance of the Spring Festival and explain typical family arrangements and the impact of practical factors like Spring Festival transportation in China. It then becomes easier to obtain the client's approval and understanding than it would be by simply stating "the Chinese team will take a 10-day vacation."
Most companies will be very receptive towards this information and this will help us build the basis of cultural empathy.
Stage 3: Joint celebration
Based on clients' understanding of our festivals, we try to select some festivals and invite their delivery teams to participate in celebration activities. They can get firsthand experience of the festival atmosphere, thus generating cultural empathy.
Here are some lessons:
Festivals with less religious significance will be more welcoming.

 

Be confident and sincere but don't be too pushy (avoid: "You have to celebrate with us!").

 

The celebration should be simple and easy to carry out and the duration should be appropriate. For example, our coworker Cuijiao invited the client team to participate in a Mid Autumn Festival paper cutting activity.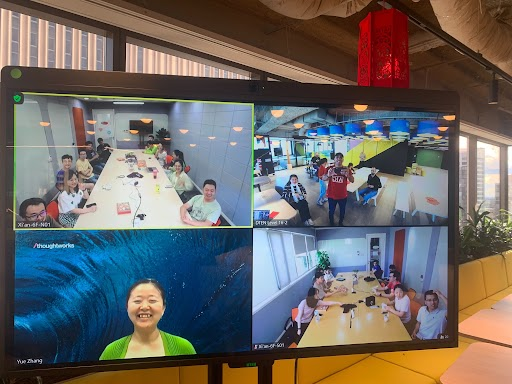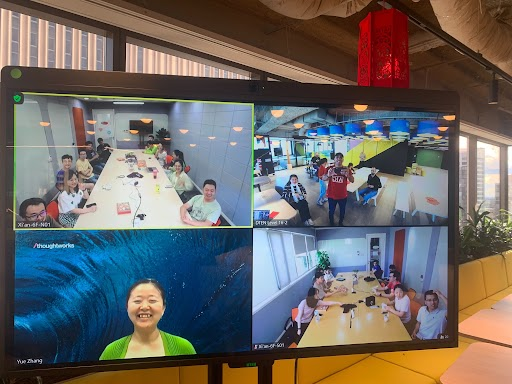 A financial customer in Australia, Sydney and Xi'an, China team colleagues made paper cutting rabbits to celebrate the 2022 Mid Autumn Festival
Stage 4: Cooperative governance
Based on the previous stage, this stage emphasizes the cooperative governance of the holidays of both parties as "cultural inclusion." The offshore team has a strong desire to understand and participate in the onshore team's holiday celebration. Both sides seek common ground while reserving differences and agreeing on a strategy for holiday celebrations.
At this stage, we not only cooperate with the client's delivery team but also with the client's human resources and administrative departments, which is the reflection of respect for cultural differences at the organizational level.
Taking Sun Chen's communication with a client's People team as an example, our main communication contents include:
Determine which festivals can be celebrated together. For example, for a customer which has a team from the Philippines and a team from China we try to celebrate festivals that are influential throughout Asia together, such as the Mid Autumn Festival. The Lunar New Year is also a good choice for a shared celebration.

 

Confirm the way to celebrate and the cooperation budget. In Australia, customers usually have an independent budget to support cultural inclusion activities and can design interesting activities at a low cost. Joint funding for providing holiday souvenirs for customers and colleagues onshore should also be discussed.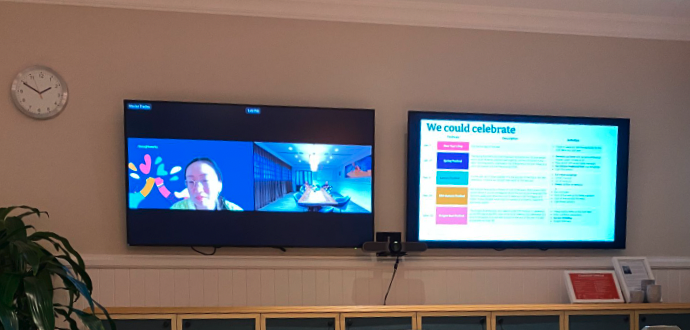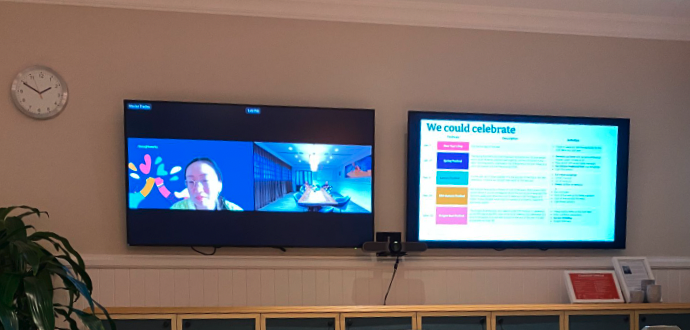 Working with the People team of an Australian client discussing the festival arrangements of both parties in the next six months
In the delivery business, holiday management is merely a footnote but we can add value to this detail in a variety of ways.
Disclaimer: The statements and opinions expressed in this article are those of the author(s) and do not necessarily reflect the positions of Thoughtworks.