A McKinsey
report
talks about how product excellence provides a key competitive advantage to companies that master their intricacies. However, consistently achieving high performance in this area remains a constant challenge for even the most innovative companies.
This obviously means that founders of pre-revenue start-ups or pre series A startups and product managers of early-age products have a huge task at hand. They have to achieve an ideal balance when crafting their product strategy. They have to impartially map their tactical game plan to their strategic approach, and their action-oriented blueprint to their planning-oriented one and so on.
My extensive work in the field, where I witnessed many enthusiastic product owners struggle with designing a strategy that would win them a sizable and loyal market share, introduced me to this market need. My six years of research, access to numerous product owners through the Thoughtworks network and creative interest has led to the sketch of this working model that could fill this specific gap in the product management journey.
According to another McKinsey
article
,
"...businesses with the best product-development track records do three things better than their less-successful peers: they create a clear sense of project goals early on, they nurture a strong project culture in their workplace, and they maintain a close contact with customers throughout a project's duration."
I realized that product owners and business founders need to pursue a particular strain of structured thinking and analysis. The single day's working model that I had put in place, after much experimentation and testing, helped bring that mindset to fore.
The single day approach requires that the sessions be charted out to be breadth-first; they don't delve deep but provide a broader understanding of the 'whys' and 'whats' while arriving at a product strategy. The expectation is that the product owners and managers will go back, armed with tools, to delve deep and devise their detailed product strategy with their larger teams.
After running several sessions of the working model, I am confident that in its current form, the various techniques described here will be of immense value to newbies in the product space - people who have great ideas or even prototypes, and need a map to guide them forward.  
The working model
Articulate the product idea
An HBR article titled,
Dysfunctional products come from dysfunctional organizations
gets it perfectly right when it says,
"Producing great products isn't just about creativity and execution. It's also about organizational alignment".
The article describes alignment as,
"...congruence around a clear vision or goal for a product. This type of alignment is typically attempted in a meeting, where people discuss strategic direction and how the product fits into this."
While it is a given that every single product starts out as an idea or a hypothesis to solve a problem, there is a need for articulation, because thoughts, words, and intentions are usually mired in ambiguity. The first section of my model provides a structured template that obliterates such ambiguity.
The tools at use here are a combination (in no particular order) of
Product in a Box
(or Product Box) from
Innovation Games Company
founder
Luke Hohmann
and the
Elevator Pitch
as described by
Jonathan Rasmusson
, author of
The Agile Samurai
.
The Product Box asks product owners to visualize their product's packaging. A template for the packaging which resembles a straightforward box has sides dedicated to specific information about the product like the product name, logo, price etc. The box's panels look like this: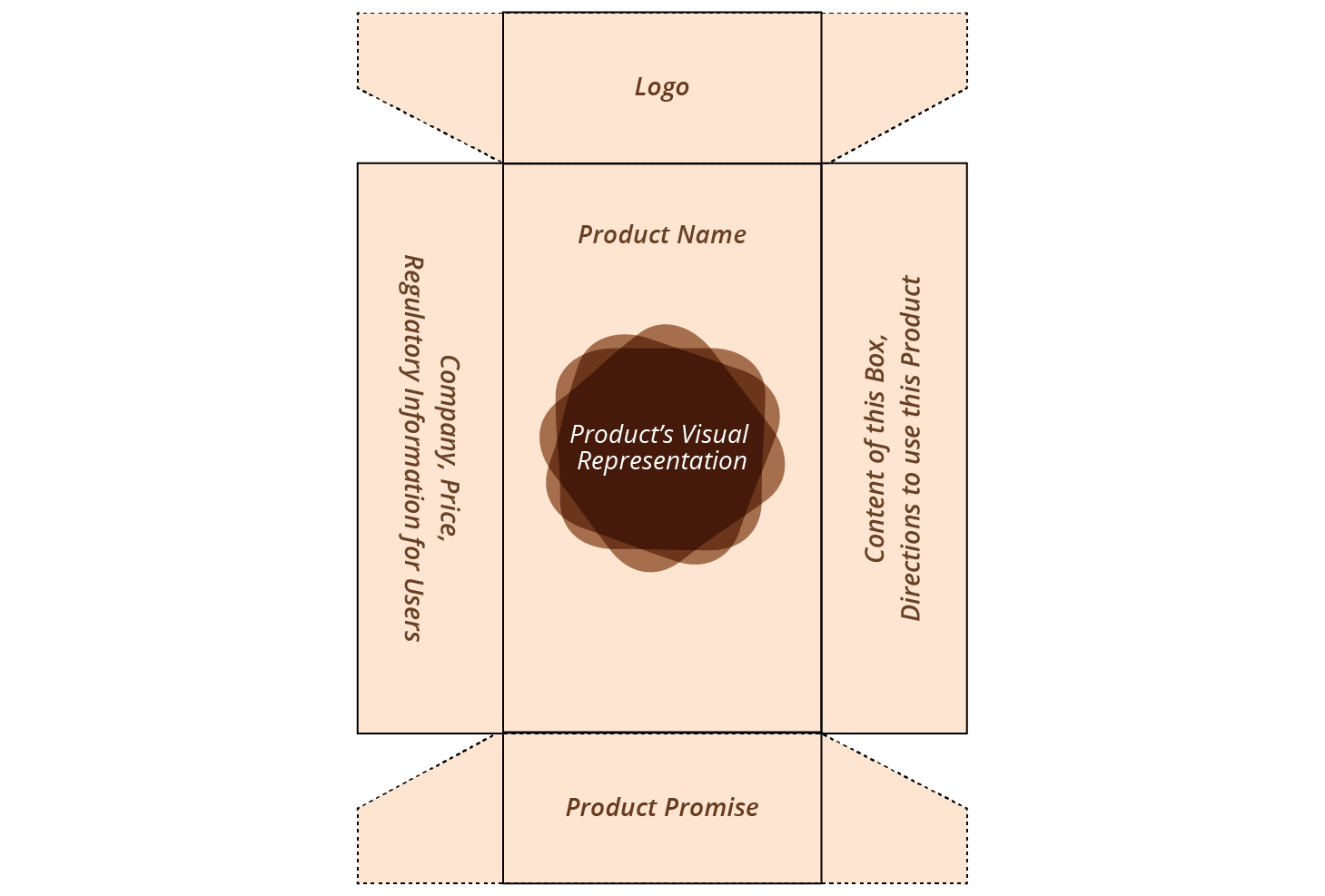 With Hohmann's as a base, I have created a Product-in-a-Box Reference Sheet
The second component in the working model's articulation section, the Elevator Pitch, is fairly direct. It's a succinct and persuasive pitch to showcase an idea's key aspects. I use Jonathan's format for the elevator pitch because it forces you to put in words a product's Unique Selling Proposition (USP), competitive advantage and customer segments.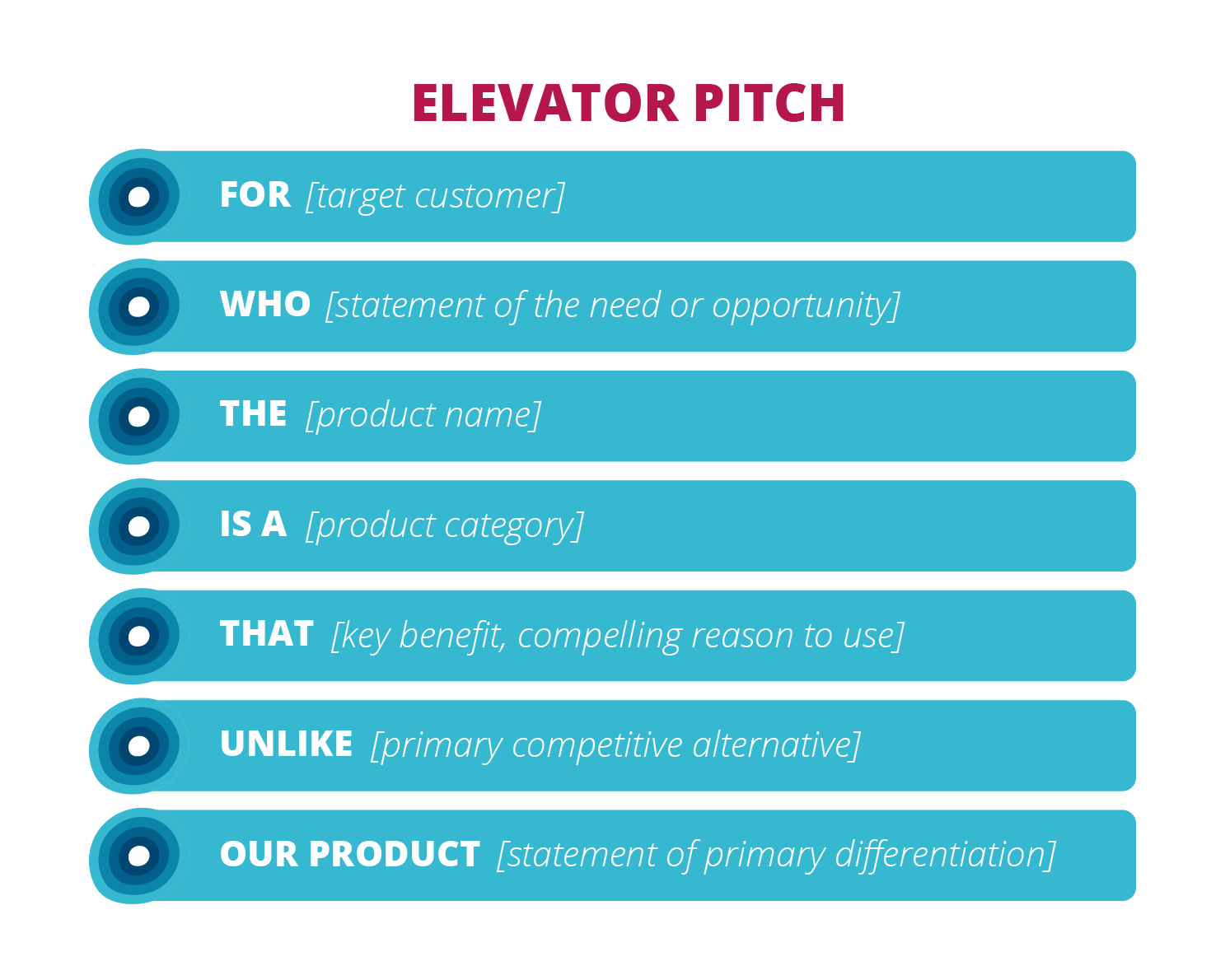 Jonathan's Format for an Elevator Pitch

Design a sustainable business around the product
Business Model Generation
authored by Alexander Osterwalder and Yves Pigneur provide fodder for this section of the model. 
The Business Model Canvas
, a visual template, is best described by
Strategyzer
as
"a global standard used by millions of people in companies of all sizes. You can use the canvas to describe, design, challenge, and pivot your business model."
I work with certain key sections of the model to give an idea of the canvas' potential and scope. The content is primarily driven from what was developed during articulation but has more depth because of the analytical input required.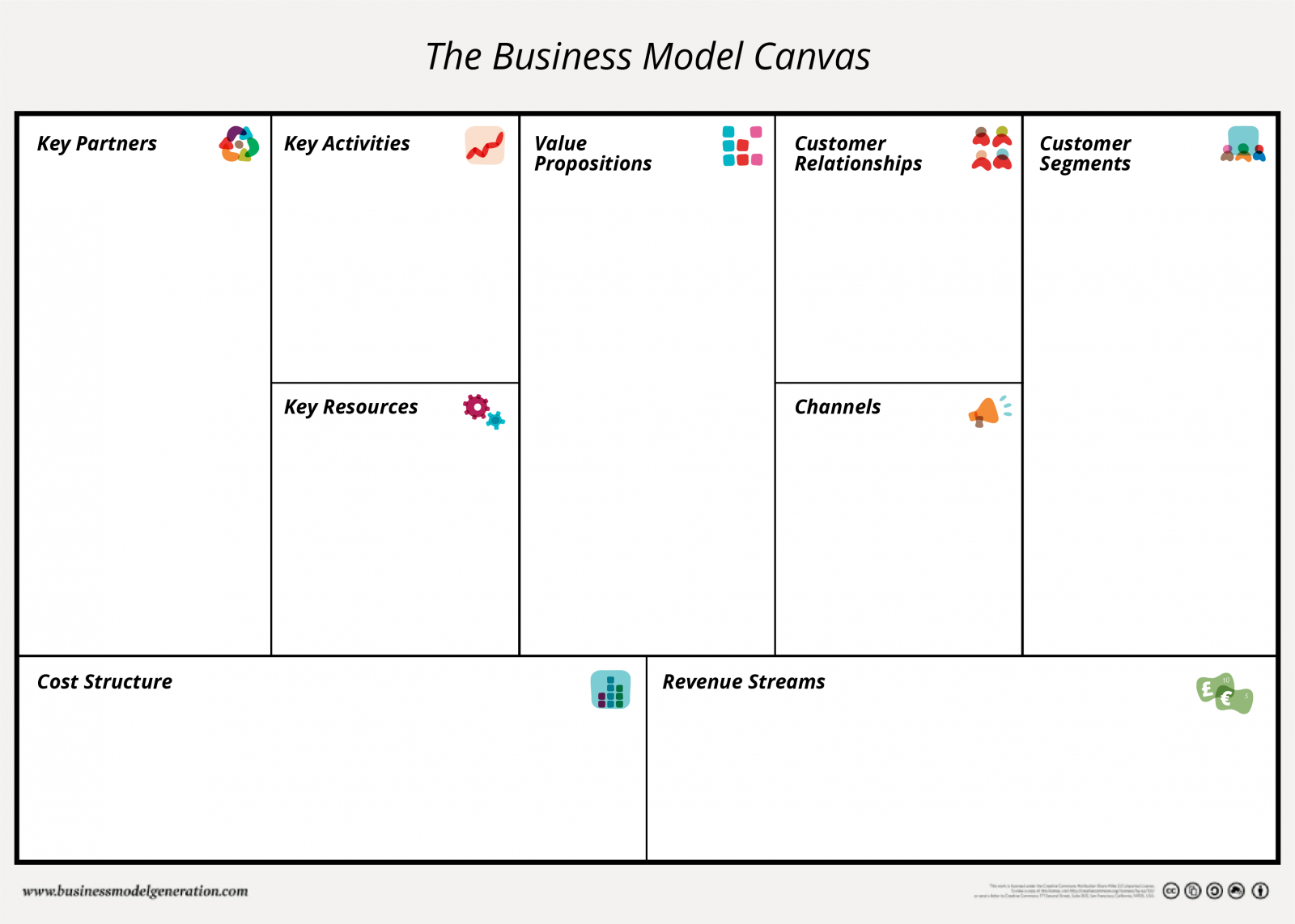 Strategyzer's Business Model Canvas
If I were to borrow from the
video walkthrough
of Strategyzer's Business Model Canvas, this section of my working model puts participants, "on the journey to map, discuss and design new business models."
I usually begin this part of the model with the Customer Segments column that requires plotting the audience who are willing to pay for this product and for whom this product will create value. The challenge usually is narrowing the customer segments which makes the use of words like 'all' and 'everyone' pointless. Next is the Value Propositions column, where every identified customer sector needs to align with a value proposition. The latter is described as bundles of products or services that create value. If there are any odd customer segments or propositions, they get kicked off the canvas.
This is followed by the Channels column that is filled with all the possible touch points that can help deliver the value to the corresponding customer segment. The working model requires assigning at least one viable channel for every phase described in the Channel column; Awareness, Evaluation, Purchase, Delivery and After Sales.
The exercise then progresses to Revenue Streams which depicts the pricing mechanisms through which a business model is capturing value. I spend lesser time on this column and ask for a list of all the possible avenues of revenues. We then move on to estimate revenue potential over time and discuss the complexity involved in making that revenue stream a reality. This conversation is mainly to help product owners and managers to efficiently prioritize one avenue over another.
Finally, this section of the model ends with the Cost Structure column, where we map the business structure to a cost structure. I usually perform a quick back-of-envelope calculation that covers everything and is definitely not limited to salaries, rents, internet/WiFi service, laptops, furniture, sales, marketing and accounting personnel, filings and compliance, cloud investments and licenses fees.
The objective of this exercise is to watch the estimates snowball into something close to the kind of real finances and infrastructure that is required to run a business based on a well-articulated product idea.

Finalize on an MVP and the tech stack
Wyatt Jenkins, SVP at Hired shows admirable foresight when he says, "A common journey for many startups is moving from a single customer product to multiple products where shared components exist. Another journey is one where the core product becomes so successful that a level of abstraction between the underlying technology and the customer facing product is required to scale, but there's very little written about the shift in the product management organization that drives this."

I believe he efficiently brings to point how very less time is spent talking about the whole product stack needed, including the backend (often a proto-platform) while too much time is spent on the channels part of the discussion; will it be apps or will it be a website?

It is imperative that sufficient thought goes into the development of a product's backend. And the final session of the working model digs deep and asks leading questions that get the product owners to start getting into the platform thinking frame of mind.

For the last part of the model, I use a mix of the Product Stack Template and Product Management Canvas, both being my designs. I begin with Product Stack which is designed to plan the approach for the choice of channels, third party products and tools and the tech stack to build a robust and scalable backend platform. This is also when a basic set of value propositions are identified, alongside the basic set of products that will deliver them.


Product Stack Template
The Product Management Canvas was based on my startup experience, when I founded what is now called RooKidsApp.com, not to mention several conversations with Thoughtworks' clients. This canvas motivates the description of a product with the highest return on investment in comparison to the risk involved. The Product Management Canvas relies on an in depth understanding of the specific product, which puts a lean and meaningful MVP (or Minimum Viable Product) in hand.



Product Management Canvas
The Product Management Canvas helps describe - what needs to be built, in what order and with what features. This not only puts technology at the core of the product's successful journey but also emphasizes how product organization needs to come together, to build the product, the right way. Andy Singleton, CEO of Assembla calls this Continuous Agile and augments stating that "The technology world is a cult of innovation. We see that innovation drives success in business, and in the larger economy. Software is an almost-pure form of innovation. We call it 'soft' because we can change it and reshape it easily."
In closing
Given the fluidity of the market and technology space that we live in, it has been an exciting journey - coming up with this continuously evolving working model on product management. I have found that a lot of the founders and sometimes seasoned product managers have benefited from revisiting their product vision and associated assumptions - in my 'back to basics' approach.

The initial sections of the model are usually the toughest, and involve a lot of time in phrasing. I have found the best tackle is to just start writing and fill the blank spaces on the work sheets. Another trick is brevity because it makes everything that much simpler.

Reading aloud and hearing what has been written and watching others' respond to what is read, almost always leading to better articulation. And maybe not so surprisingly, discussions around the cost structure are where the most number of presumptions made. I have been conducting these sessions or workshops regularly, and have come to understand that the likes of Commut, Dryve, HopOn, Next2Metro continue to find a use for the working model outside the context of the workshop as well. Those who have kept in touch with me, keep me updated of their progress and it's always a fulfilling when I hear of startups that began as an idea, grow from strength to strength.
Disclaimer: The statements and opinions expressed in this article are those of the author(s) and do not necessarily reflect the positions of Thoughtworks.