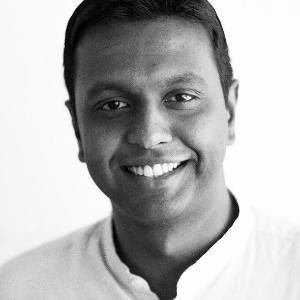 Siddharth Asokan
Global head of marketing
As Head of marketing for ThougthWorks, my current areas of focus are strategic marketing, brand, digital and communications.
I joined Thoughtworks in 2011 as a Research Analyst, to setup our global research desk to monitor market trends and provide insights to leadership teams across Thoughtworks. Since then, the team has grown in both size and influence.
Prior to my current role, I was the Head of Marketing for India and working towards building a brand for us in the India market.
I have an MBA from Great Lakes Institute of Management and a Marine Engineer degree from BITS, Pilani.
I live in Chennai with my wife and daughter.