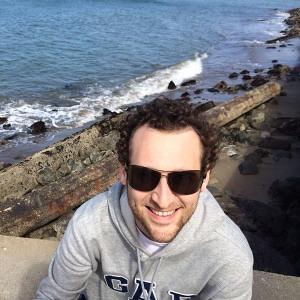 Leonardo Steffen
QA engineer
I can't even recall how old I was when I first started testing things. But we're talking about software here, right?
Ok then. Well, I joined the software industry in 2004 testing mobile devices and products related to mobile device management. I had lots of fun doing that. A few years after that I had the opportunity to start working with printers and web products related with printing technologies, which was also a fantastic experience. But I wanted to go further and put on the customer's shoes, live all that trouble the customer faces every day.
I wanted to get into real big missions, far beyond the software that's delivered in the end of a cycle. So I joined Thoughtworks.
At Thoughtworks I discovered that my passion is to help teams act together and improve communication through better use of available tools. It might sound stupid, but my natural habitat would be one that is in crisis and needs help to bring the work back on track. It doesn't matter what kind of business context or what technologies we are talking about, it could be that programming language all the cool kids are using, but it could also be the one that was awesome in 1975.
I'm always ready to learn something I haven't tried yet. Don't get me wrong if you hear me complaining - it probably means I'm happy. It's just that some people have a funny way of having fun. That's me.