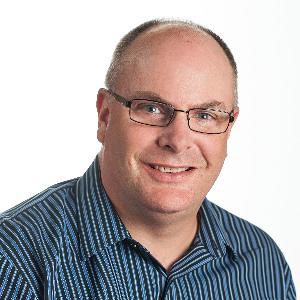 Craig Gorsline
President and Chief Commercial Officer
As President and Chief Commercial Officer, I am responsible for working in partnership with group and country leaders around the world to ensure the commercial success of Thoughtworks global business. In this role, I have overall accountability for global brand, brand architecture, partner ecosystem development, marketing, strategic demand creation, sales operations, executive customer advocacy programs, and strategic alignment of Thoughtworks' technical and service offerings with the needs of our high value target customer base.
Since joining Thoughtworks in 2006, I have worked to lead many different parts of the organization including being part of the Thoughtworks Office of the CEO where I collectively carried responsibility for our global business.  From 2007 to 2013, I served as the Managing Director of The Americas at Thoughtworks where I was responsible for developing client relationships, sales operations, people development, and the strategic evolution of United States, Canada, and South America business.  
Before Thoughtworks, I worked as a VP in the Public Sector Product Group at JPMorganChase.  I started my career in Vancouver, British Columbia, Canada 20 years ago working for a small technology consulting company that eventually was sold to a large US consulting house - and in turn, my life in the US began....
I tend to be a very focused leader......always looking for ways to maximize value for our customers through innovative, collaboration, and results based engagements.   
I currently live in Nashville, TN with my wife Jeannie and son Evan.