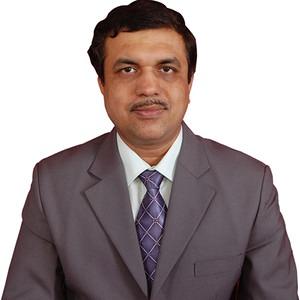 Bhudeb Chakravarti
Client Principal - Global Health
Bhudeb Chakravarti is a Client Principal at Thoughtworks, and Honorary President, Centre for Development of Excellence. He has over 25 years of experience in Information Technology (IT), Aerospace Engineering and e-Governance. Bhudeb is recognized as a leader in the development and implementation of e-Governance projects in India. He is instrumental in conceptualization and architecture of e-Health solutions for various State Governments, which capture the health information at the source and provide an integrated platform allowing exchange of health-related information among citizen and related organizations. He was also the designer of 108 Systems operated by Emergency Management Response Institute (EMRI).
The ability to change and optimize business processes is the key to any organization to achieve competitiveness and growth. Bhudeb has developed a seven-step method called INSPIRE Framework to enable process owners and designers in any organisation to perform various activities required to improve and optimize their business processes. He is the author of a book titled "Effective Governance through Business Process Reengineering" (ISBN: 978-93- 82880-67- 7). He is a certified Business Process Management (BPM) professional from Business Process Group, USA. He is also Co-Author of a book titled "Software Architecture – A Case Based Approach" (ISBN: 978-81-317- 0749-4).
Bhudeb is a visiting faculty in various prestigious institutes including IIM Shillong, IIIT, Hyderabad and IIITMK, Trivandrum teaching range of subjects for postgraduate students.
Bhudeb is a recipient of prestigious M.N. Saha Memorial Award and National Merit Scholarship. He has more than 25 technical publications in national and international conferences and journals including IEEE and IETE.