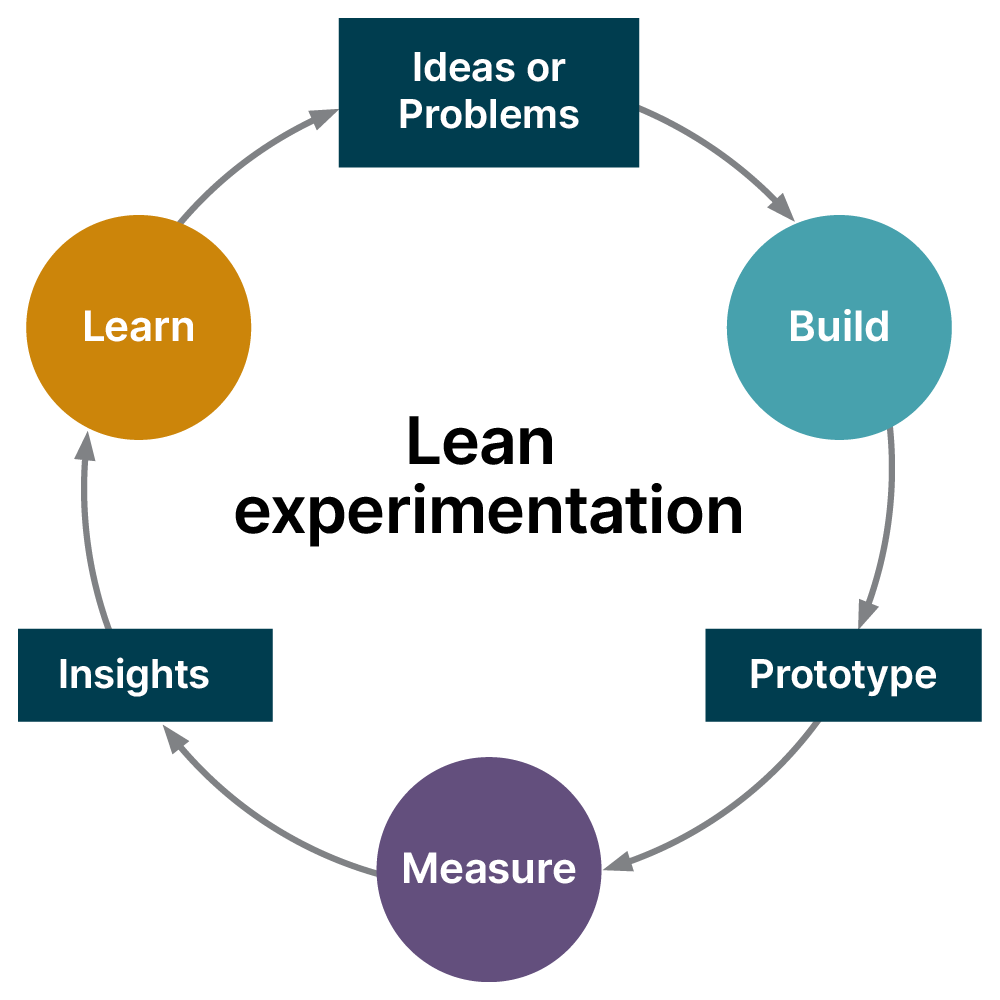 Innovation carries both risk and reward. At Thoughtworks, we help organizations adopt Lean Experimentation, a systematic approach to learn – with least amount of resources available – whether an idea or initiative will deliver its anticipated value.
Whether your innovation initiative will reap its expected rewards does not have to be a game of chance. By de-risking and tackling ambiguity early on, you can test and validate hypotheses to make better informed decisions and reduce the probability of the idea failing in the market. 
The value of experimentation
Experimentation enables organizations to probe and navigate unknown territory, push boundaries, reduce risk of failure of new ideas and strategic bets. At it's core, it enables organizations to get to "Proof of Value" faster with minimal resources. Some outcomes include:

Increased confidence in decision making
Innovating requires making numerous critical decisions. Experimentation collects objective data to refine what we know, make more informed decisions, and avoid the trap of relying on intuition or outdated data and assumptions. This can help to drive growth and deliver real ROI. 

A deep understanding of the customer
A single experiment can tell us whether we're getting closer to or further away from meeting customer needs. With multiple experiments, behavioral patterns emerge. The deeper we understand customers, the more likely we can service them well.

Build a culture that embraces learning
Beyond rapid idea experimentation and validation, adopting Lean Experimentation as practice within your teams can enable an organization-wide innovation engine, continuously generating new ideas that create and maximize value.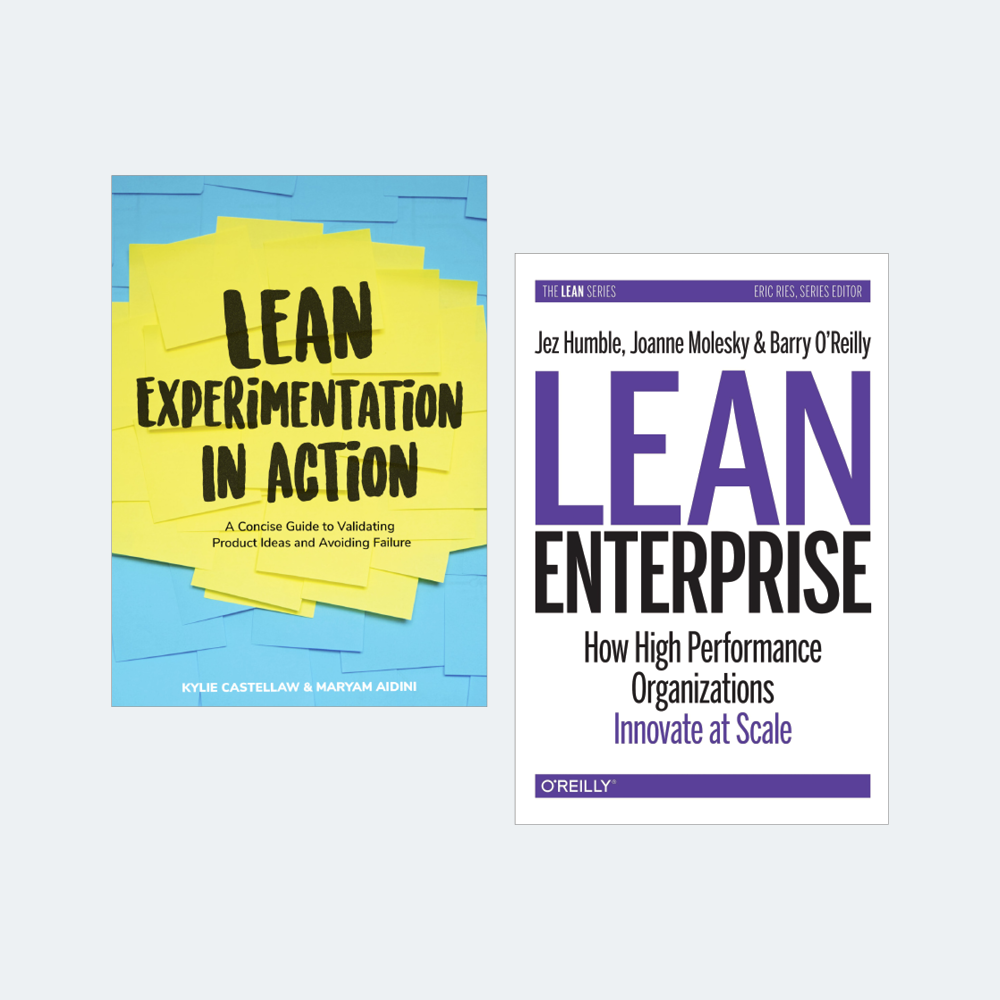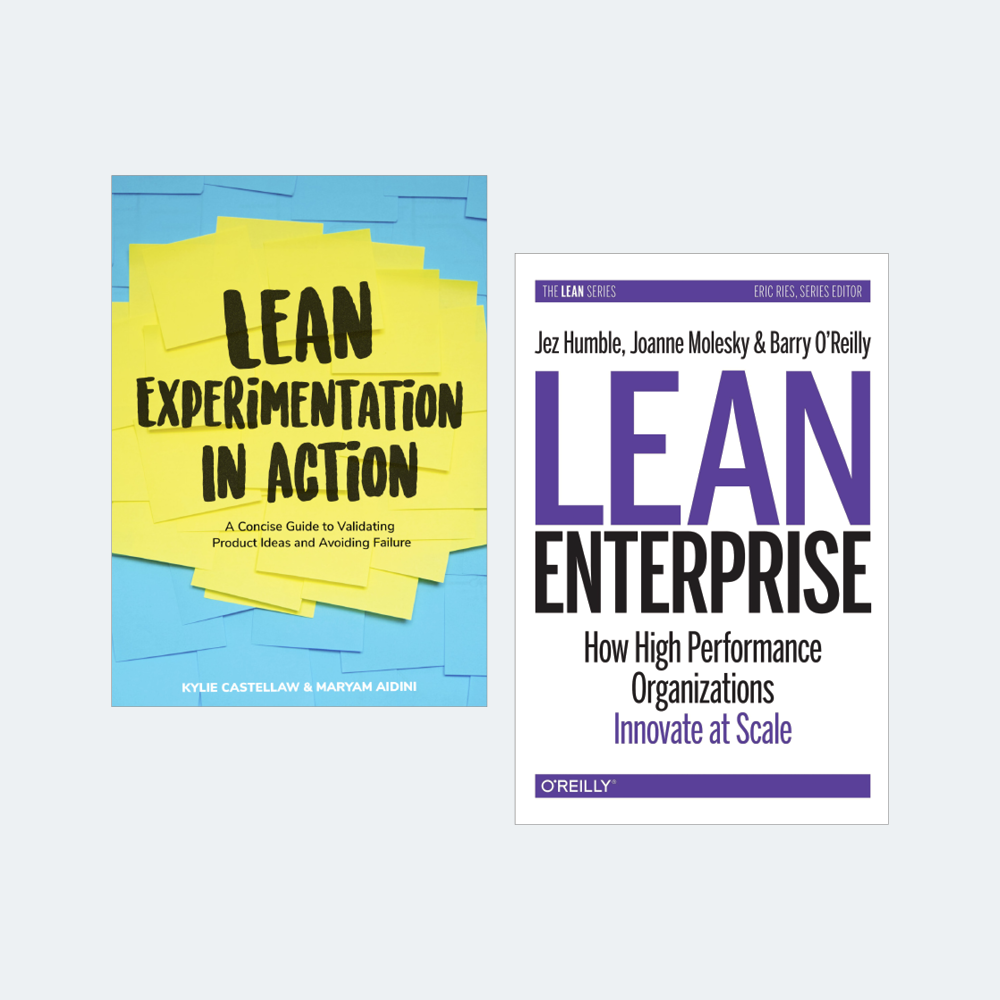 Our thought leadership and expertise is distilled from real client experiences
Our luminaries and alumni authored the books on Lean Experimentation and Lean Enterprise, capturing our experiences and learnings working with startups, corporate ventures, and enterprises into practical 'how-to' guides.

The proven methodologies we bring to our clients adopt this pragmatic and systematic approach to innovation that delivers meaningful value.
Experimentation stages and cycles
Lean Experimentation can happen wherever you are in the innovation lifecycle. At Innovate at Thoughtworks, our cross-disciplinary teams collaborate with you to define an experimentation program that's right for you.


Have an idea that needs validation and de-risking? Get in touch to experience Lean Experimentation