When your organization needs new software capabilities, the process begins with a deceptively simple question: should we build the new capabilities in-house, or should we buy a ready-made solution?
When you buy third-party software, you gain proven capabilities quickly, at the cost of customization and control. When you build, you get the opposite; exactly what you want, but at greater expense and effort. That's the dilemma with build vs. buy.
In this paper, we'll break down the third-party evaluation process, examining what it really takes to select the right partner and vendors. We'll also take an in-depth look at the questions you need to ask to determine whether building or buying is right for you.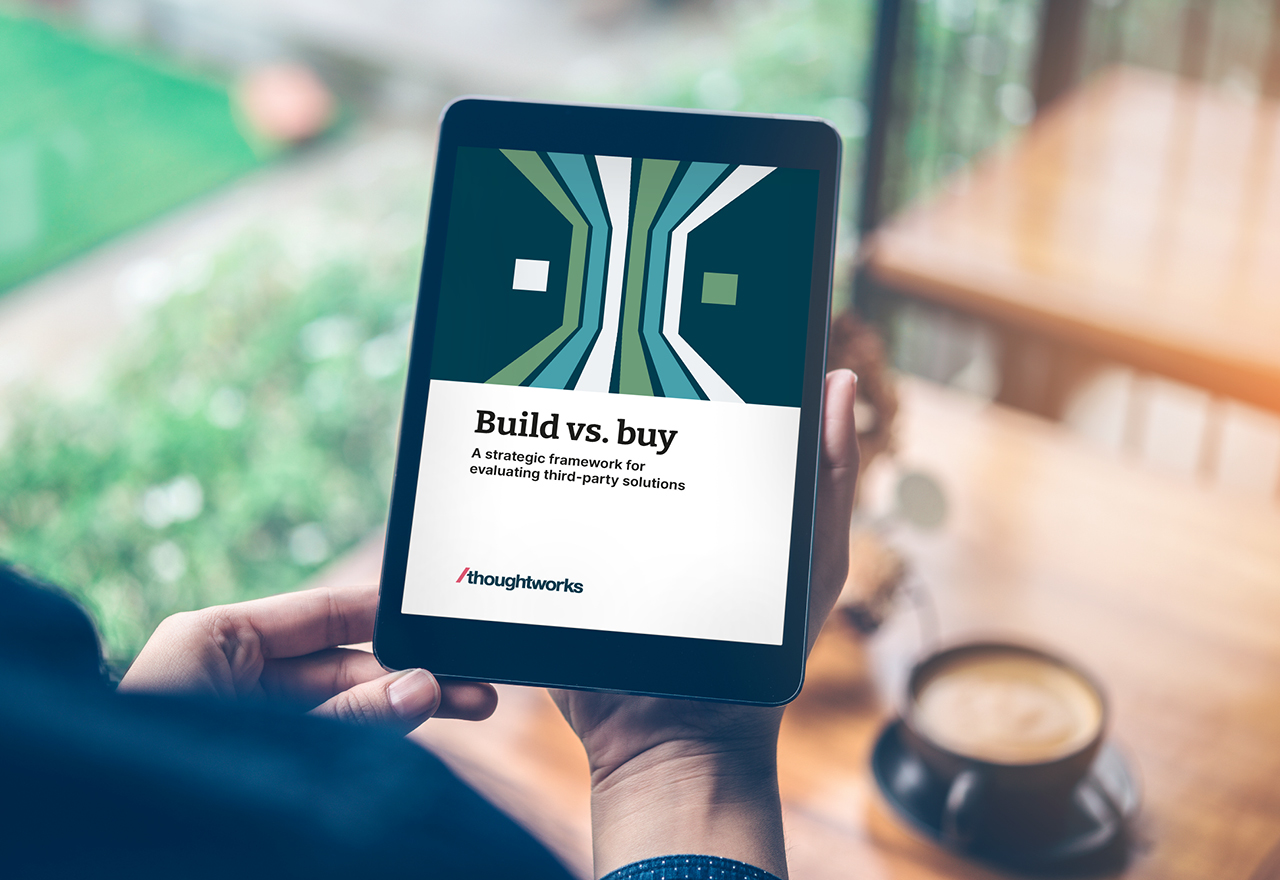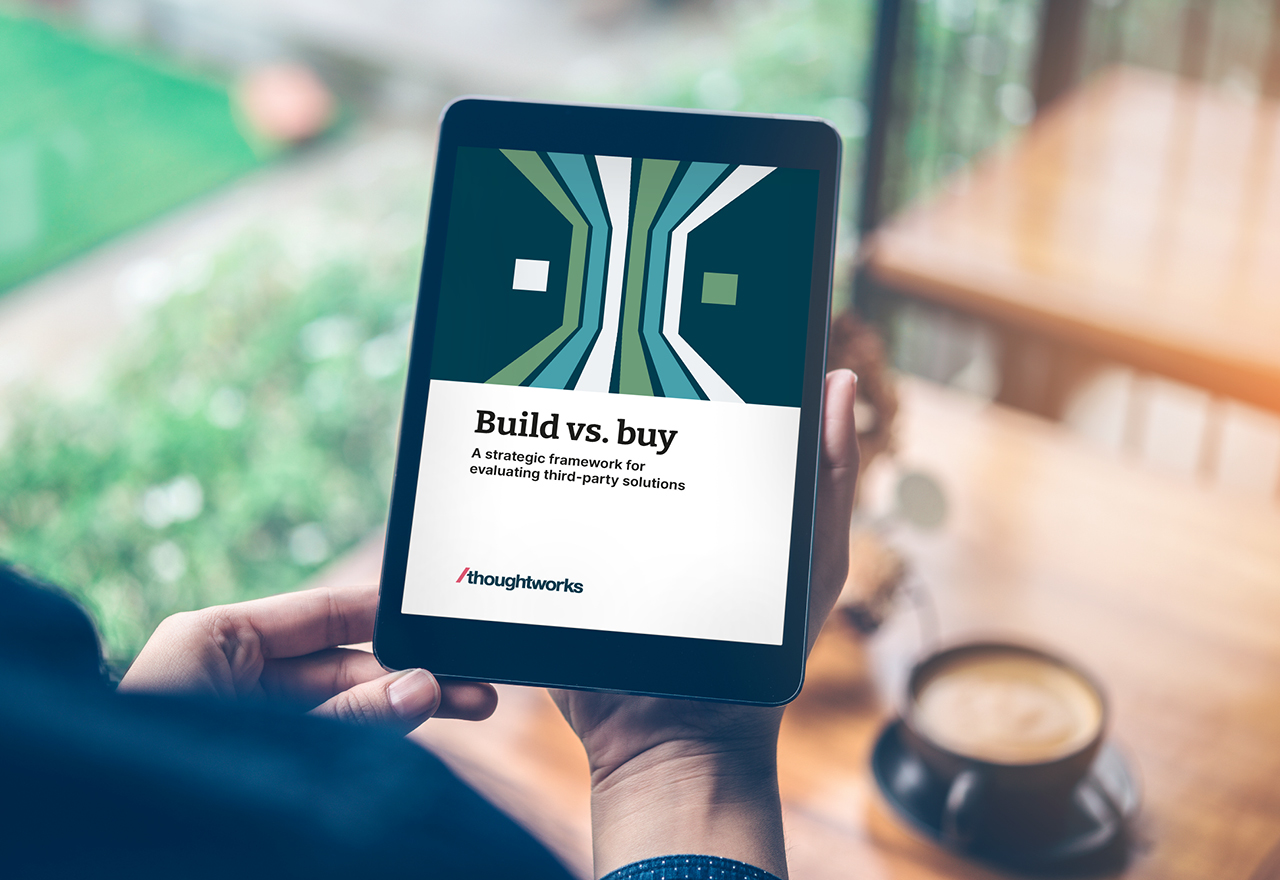 Selecting the right third-party solutions for your business is rarely a simple task.
The capabilities you choose and deploy will impact and shape the future of your organization, your IT estate and the way your people work, so your evaluation process can't be rushed.
More content delivered to your inbox
Thoughtworks delivers less of those traditional consultancy practices that cause modernization projects to stall or fail and more of the unique Thoughtworks approaches that empower our clients with resilience, agility, and scale. Stay up-to-date with our latest insights, events and conversations.