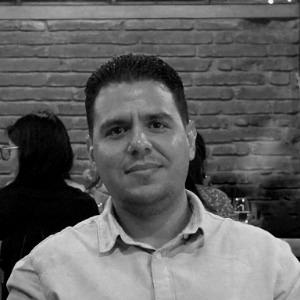 I consider myself a world citizen and I believe in human improvement through technology. I studied at Universidad de las Ciencias Informáticas in Havana, Cuba, where I achieved the Engineering Degree. My passions are among cooking, listening lossless HiFi audio and 3D modeling, being the greatest one: programming, It makes my job blends into my full time hobby.
As Consultant Developer for Thoughtworks Ecuador, I work closely with our clients to achieve their ambitious missions through innovative technologies. I am passionate about working with empowered teams and cultivating an environment where diverse technologists can thrive.
Results-oriented programmer with good background in object oriented and functional programming. My first steps in programming were in Basic and Pascal, but learned in different stages of my student and professional career other languages such as C/C++, C#, Assembler, Java and Haskell. I think Clean Code and Clean Architecture could make our applications easier to develop and bug-less. Recently I fell in love with functional programming.