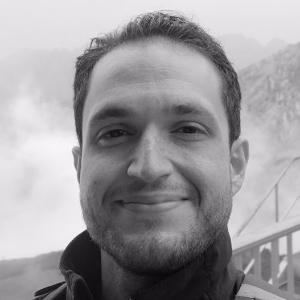 Working at the intersection of strategy, product innovation, and technology, Holden is a Principal at Thoughtworks. With a background in strategy and operations management consulting and a history leading large business transformations end-to-end, Holden is responsible for initiatives around digital commerce, emergent applications of artificial intelligence in B2C industries, and developing our perspective and offerings globally in retail, hospitality, and travel. He helps shape the execution of our work globally in retail, cutting across merchandising, stores, supply chain and fulfillment, and the realm of omnichannel retailing.
In partnership with Thoughtworks' engineers, he applies emerging digital innovations to business operations and consumer experience, with recent focuses on conversational commerce and chatbots, applications of AI and machine learning, artificial and virtual reality, the future of food and grocery, next generation store experience, and mobile and social engagement. His recent operational work includes large programs in enterprise order and inventory management, the creation of global commerce platforms, store fulfillment (ship-from-store, click-and-collect), and seamless inventory for clients ranging from global fashion retailers and department stores to grocers and international, horizontally integrated conglomerates.
Prior to Thoughtworks, he served as an engagement leader at Kurt Salmon, a global retail management consulting firm and part of Accenture Strategy, where he helped build their omnichannel practice, directed their digital services group, and co-directed their change management center of excellence.