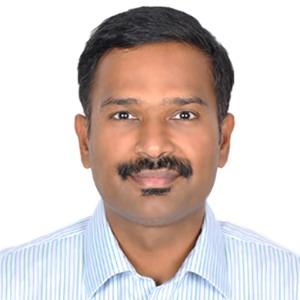 Arun Velayutham Selvaraj
CLIENT PRINCIPAL
My career spans 20 years in the IT industry. After completing engineering from BITS, Pilani, I spent my initial years at ANZ Information Technology Pvt. Ltd. working on large banking platforms. In the last 10 years, I have been with Thoughtworks and worked in a variety of roles.
Initially, I worked with clients from the US and the UK, managing large programs of work and scaling Agile to work across large distributed teams.
Later, I was responsible for Operations of the Pune office, in Thoughtworks India.
More recently, I was based out of Thoughtworks Australia, where I mostly focused on consulting engagements, working with large organisations to transform their IT.
Currently, I am leading the effort to work with governments as part of Global Health practice at Thoughtworks. Our key focus is to elevate the quality of health care by empowering people on the ground with appropriate technology solutions - the latest being the beginning of the rollout of Shared health records nationally in Bangladesh.
Personally, I am inspired by my parents and their work to uplift education at our native village in rural India.