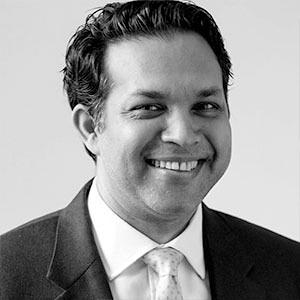 Aman Narain
former Global Head of Digital Banking for Standard Chartered
Aman is the former Global Head of Digital Banking for Standard Chartered where he had responsibility for all direct to consumer channels, including Online, Mobile & ATM's. He also managed all internal digital channels and social media. Currently he is a Strategic Advisor at Smart Karma, Intelligent Investing and Aleph Labs.
In his role, Aman transformed a set of subscale and substandard channels into one of the banking business' largest digital real estates serving over 4 Mn clients from Mass Affluent to Private and Small Business segments in 35 key markets. He accomplished this in six years working with a multi award winning team of 600 people who he recruited and developed globally.I'm passionate about creating value by introducing new ways of thinking.

In 2011, Aman was recognised as one of the eight global leaders changing Banking and Technology, and has since pioneered a number of industry firsts across Social Media, Mobile Banking, Lending Business and Payments. These have resulted in multiple accolades including two Webby Awards and being recognised as the "World's Best Internet Bank" for the last four years consecutively by Global Finance Magazine.