Engage and excel with Engineering Effectiveness
It's no secret that despite the high demand - and cost - for engineering talent, most organizations see dwindling productivity and value creation from their engineering organizations. Now, more than ever, you need to deliver more customer value, quickly, with less investment, to stand a chance against the engineering-led digital giants disrupting new industries with their operational, marketing and engineering scale.
A holistic Engineering Effectiveness transformation framework
We've developed a modular, scalable framework to continuously engage and drive outcomes for engineering organizations across multiple dimensions. The resulting framework enables transformational results at an accelerated pace. Our solution explores six focus areas within the product and engineering value stream and three organizational enablers for a holistic engineering transformation.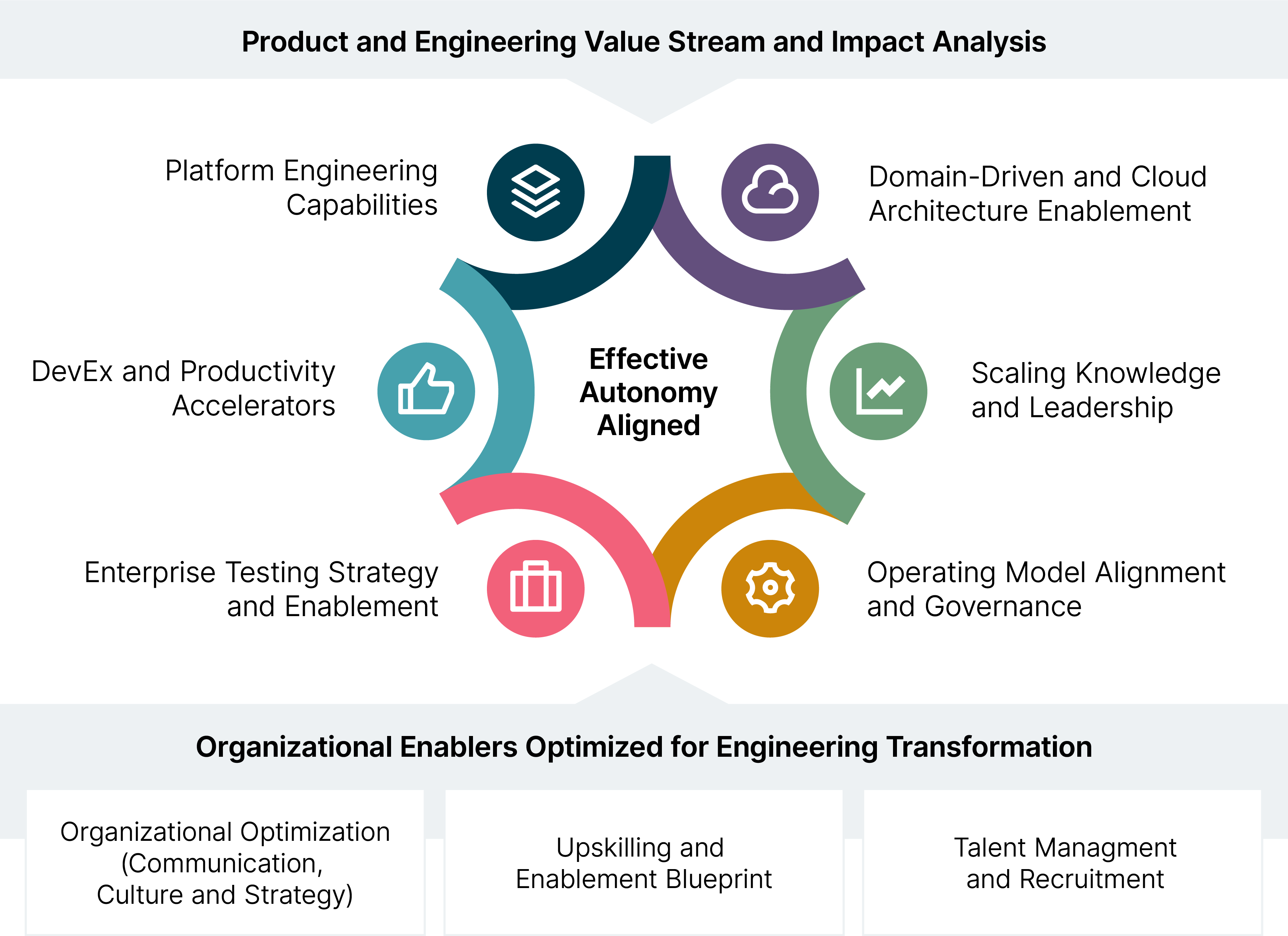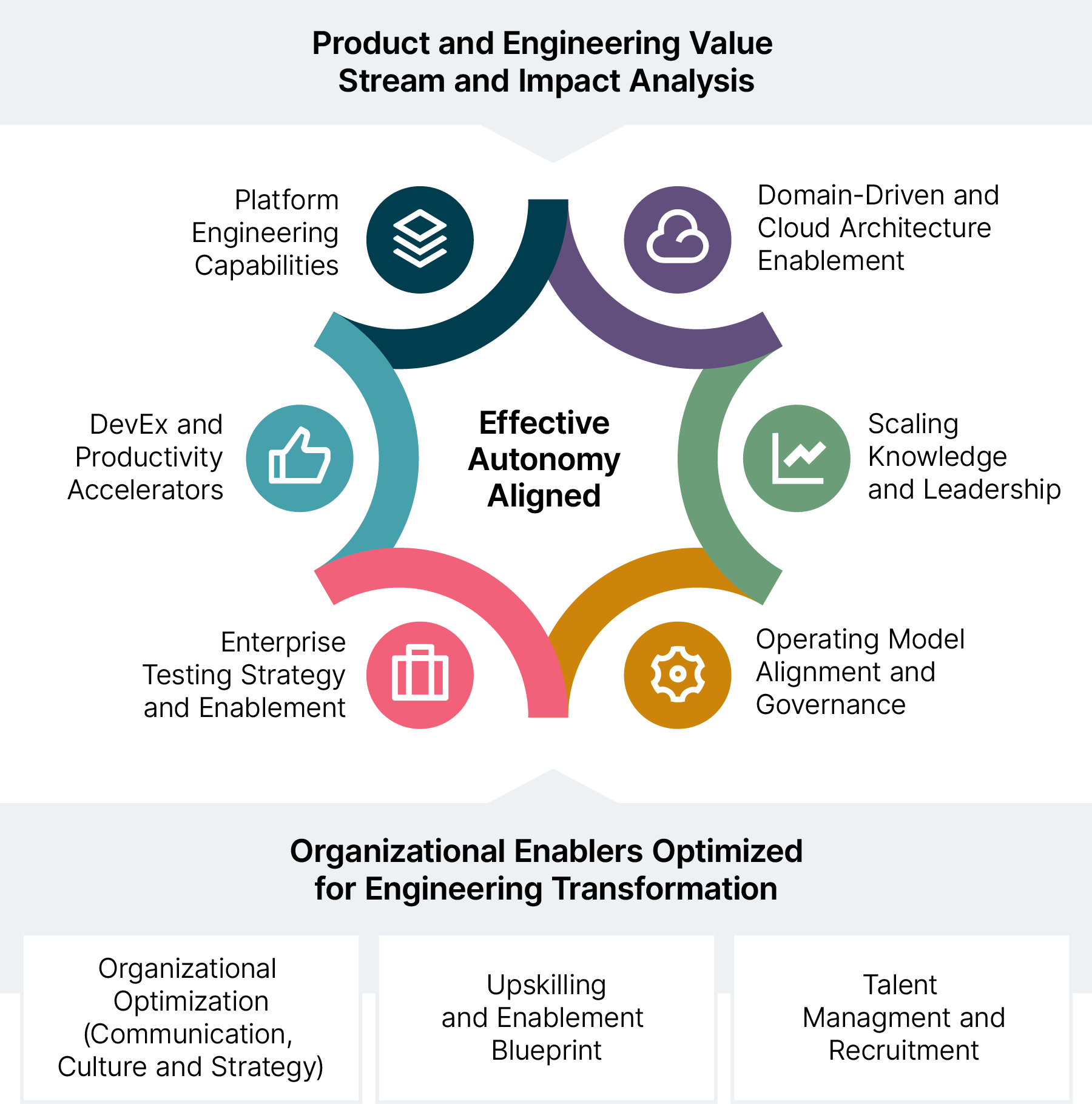 Thoughtworks has over 30 years of hands-on expertise in building and executing transformation strategies, including architecture best practices, engineering and platform capability development and successful talent strategies, to embed modern and scalable practices and tools in organizations. Our experience gives us practical knowledge of how enterprises can best apply leading engineering practices to address their biggest challenges. We know when to measure, what to measure and how to use those insights to steer a transformation — no matter the industry or business.
We have helped our clients:


Reduce time to market (By up to 50%)

Improve deployment frequency from bi-weekly to over 100 deployments a day 

Increase resiliency and reduce downtime for critical, mass-market product launches  

Build a strong, tech-forward reputation to uplift hiring 

Create internal platforms that increase engineer satisfaction and retention

 
More content delivered to your inbox
Dive into decades of global experience and find out what it really takes to build an effective engineering organization, deliver game-changing digital platforms and maximize the benefits of the cloud. Stay up-to-date with our latest insights, events and conversations.