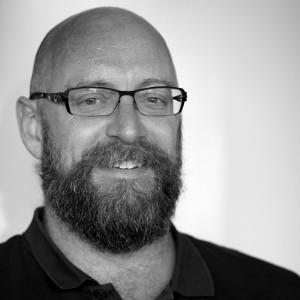 Rodd Messent
Product Strategist
What role does Design Thinking play in times of digitization?Digitisation means more than simply doing what a business is currently doing just with technology - it is about harnessing the possibilities to innovate for the future enabled by technology. By focusing on building empathy with users, design thinking helps a business to connect the unmet needs of people with those technological possibilities; thereby creating opportunities that actually add value. 
What exactly does Design Thinking mean at Thoughtworks?
At Thoughtworks, design thinking is a way of way of working our Consultants use to help our clients focus on solving the right problems and to explore alternative solutions that help them get ahead. That can range from doing things like running a service design discovery to identify the most valuable initiatives to start a digital transformation, developing and testing the viability of an entirely new business venture, or helping an embedded product development team better understand the broader context within which their product creates value. 
What makes a design successful for a product or service?
There are a lot of little things that go a long way to developing a successful product or service - though ultimately a product or service will only be successful if it creates value for users that is distinct from the other options available, and when delivering that product or service you consider the holistic experience a user has with your organisation. Often, solving users' problems isn't enough; one has to delight them with experiences they weren't expecting to truly stand out.