Adhering to regulatory mandates from regional authorities such as the Reserve Bank of India (RBI) or industry bodies like Web Accessibility Initiative (WAI) are seen as an unwelcome and imposed cost. In recent times, the financial services sector has witnessed a slew of customer focused regulations alongside scrutiny. And as companies provide features to comply with such guidelines (that target particular customer segments or functions), the larger user base becomes accustomed to them as well – the new features are gradually realigning customer experience benchmarks. This blog explores a few such behavioral changes and benchmarks that began as regulatory guidelines but are common today.
Aadhaar as the central ID
Aadhaar, a unique identity number for India citizens was initially rolled out as a compliance obligation; now it is the world's largest biometric ID system. Upon rollout,  it was necessary to open a JanDhan bank account as a financial inclusion measure. Eventually, it evolved to suit the digital-fist (Know Your Customer) KYC process across financial services. Today, users expect updates to happen centrally. For instance, if a person updates their address in their Aadhaar, the expectation is for banks to source the updated address directly from UIDAI, the Unique Identification Authority of India – instead of requesting manual forms and self-attested Aadhaar copies. 
Further, Aadhaar-based KYC hubs have enabled customized, pre-approved offers such as personal loans and credit cards – leading to the creation of newer business models like buy-now-pay-later (BNPL). Infact, customers with little or no credit history now, expect zero interest short-term loans for purchases like smartphones. They bank on an Aadhaar-based KYC verifying their identity and purchase history, indicating their income potential. This is creating space for several new-age product mixes and marketing strategies. 
Aadhaar is expediting digitization efficiencies across banking and financial processes, which seeds innovative business models and encourages the financial inclusion of more citizens. It is adjusting the experience and expectations of consumers from their service providers and the overall financial ecosystem.
Open banking
Open banking endeavored to provide innovative options to customers and promote healthy competition in the industry. Subsequently, APIs received a boost in technology use and financial firms adopted it to share data quickly, securely and flexibly with third parties. Customers, who are now used to the integration facilitated by APIs and the agility of microservices, demand improved performance, quality and reduced downtime. Today, banks are utilizing APIs to implement microservices architecture within their internal systems.
Initially, we expected open banking to give rise to an influx of neo-challengers accessing and utilizing customer data from big banks. And, incumbents defied this expectation by providing a competitive standard of services within their portfolios. Now customers can access their bank balance on their smartwatches, make QR code payments and book a movie or flight ticket from their banking apps. 
Data security
Data protection laws in India, the EU and many other countries aim to protect user privacy while organizations collect, store and disseminate personal data. As customers have begun to understand their rights and become more aware of potential misuses, they are pushing for greater transparency. 
Customers want to be apprised of the data access they are consenting to and have the option to accept cookies based on their own preferences.


Source: Thoughtworks website
The baseline, too, is evolving. In some regions, it is mandatory for third-party cookies/data sharing to be disabled by default unless consciously consented to by the user.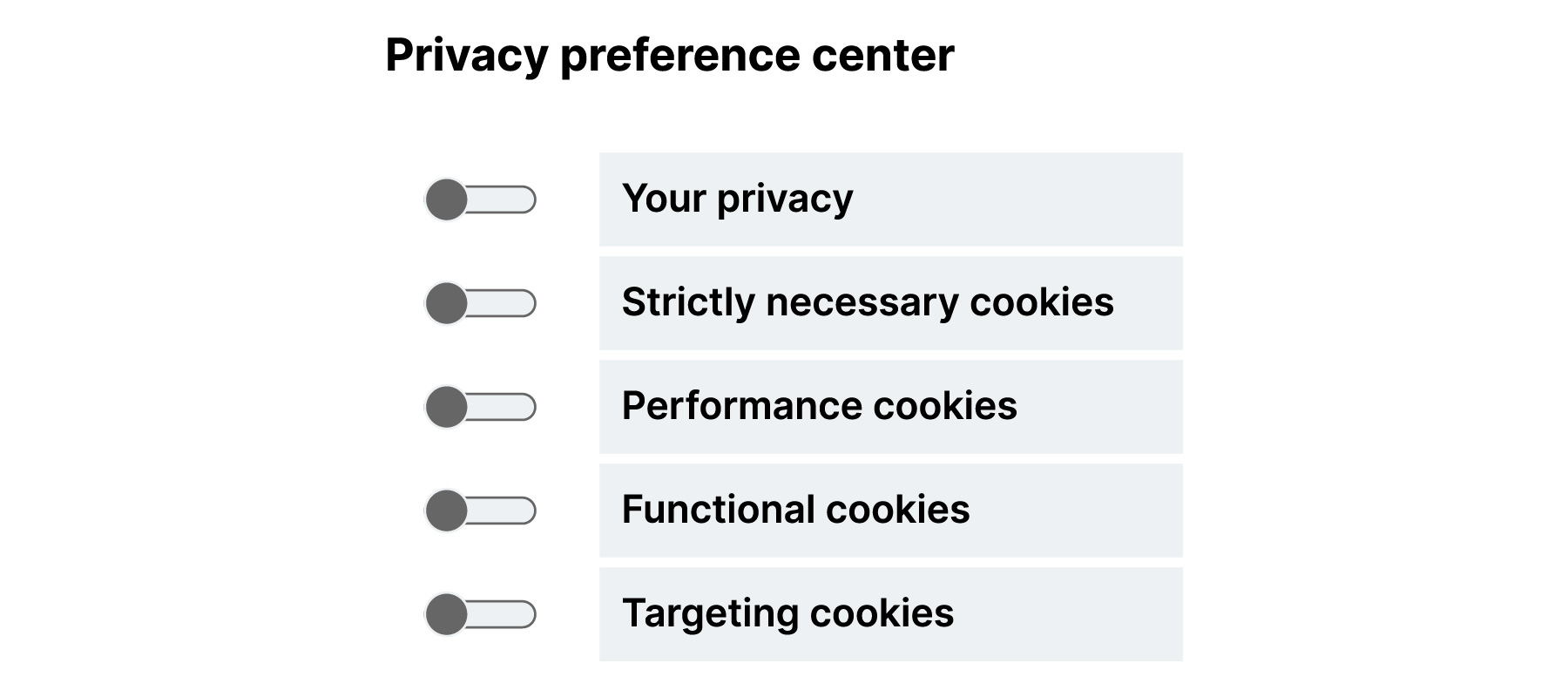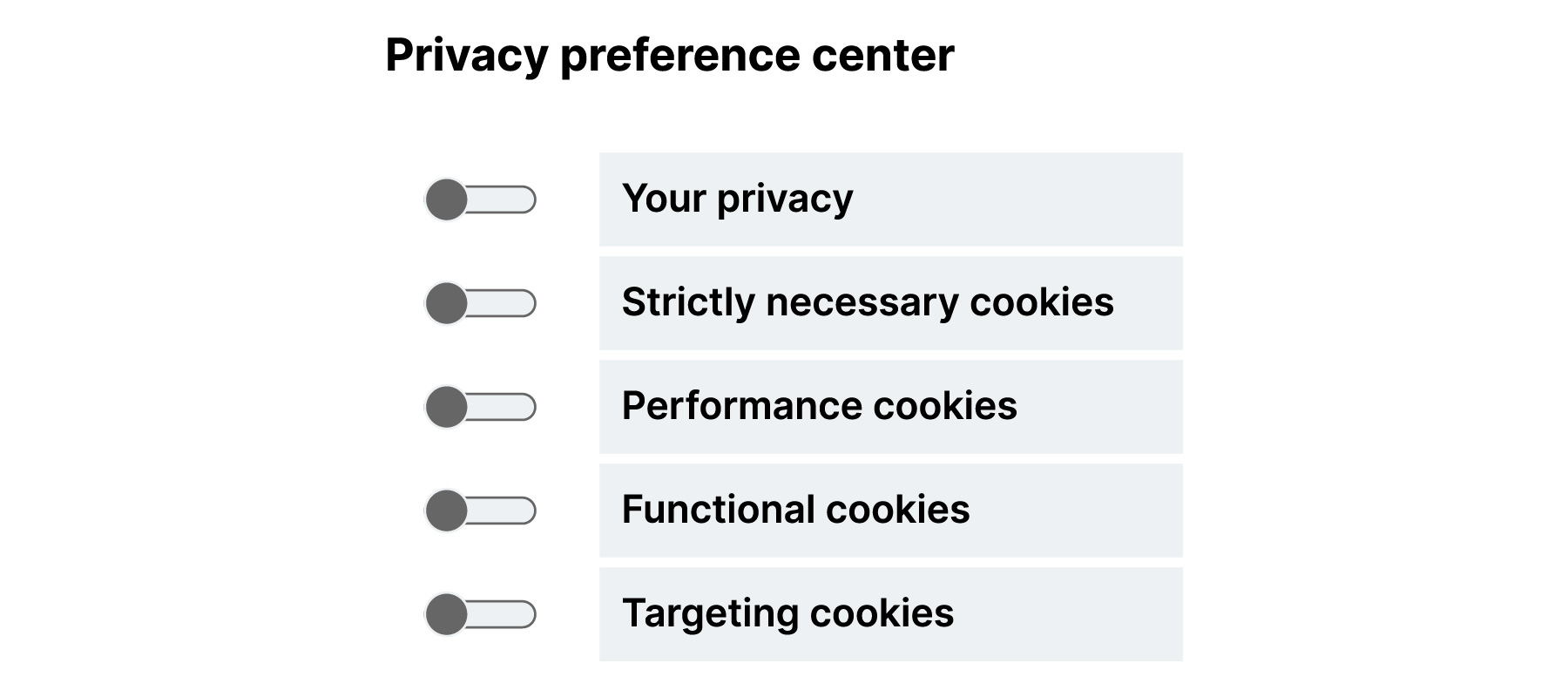 While in others, it is acceptable to expect the user to turn it off explicitly.
As users access more global services and are able to discern differences in them, the regions following the latter strategy will eventually have to follow customer expectations and change default settings. 
Organizations are also moving towards zero-party data and cookieless marketing. They are targeting their customers through one-to-one personalization that goes beyond behavioral analytics-based personalization.
Major apparel retailers such as Nike and Uniqlo are trying to create exclusive clubs with direct-to-customer relationships. The idea is to get the customer to share the data willingly and be part of a club at their local stores or community engagement hubs. 
Accessibility guidelines
The Web Accessibility Initiative issues guidelines for web/mobile tools. They aim to make the web more inclusive for people with visual, hearing, motor and cognitive disabilities. These standards help disabled people perceive, understand, navigate and interact with the web. Take, for example, guidelines for designing a bigger access area as depicted in the figure below.
Even though it began as an accessibility feature, users are now so comfortable with the approach that 'just a radio button' is considered bad UX design.
Another example is how Netflix agreed to provide closed captioning for all of their online content after a lawsuit by the National Association of the Deaf in 2012. The rise in use of this feature by customers who are not hard of hearing has encouraged the streaming platforms to adopt closed captioning AI for multiple languages. Even Zoom has a live transcription feature being rolled out in its free version.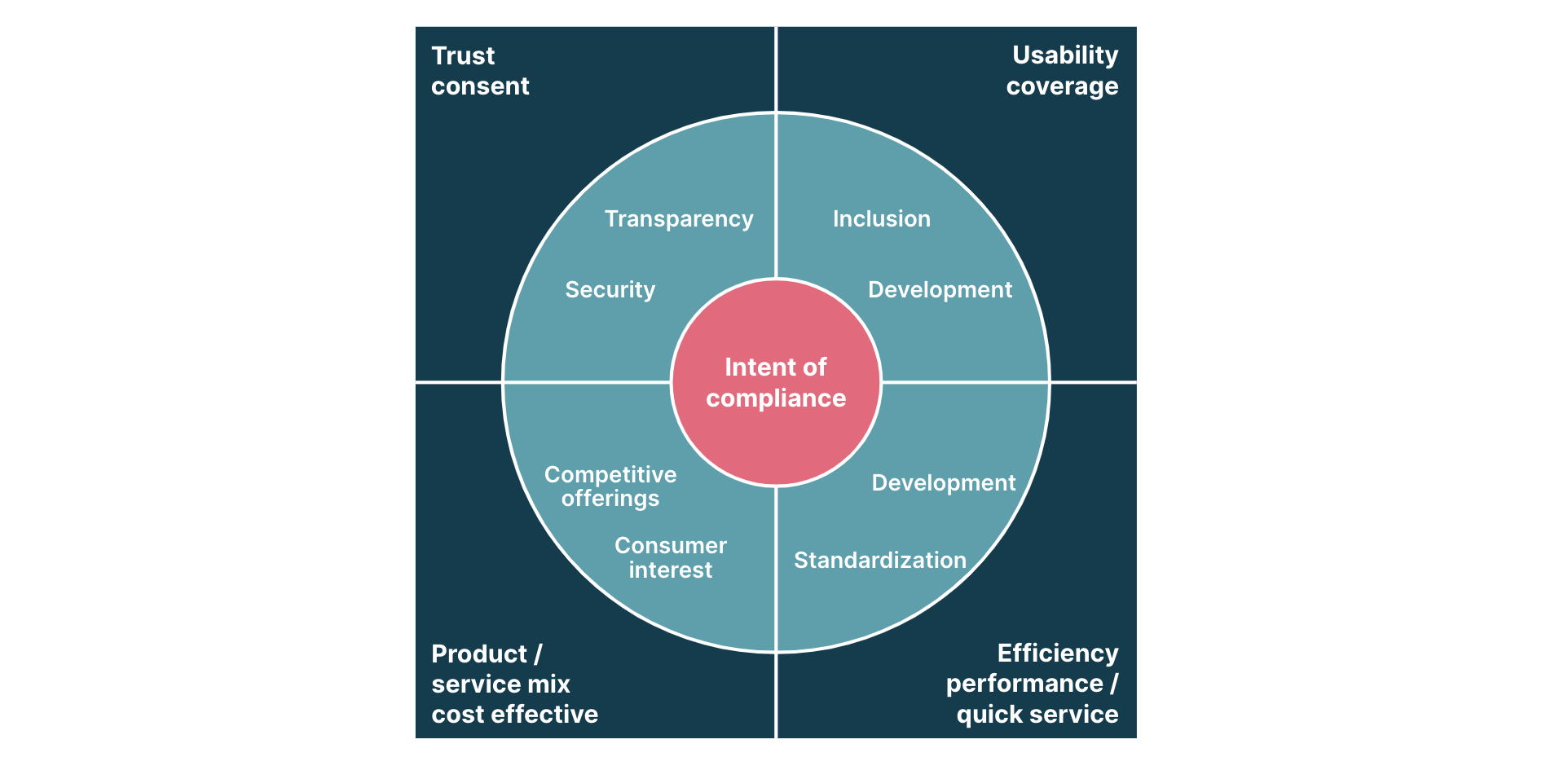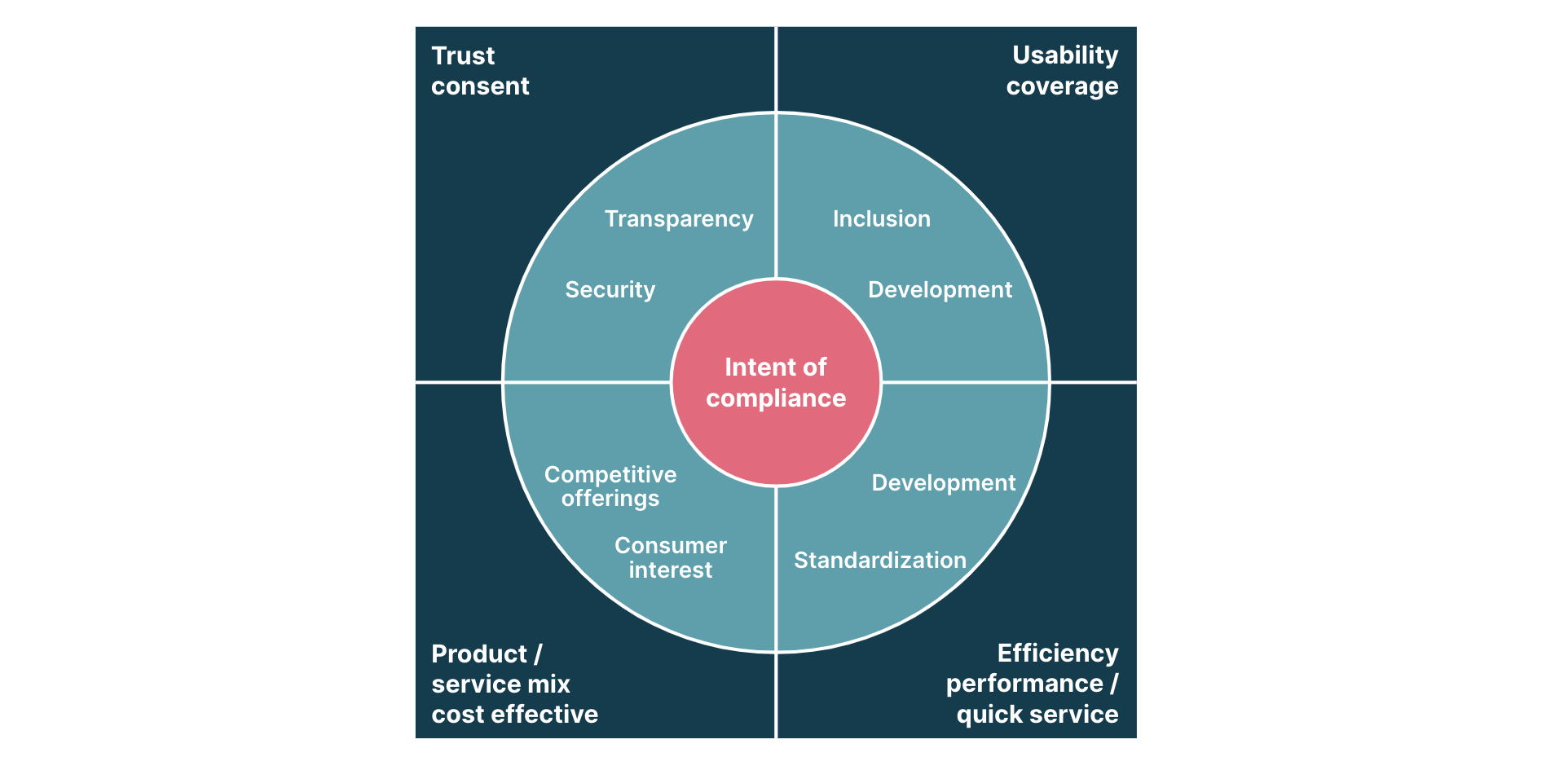 The relationship between compliance and customer experience is mutual. Regulations and standardizations are usually targeted towards a specific customer segment but they end up appealing to a broader segment and become new default standards.
Additionally, they build confidence in the customers to engage with digital platforms. Such that businesses find it essential to spend time and effort in improving the overall customer experience by re-looking at customer data and re-imagining acquisition strategies and business processes.
Sometimes, compliance is inspired by technological progress. For example, data security regulations follow the sophisticated use of technology found in the financial services sector and Card-on-file tokenization by the RBI in India treads on the heels of encryption technology. At other times, technology has helped scale regulatory intent. Closed captions or live transcription services, especially in a multilingual scenarior has accelerated through AI-based models.
The examples shared above are evidence of how compliance has great potential to influence customer experience. Rooted in customer centricity and service, organizations can push the boundary when it comes to such cross-influences and elevate customer delight.
Disclaimer: The statements and opinions expressed in this article are those of the author(s) and do not necessarily reflect the positions of Thoughtworks.