Find the right platform to accelerate your AI journey. 
There's a plethora of tools and platforms to help organizations get machine learning models into production. However, the amount of options can be overwhelming and navigating the trade-offs is difficult. Should we buy or build a platform? When buying, which choices should we consider? What should be the key selection criteria? Just understanding which software to evaluate can be confusing.
According to a VentureBeat report from 2019, 87% of data science projects never make it into production. MLOps software can play a crucial part in making sure the investments in ML don't go to waste and the models end up where they should: in production, producing value. The Guide to Evaluating MLOps Platforms helps you navigate the space, highlights the trade-offs and shows how to perform an evaluation to choose the best solution for your organization, boost your machine learning initiatives and drive forward your AI-powered products.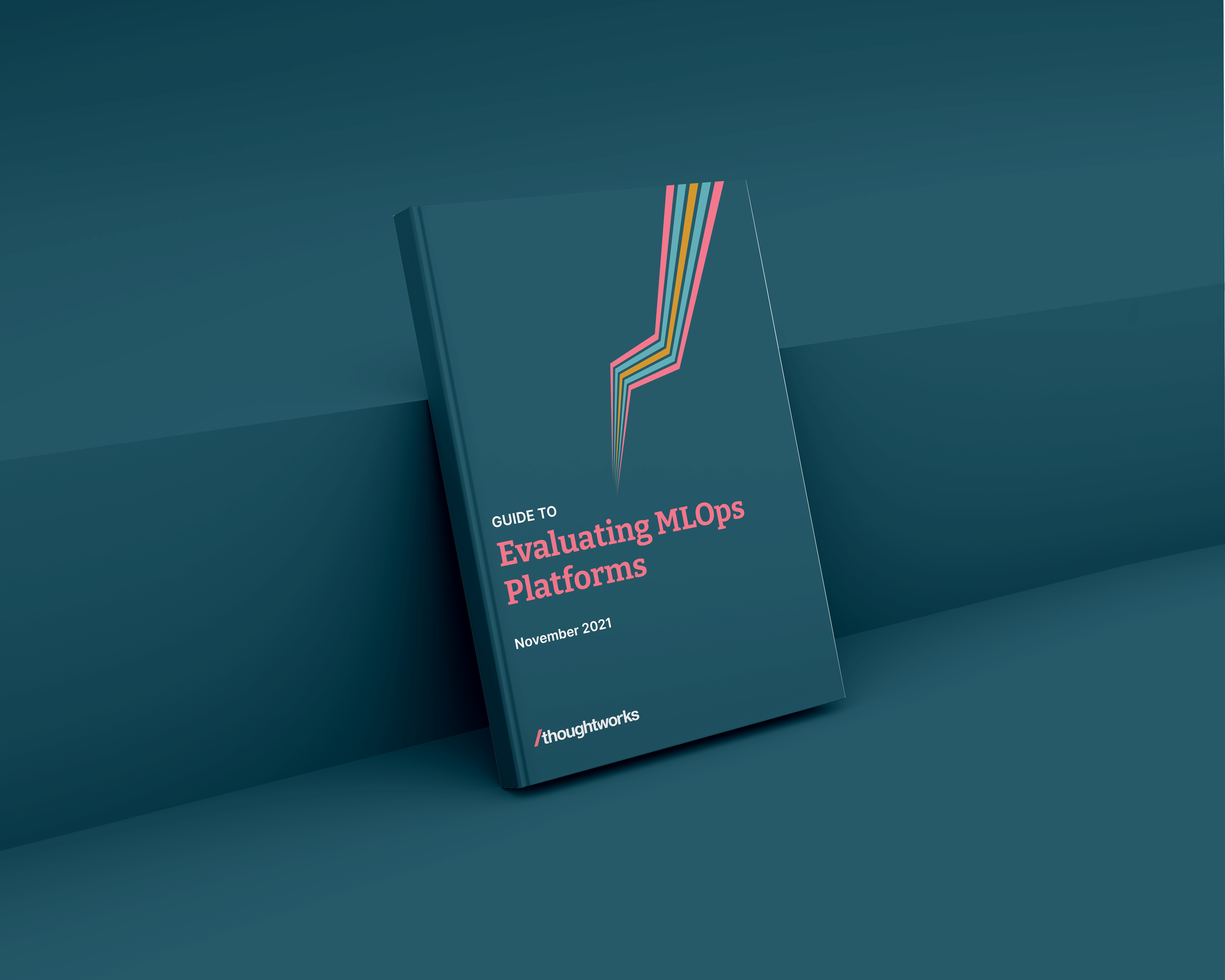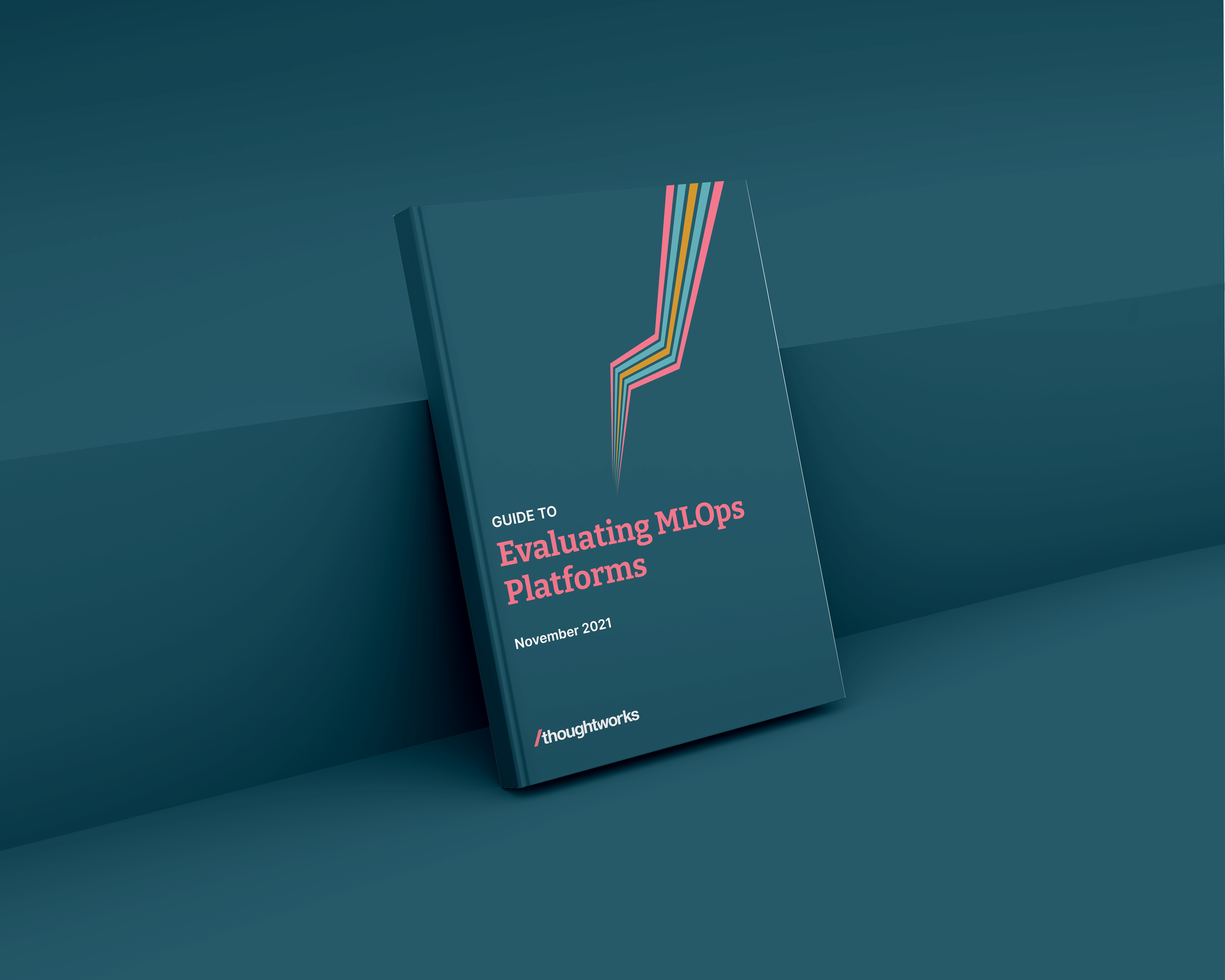 Thoughtworks has helped numerous clients accelerate their AI journeys by practicing CD4ML, an end-to-end approach to MLOps. CD4ML was born in 2016, when Thoughtworks built a pricing recommendation engine with CD4ML for AutoScout24, the largest online car marketplace in Europe. Since that, we have helped clients implement organization-wide AI initiatives using commercial platforms and in-house platforms. We've also built plenty of models that have been taken to production without an organization-wide platform. We always start by understanding our client's specific challenges and help to solve them in a way that fits the organization.