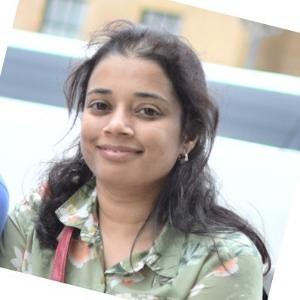 Shweta Jain
Lead Consultant
Shweta has more than 13 years of experience as a Developer, QA and across BA/IM roles. At Thoughtworks, in her role as a QA, she constantly challenges her own solutions and pushes herself to think out of the box. This approach helps Shweta 'think-wide' about challenges, which helps her come up with simple and effective QA strategies, solutions, processes and automation frameworks.
Apart from conducting sessions and workshops on agile consulting, Shweta also mentors and coaches on agile QA processes and practices across mobile and web applications.
Shweta who holds a BE and MTech degree in Computer Science is a life-long learner, passionate about understanding new domains and technology. These days her focus is on building capabilities around Business Analytics and Artificial Intelligence.