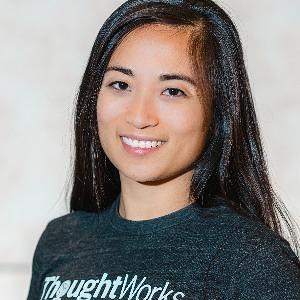 Over my career at Thoughtworks, I have worn many hats: business analyst, iteration manager, project manager, product owner, Agile coach, and Thoughtworks University trainer. I've worked with clients all over the U.S. as well as in Canada, the UK, India, and Turkey. I am currently focusing on expanding Thoughtworks' presence in my home here in Denver. 
I advocate for applying lean principles and creating environments where product teams enjoy autonomy in their day-to-day. I thrive in team settings and I value the people I work with as the most important part of my job.
Along my professional journey, I have developed a passion for sharing best practices for distributed agile teams to work effectively; I am always eager to strike up a conversation about distributed agile software development. I'm also passionate about travel, women in technology, and all things Colorado.