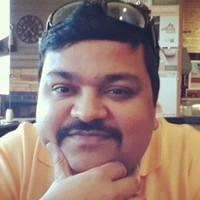 Ramesh Baskar
Lead Consultant - QA
Ramesh has over 11 years of experience in the software testing industry. He has vast expertise in traditional and Agile SDLC processes.  He has architected several test automation frameworks in a wide variety of programming languages.  He is an ardent advocate of Behavior Driven Development methodologies.
Ramesh has a passion towards Agile Software principles and the early involvement of Software Testers in the overall development cycle.  He is a strong advocate of cross team collaboration and believes it to be a key contributor to the overall software quality.  He loves to share his knowledge, discuss and debate on Agile Techniques and test automation frameworks through various conferences and online forums.
Read more of my thoughts around QA and Testing on my  
blog
.