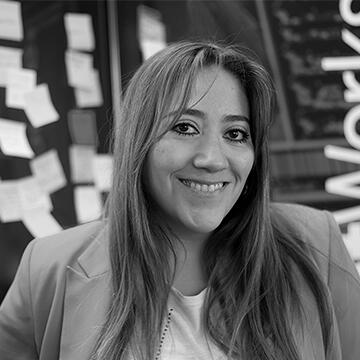 Patricia Trejo
Project Manager
I've always been curious. When I was little, I was fascinated by how magnets would join or repel each other; intrigued by how water could exceed the size of a glass without overflowing; and I loved to draw pictures with magnifying glasses. I didn't own a computer, yet I had access to them. In the early 90s, I learned how to program and later on I learned to build web pages. Eventually, this interest evolved into studying Computer Engineering.
I began my career as a subject assistant at my university and later on I became a professor. I then entered the business world as a business analyst, then as a project manager where I learned how to interact with teams and other cross functional groups. My path took me through the development of software projects through agile methodologies, eventually leading me to Thoughtworks. Although I started as a traditional Project Manager, the role and the way of doing things was extremely unique to Thoughtworks. 
This was when I realized that this was how I had always wanted to work: collaboratively, taking an active role in other's growth, and cultivating a community where everyone has autonomy, space to be themselves, and creative freedom in a diverse environment and a culture that advocates for its people. 
During my time at Thoughtworks I've grown a lot and continue to grow, both in knowledge and how I want to develop as a professional and person.