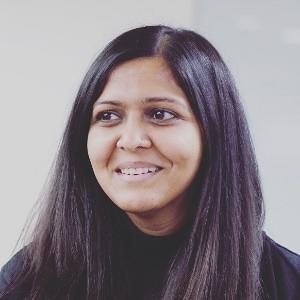 Mansi Shah
Managing director & Head of Operations - Thoughtworks Products
Mansi Shah is the Managing Director and Head of Operations for Thoughtworks Products where her focus is primarily on the strategic, financial planning and growth of the Products division.
Mansi has 12 years of professional experience. Prior to Thoughtworks, Mansi spent 2 years at Oracle as a Product Developer. During her tenure at Thoughtworks, Mansi has held various roles - Product Specialist, Pre-Sales, Head of Support, Head of Operations and more recently Managing Director. Her experience has provided her with a rich and diverse mix of business development, strategic planning, project management and operational excellence in a global delivery model.
Mansi cares about diversity and inclusion in the workspace and she is currently the presiding officer for the Anti Sexual Harassment Committee at Thoughtworks India. Mansi holds a Bachelors degree in Computer Science. She enjoys traveling and exploring new places with her baby daughter and her Shih Tzu.