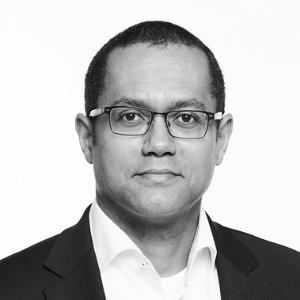 Boubacar Traoré
Boubacar Traoré, Head of Advisory, Germany
Boubacar is a consultant and Head of Advisory at Thoughtworks Germany. Creating with IT business value for clients is what drives him.
In the past seven or so years, he has been exploring the possibilities of IoT, in business and in private life. Boubacar has over 20 years of experience in the software industry.
Before joining Thoughtworks he worked as a strategy consultant, business analyst, project lead, operational manager and integration & transformation manager. He holds a degree in informatics from the University of Hamburg and studied Computer Science in Sheffield, UK.