In the fast-paced economy, where customers continue to demand more, and competition is fierce, enterprise organizations find themselves constrained by slower time to market and an inability to innovate.
Ideas and speed are not enough. You need a systematic and sustainable approach to surface new ideas, take them to market, and iterate.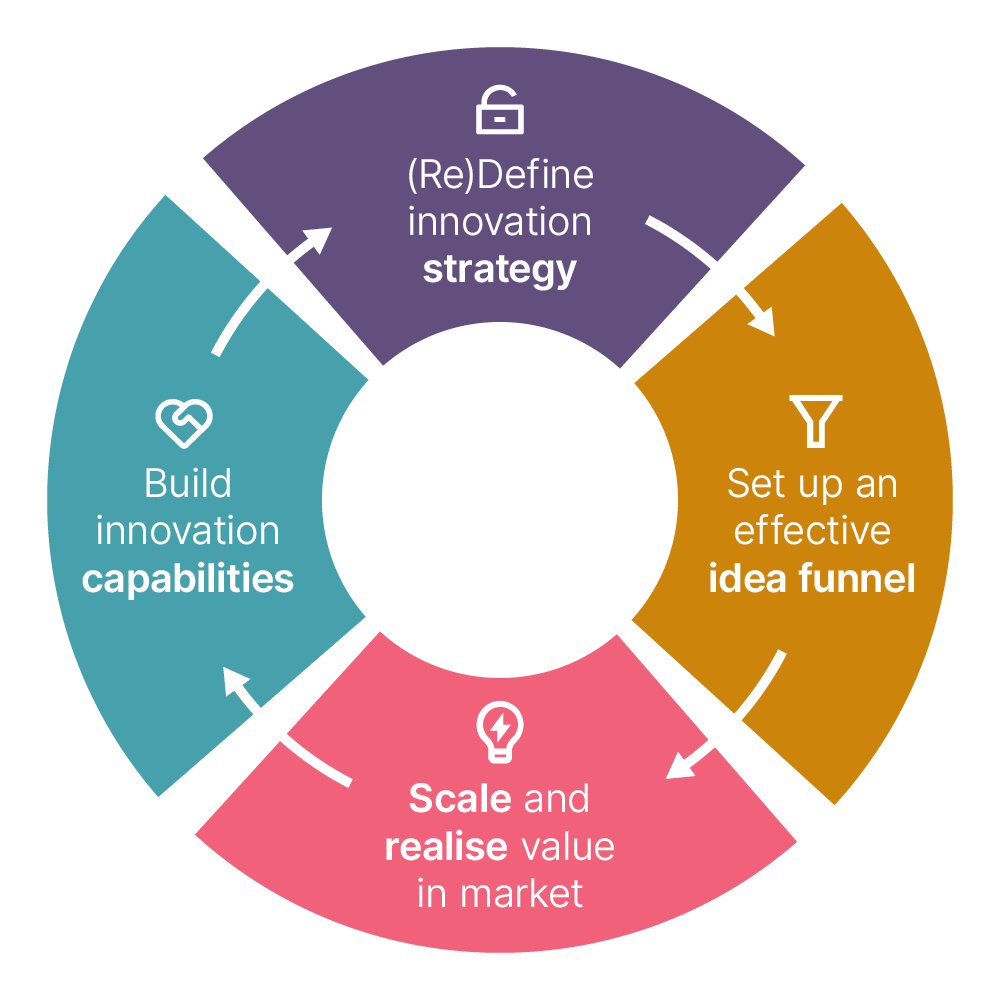 Pathfinder helps organizations become modern digital businesses and accelerate their journey towards continuous sustainable innovation by becoming value driven and enabling value delivery at pace
A blueprint for corporate innovation
Pathfinder is a suite of strategic innovation advisory and agile implementation services backed by our global network of innovators. As a corporate innovation program, Pathfinder helps organizations harness sustainable emerging technologies to minimize risk and maximize ROI on innovation, disrupt industry, and scale quickly to deliver meaningful impact and customer value.

Innovation strategy
(Re)define an innovation strategy. Identify key drivers and define values, measures and metrics to unlock your business' innovation potential

Value-based prioritization
Generate and harvest new and nascent ideas to funnel into value-driven assessment, analysis, and prioritization

Idea to market
Explore and validate innovative emergent technologies, products and business models that generate new revenue streams, brand equity and disruptive competitive advantage

Innovation maturity
Establish a productive culture of innovation by nurturing enduring models, practices and governance. Leverage our partner and client relationships, and our global network to magnify opportunity and impact
Get in touch and experience Innovation Pathfinder