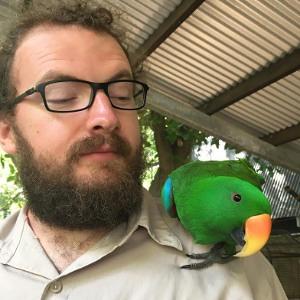 Robin Doherty
Lead Security Architect / Tech Lead
I serve Thoughtworks Australia as a Lead Security Architect and Tech Lead, providing information security assurance and assistance with secure software delivery practices to all of our software delivery teams and acting as an internal consulting service on security matters to Thoughtworks consultants. 
I also take responsibility for security capability development within Thoughtworks Australia and am a software developer in Thoughtworks' Identity team, a globally distributed team that is responsible for Thoughtworks' identity service.
I live and work at the smallest TW "office" in Australia, in Charters Towers, North Queensland.
I am passionate about technology and cats. One day I will design a robot that converts cat behaviour into spoken demands so that my pet cat Duncan can truly rule the world.