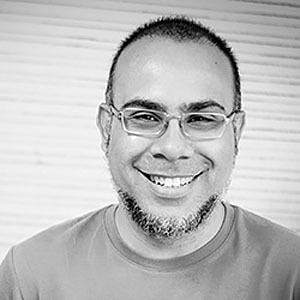 Ronaldo Ferraz
Group Managing Director - Pan Africa and Latin America
I'm Group Managing Director for Thoughtworks across Latin America and Pan Africa, which currently comprises six offices across South Africa, Brasil, Ecuador and Chile. I work closely with our clients in those regions to help them obtain a sustained competitive position through the innovative application of technology. I also work closely with the respective country Managing Directors to oversee our operational results and the strategic evolution and expansion of our business across those regions.
Since joining Thoughtworks in 2011, I have held several roles. As Head of Technology for Thoughtworks Brasil from 2011 to 2013, I helped clients in the implementation of complex software. From 2013 to mid-2015, I served as Managing Director of Brasil, where I was responsible for the strategic evolution of the business, client relationships and people development. Finally, until mid-2016, I served as Chief Capability Officer, helping to design and implement a program to ensure we can develop and extend the needed capabilities to better fulfill our clients' needs.
I currently live in London with my partner. When I'm not spending time with my kids and reading books--my favorite things to do--I'm photographing, listening to records, or discussing physics, math and philosophy with friends.