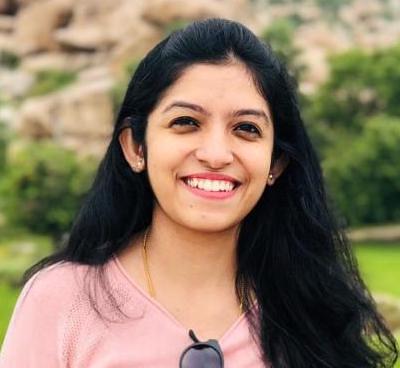 Pooja Subramanian
Tech Principal for South East Asia and Australia Market
In her role, Pooja works with senior business and tech stakeholders on the client side to ensure delivery of exceptional and business-relevant software. She also helps set up co-sourced delivery teams to architect and implement solutions for both large enterprises and scale ups. 
Before this, she was working as OTP (Office Tech Principal) for Thoughtworks' Bangalore office. As Office Tech Principal she was responsible for creating and implementing strategies to ensure timely and quality implementation of projects being delivered out of Bangalore office. She owned and drove initiatives across different areas like recruitment, building technical capability, setting up of teams, on-boarding and delivery governance to ensure the aforementioned objective. 
She is one of the key influencers in deciding the kind of technology strategy that Thoughtworks adopts across projects. Pooja has been a technical lead working closely with clients in their digital transformation journeys and helping them migrate their tech solutions from monolith legacy systems to a platform based solutions.