Thoughtworks is a rapidly growing business and in September 2021 we listed as a public company on the NASDAQ stock exchange. Our constant focus at every step of our evolution has been to steward a strong, purpose-led culture centered on our people and values.
We operate in 17 countries [1] and welcomed new employees in every region in 2021, notably in Finland, The Netherlands and Romania — where we acquired two companies.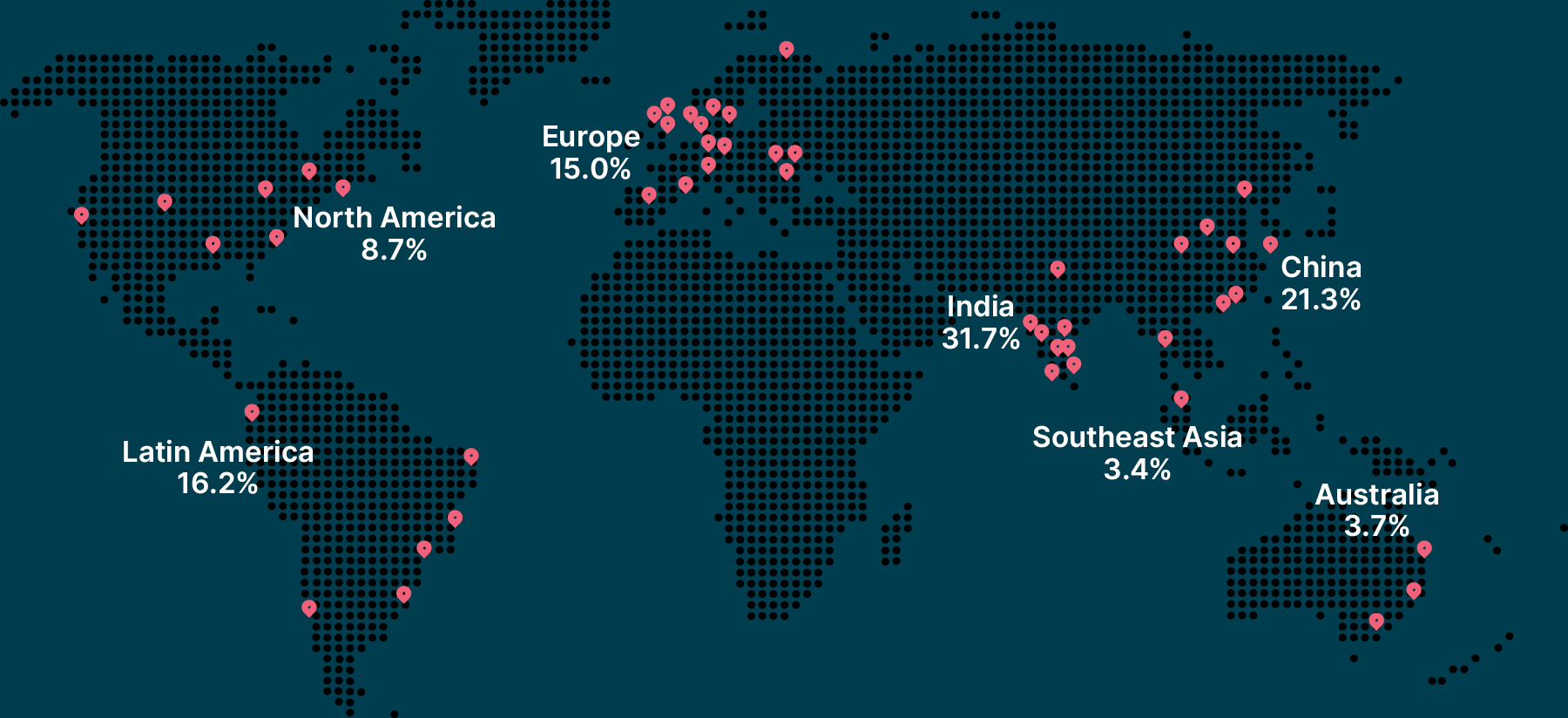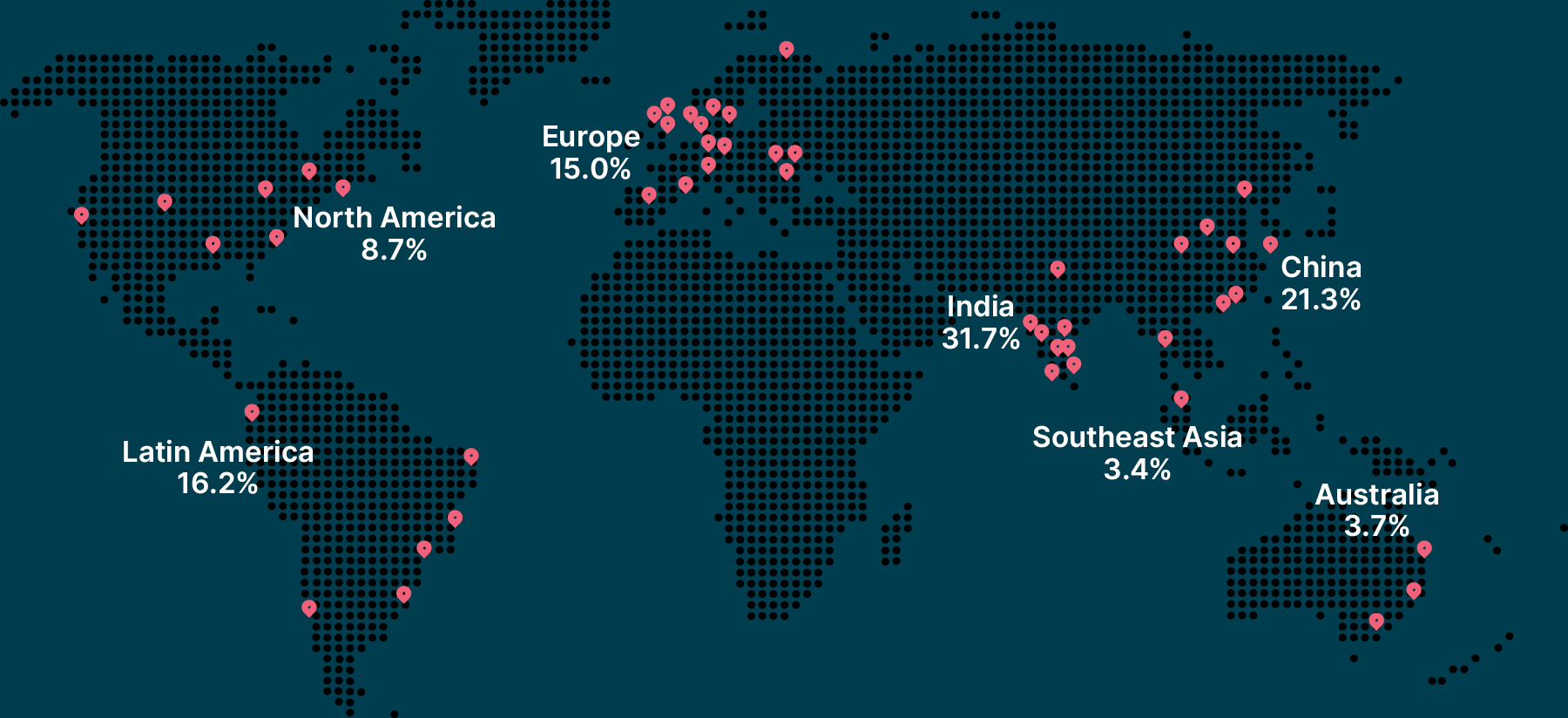 As a socially-minded organization, our principles and practices naturally align with many environmental, social and governance (ESG) best practices. We have begun work on our ESG materiality assessment and reporting frameworks, completing our first Sustainability Accounting Standards Board (SASB) assessment in 2021. Earlier this year we signed on to the UN Global Compact to further articulate our priorities in line with the UN Sustainable Development Goals (SDGs) and their 10 principles. In 2022 we will complete the full materiality assessment with our stakeholders to guide our focus and reporting. We also use the Global Reporting Initiative (GRI) as a guiding framework for sharing our impact data and plan to report more formally on GRI metrics in 2023.
At Thoughtworks, we proudly and actively seek to make ourselves and the technology industry more reflective of the society we serve. Diversity, equity and inclusion (DEI) have been at the heart of what we do since we were founded, and we've enshrined these beliefs into our policies and practices.

Earlier in this report we explored examples of our work with partners across our DEI focus areas: women and underrepresented gender minorities (WUGM), LGBTQIA+, disability inclusion and mental health. In this section, we will expand on our commitment to social impact, as well as our work to ensure good governance, in every area of our business. 
Our people
We hire and nurture curious technologists. Thoughtworkers are constantly learning from each other, from clients and through more formal development programs. 
In 2021 we implemented a new global learning platform to support every Thoughtworkers' unique career path. We developed a tool that helps our people reflect on their growth, strengths and capabilities, creating individualized learning and development plans to match. [2]
2021 learning and development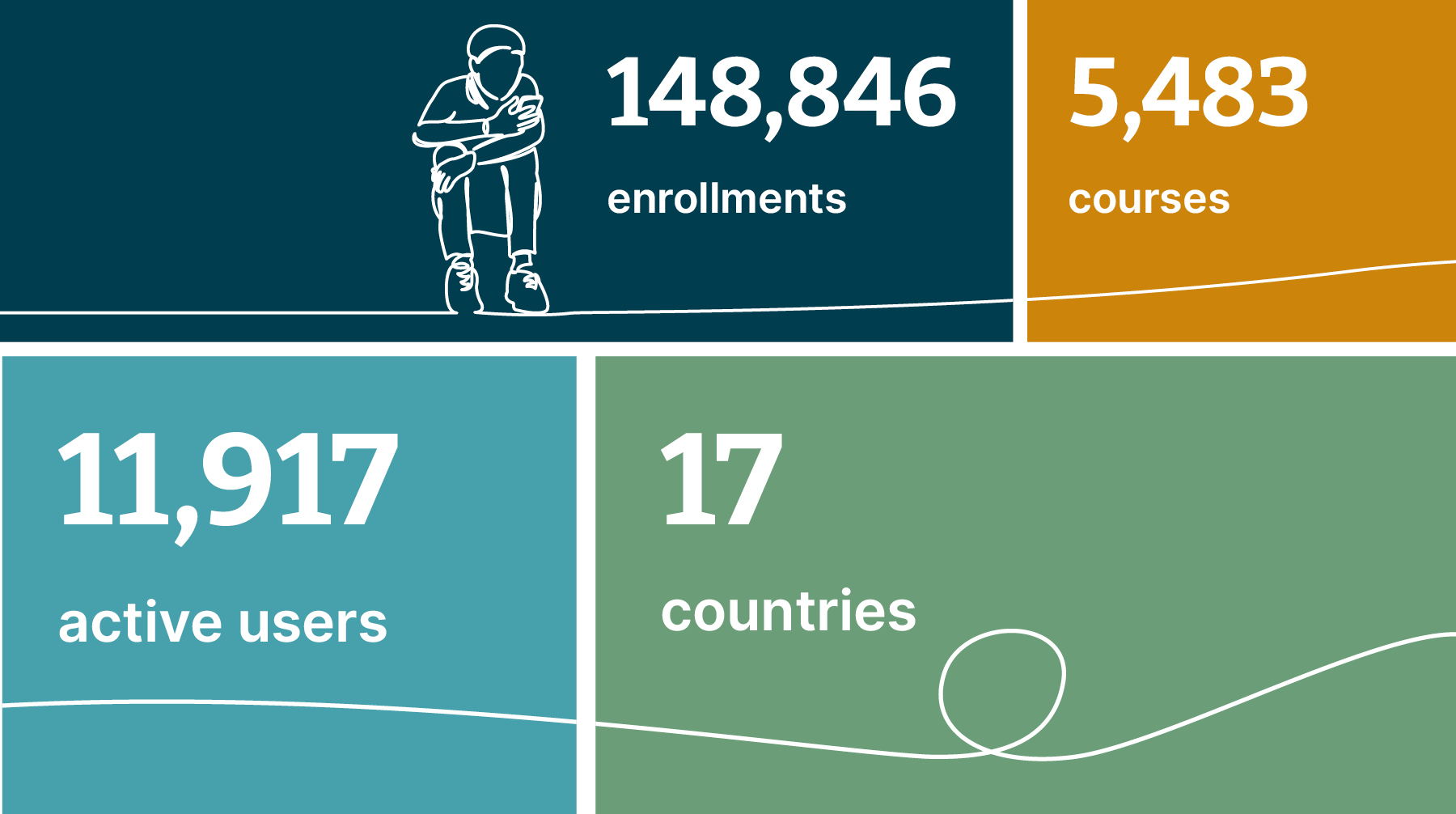 We encourage our people to constantly seek feedback as a part of their career and personal development. This philosophy of continuous assessment helps align our business strategy and vision with individual growth goals, and to enhance our collective capabilities. In 2021 we completed the organization-wide roll out of a standardized performance management tool, ensuring Thoughtworkers have visibility into their reviews and that all data is handled securely. We are planning to incorporate the five lenses of our 'why' into every Thoughtworker's role attributes and performance review cycles in the coming year. This gives us an opportunity to engage every Thoughtworker in how they are contributing to our goals of DEI, sustainability and social change.
In addition to individualized learning, we craft in-house leadership development programs for Thoughtworkers from around the globe. The 2020-2021 cohort consisted of 97 participants from 12 countries, 54% of which were WUGM. Each region also delivers local leadership development programs tailored for their specific needs. One example of this is our WiLD (Women in Leadership Development) program which offers our WUGM emerging leaders training throughout the year. The program participants select the areas which they need support in, tailoring WiLD to each individual.  
A unique approach to pay parity 
In every Thoughtworks region, we are working to address the gender pay gap. In Ecuador for example, our local leaders convened to tackle two challenges: attracting WUGM into the tech industry (in Ecuador, only 29% of people in STEM careers are women [3]) and closing the gender pay gap, which currently stands at 22% in the local tech industry [4]. Pay parity was approached in a human-centered way, by first running unconscious bias training that focused on the salary review process. This annual exercise reviews salaries, grade balances and opportunities with the aim of creating gender equity, training everyone involved to look out for biases along the way.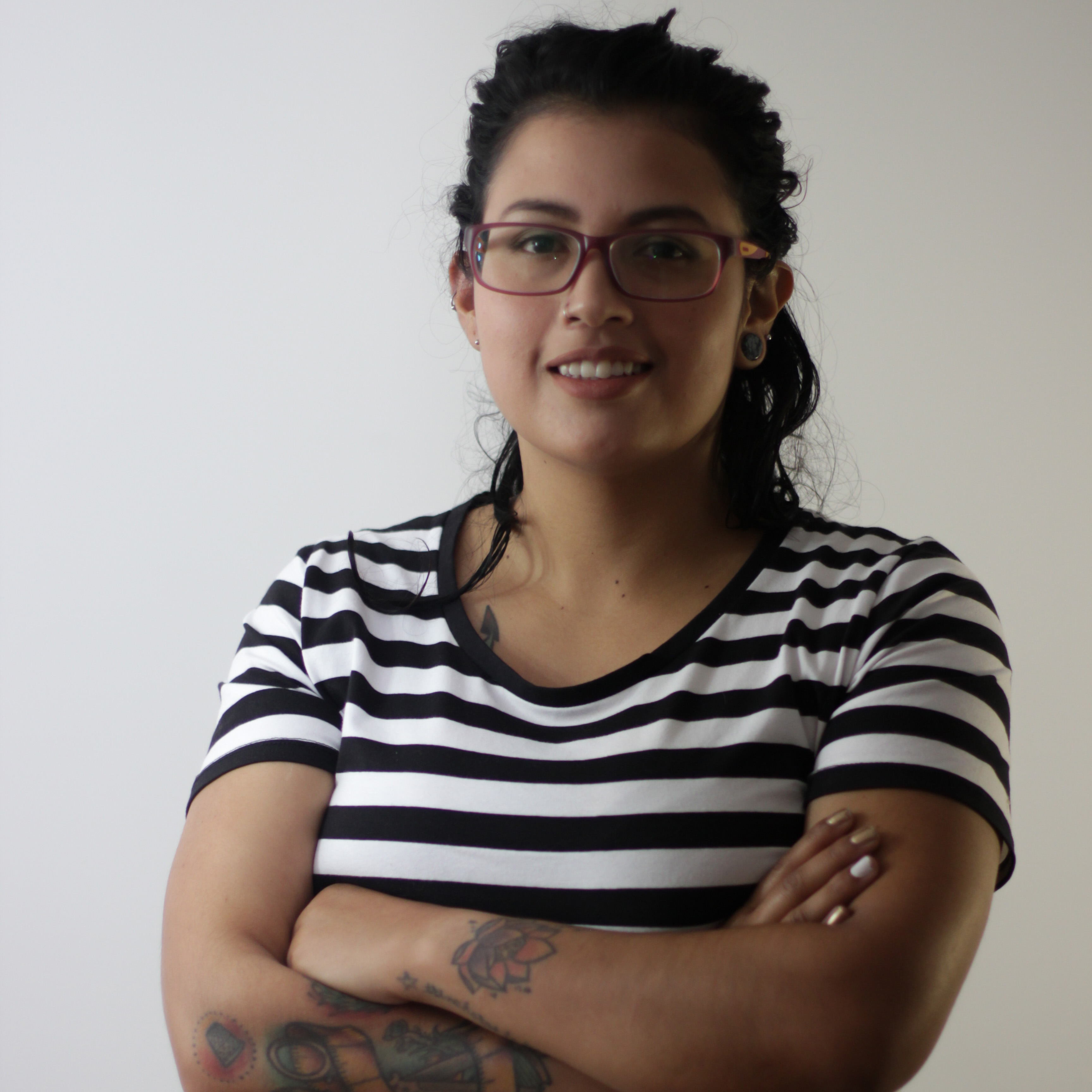 "This program is critical for Thoughtworks Ecuador, because we are working daily to build a better and more equitable office and world. Cognizant of the systemic gender-based oppression that means inequities in payment and opportunities, we are very intentional in constantly reviewing and revisiting all of our processes and policies."
Samatha Gordillo
Head of DEI, Ecuador, Thoughtworks 
Diversity, equity and inclusion: Policies and practices 
We strive to ensure that all our policies are representative of Thoughtworkers' experiences, while constantly asking ourselves whether these policies can be made more inclusive. An example is the recent revamp of our 'Growing Your Family' policy in Thoughtworks Australia, to make it more inclusive and flexible by revising the definition of 'family' to reflect Thoughtworkers' real lives. Similar work is occurring across our four main DEI focus areas as we continue our journey to be as inclusive as possible.
Women and underrepresented gender minorities (WUGM)
While we're proud of the progress we've made championing women in tech, our plans and actions will maintain a focus on WUGM inclusion, attraction and retention as we know there is always more to be done.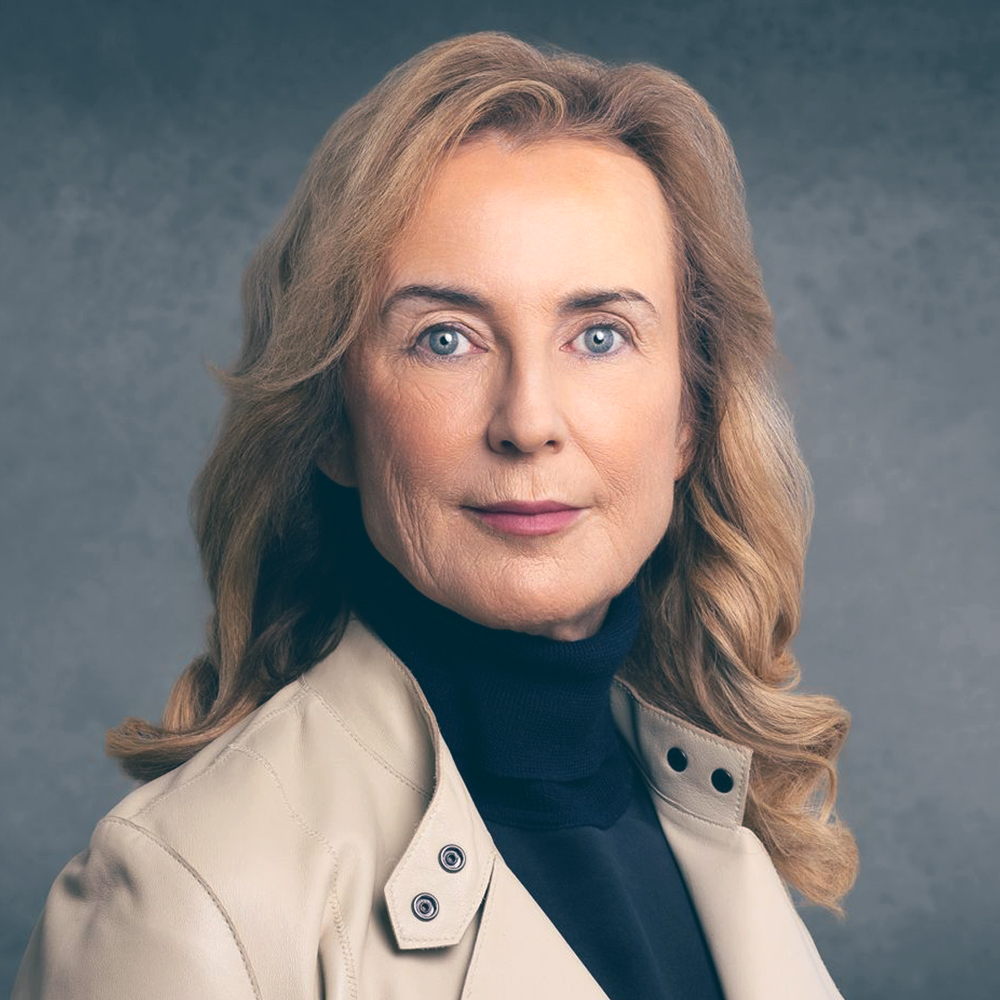 "As an organization we are committed to onboarding, retaining and providing growth opportunities for WUGM and marginalized groups. The representation of WUGM in tech roles is hugely important in this commitment because we want the balance and diversity of perspectives in every team." 
Julie Woods-Moss
Chief Marketing Officer, Thoughtworks
We have set a goal of having 40% of our tech roles filled by WUGM by the end of 2022. In 2021, we reached 38.2%, and will continue to strive to increase WUGM representation at all levels of our business. Each Thoughtworks country has additional focus areas to advance hiring of underrepresented groups specific to their region. 
LGBTQIA+ 
In many regions we have long-established LGBTQIA+ employee resource groups (ERGs). These have been instrumental in the creation of progressive policies such as our gender affirmation policy and transition in the workplace policy, which is live in Australia, India, the US and the UK. ERGs also organize talks, run training and workshops, and mobilize Thoughtworkers on key issues. 
Since 2018 Thoughtworks India has run the Interning with Pride technical training program, designed for recent technology graduates from the LGBTQIA+ community. Upon completing this program many participants have continued their professional journeys at Thoughtworks.
Disability inclusion and accessibility 
We are accelerating our journey to disability inclusion, having established a global Disability Inclusion ERG in 2021. Some of the ERG's initiatives include: an inclusive hiring playbook detailing best practices, regional Disability Inclusion ERG set up, programs to help people with disabilities join Thoughtworks and workplace accommodation policies in some regions.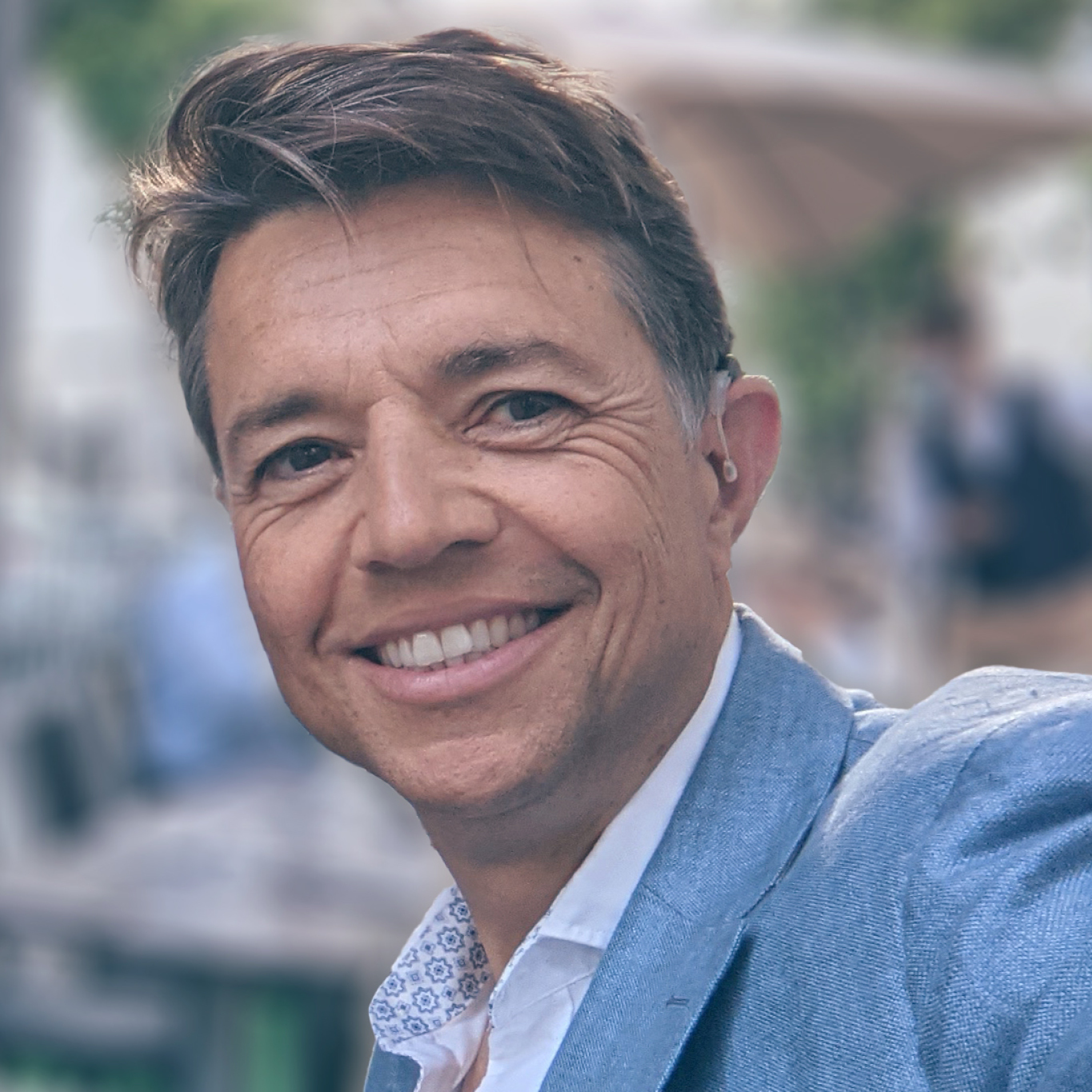 "Our vision is to build an actively inclusive, accessible and safe space for people with disabilities, caregivers and allies to share, care and network. We want Thoughtworks to be a truly inclusive place for all whether they have a lived experience with disability (visible or invisible) or otherwise."
Matthew Johnston
Global Head of Disability Inclusion, Thoughtworks and digital accessibility advocate
As pioneers in tech, we also expect and guide Thoughtworkers to think about physical and digital accessibility, and embed this into our work with clients. The global Disability Inclusion ERG is partnering with our digital team to improve accessibility on our website, which is currently 97% WCAG 2.1 compliant. 
Memberships


Mental health
As responsible technologists we recognize the systemic bias that those dealing with mental health issues can face, and look to address holistic, not just individual, needs to create a culture of positive mental health and wellbeing. 
We believe that a healthy work environment allows us to take care of ourselves, our relationships and colleagues, and we seek to give space and support to encourage those that need help to find it. We are also conscious that there is no single approach to supporting the mental health needs of our colleagues. This is an ongoing learning journey, where we look for support from partners and experts in the mental health arena. 
We are building a culture where everyone feels safe to talk about mental health by implementing initiatives to support Thoughtworkers across our regions. One example is the Programa Cuidado (Care Program Brazil), which aims to unify and revitalize existing support structures with new initiatives and content, to support both professional and personal development.


Integrity & Governance 
In everything we do we strive to role-model integrity, transparency, responsibility, respect and trust. This is a key part of creating the positive impact we strive to have in the world and is embodied in our Code of Conduct.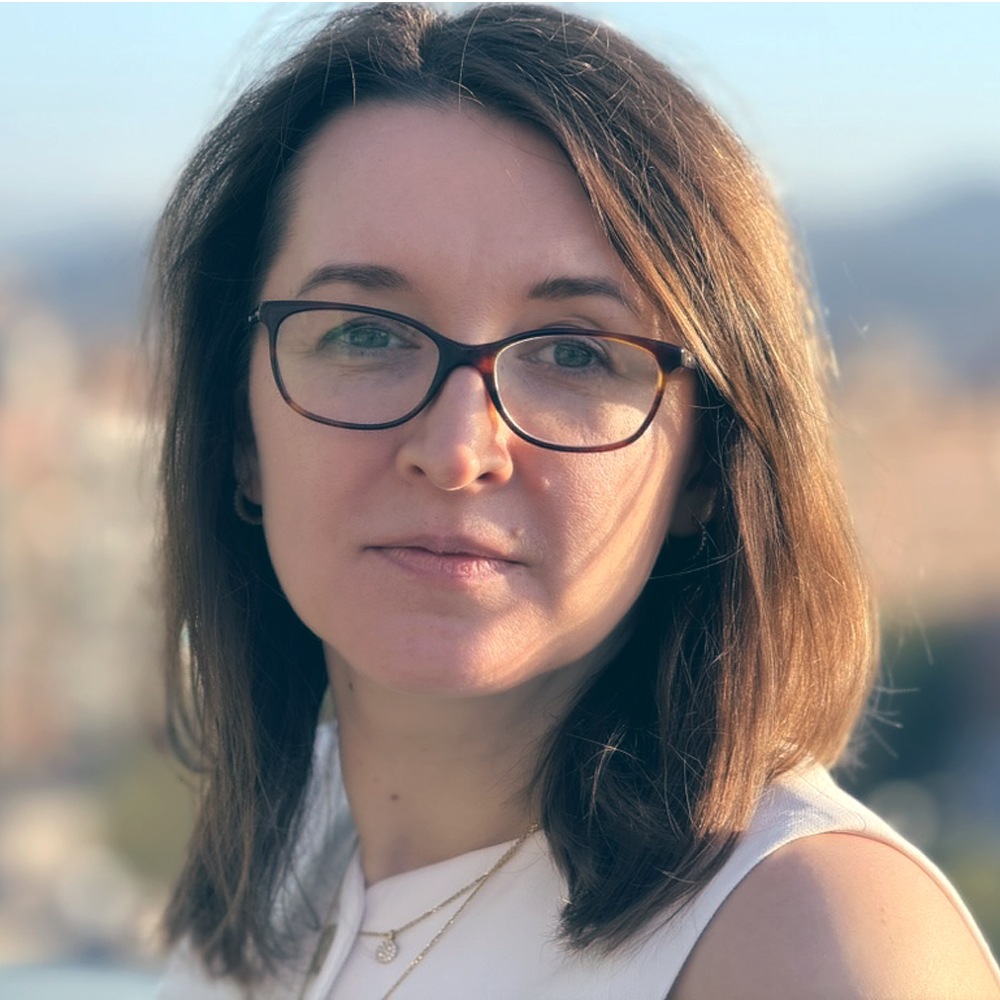 "Our values are the foundation of our governance structure and compliance program. We believe that our commitment to good governance and compliance practices helps us uphold a culture grounded in those values, run a responsible business and build trust — among ourselves, our clients, shareholders and society."
Ramona Mateiu
Chief Legal Officer and Chief Compliance Officer, Thoughtworks
Corporate governance
Thoughtworks' governance structure is designed to foster principled actions, informed and effective decision making, and appropriate monitoring of compliance and performance, ensuring that the long-term interests of Thoughtworks and its stakeholders are being served.
Our Board of Directors is composed of a majority of independent directors [5] and oversees our corporate strategy, as well as our ESG strategy and practices. As a newly public company, the Board of Directors has set up new governance processes and established three committees: audit, compensation and talent, nominating and governance. The role of our board and its committees, as well as other corporate governance matters, are described in our 2022 Proxy Statement and company and committee charters, available on our investor website. In particular, ESG-related matters, such as strategy, disclosure and goals, are overseen by our nominating and governance committee.
Board of directors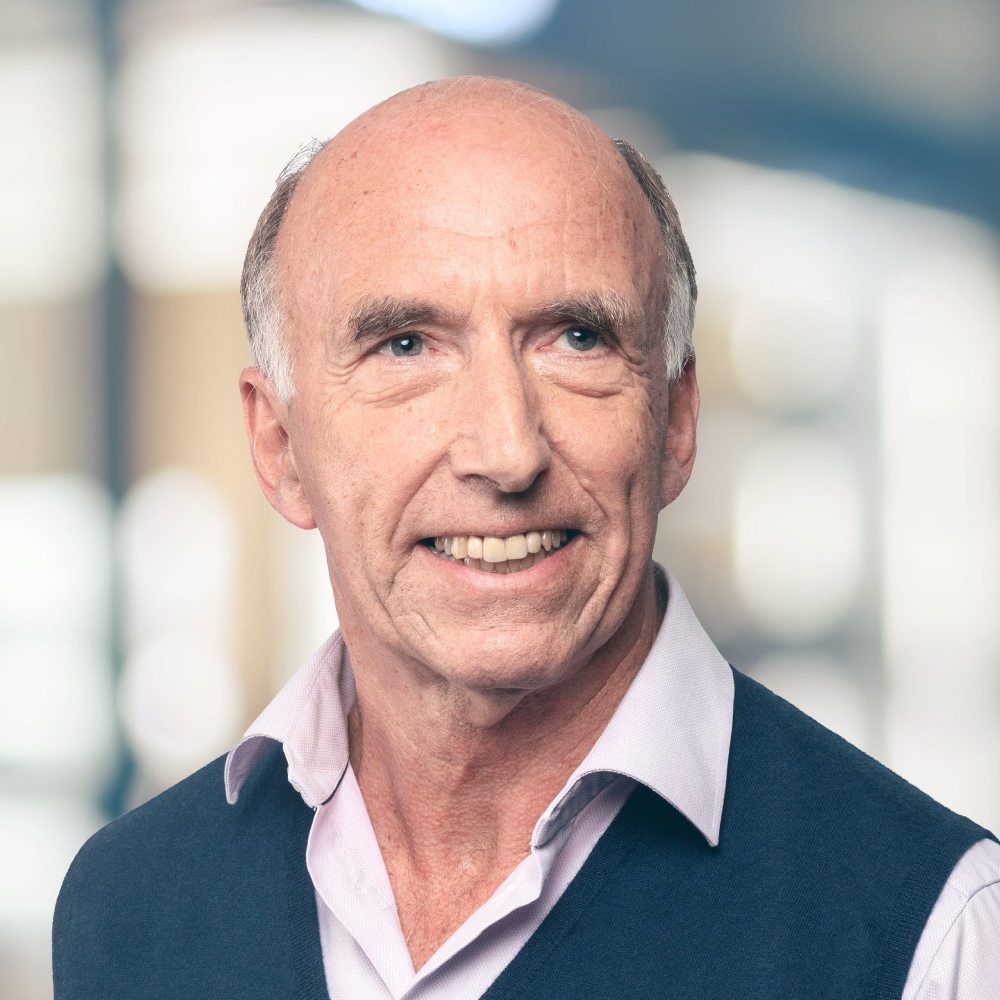 Ian Davis, Chair
Former Worldwide

Managing Director of
McKinsey & Company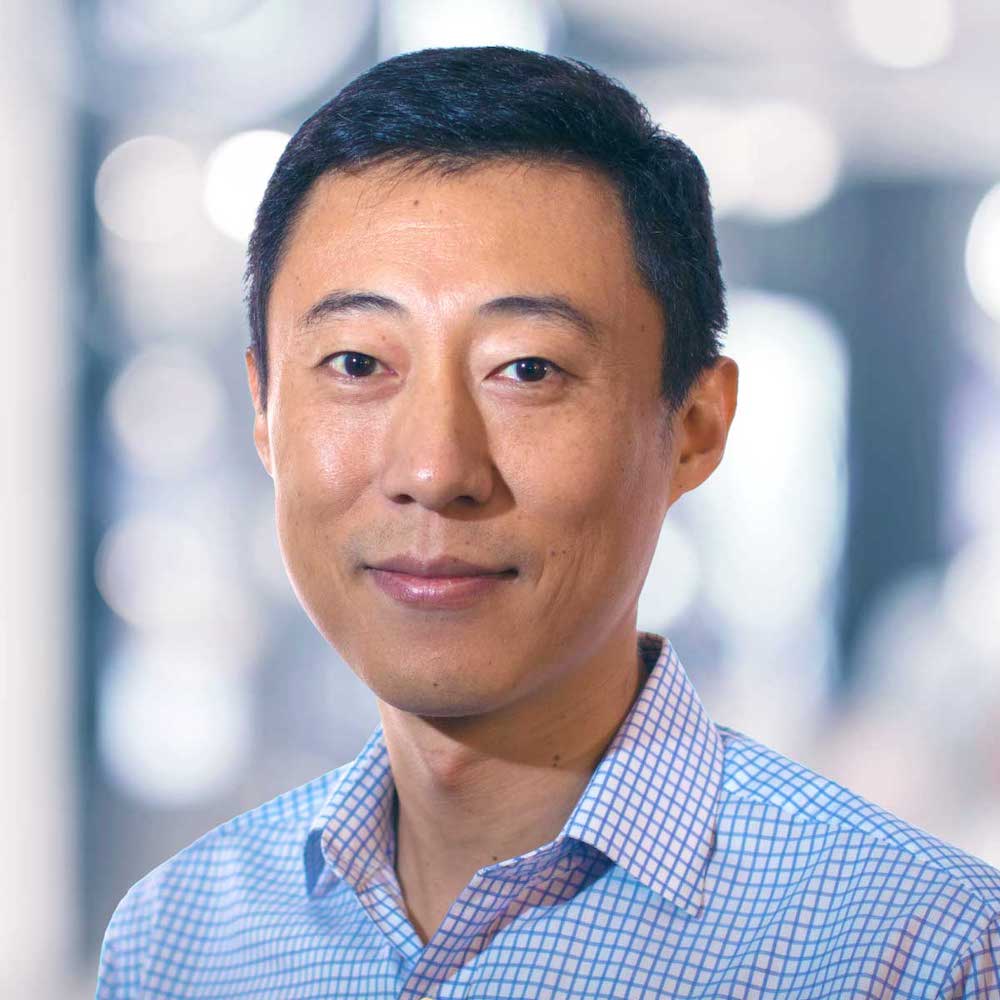 Guo Xiao
Thoughtworks Chief Executive Officer

and Director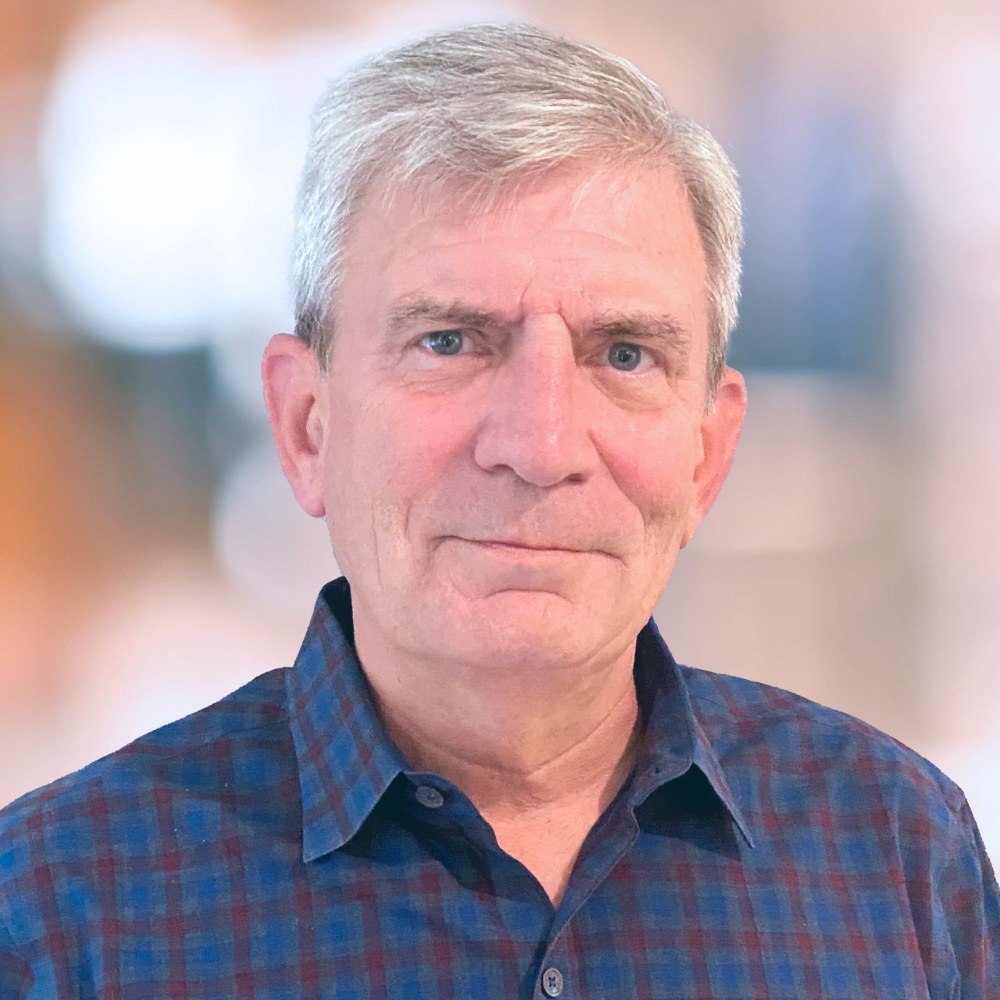 Robert Brennan, Director
Former Executive Director

of CA Technologies,
former CEO Veracode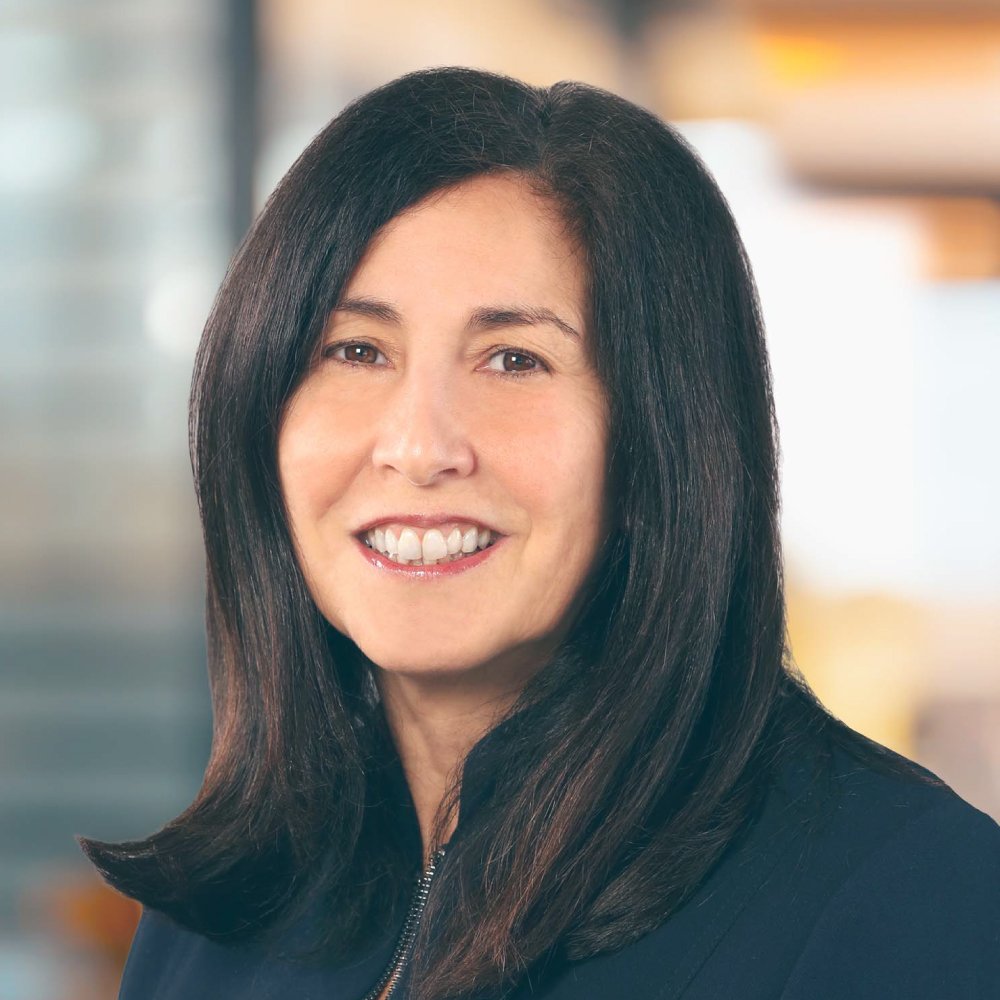 Jane Chwick, Director
Former Partner at

Goldman Sachs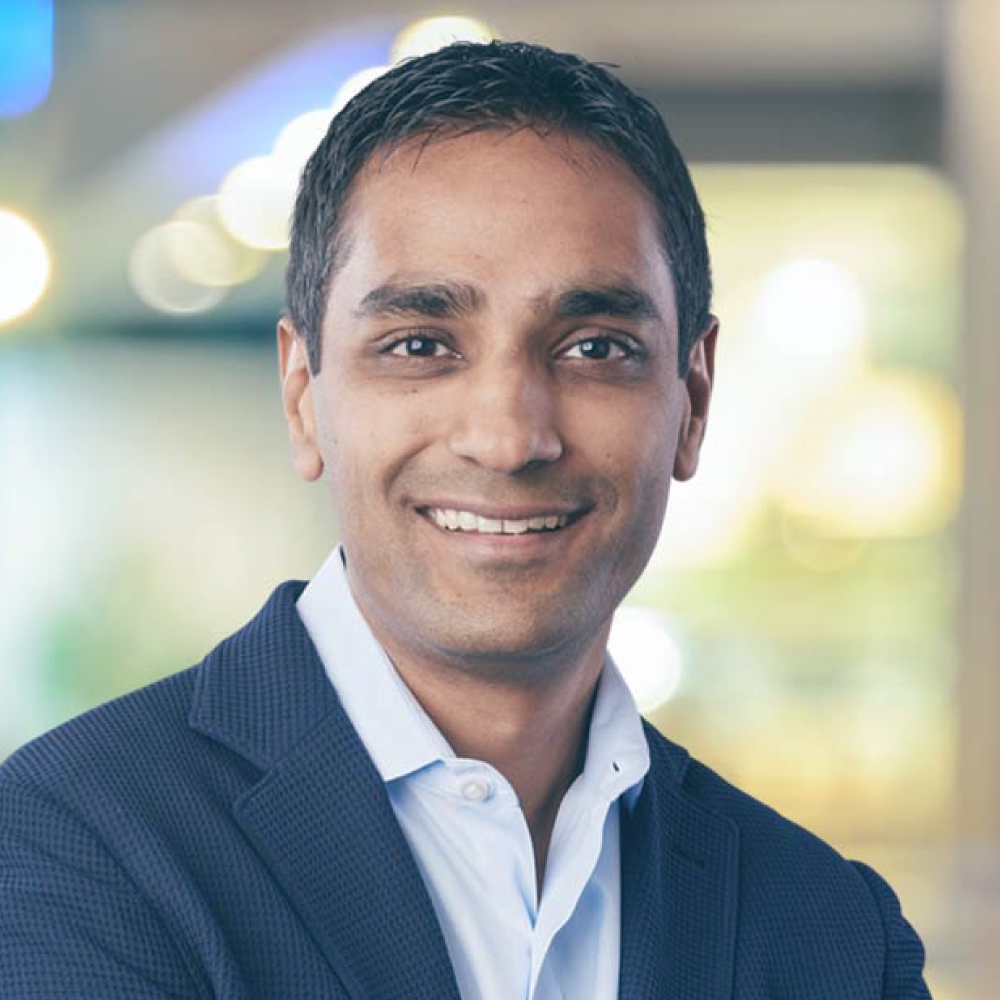 Rohan Haldea, Director
Partner at Apax Partners
and formerly
at Bain Capital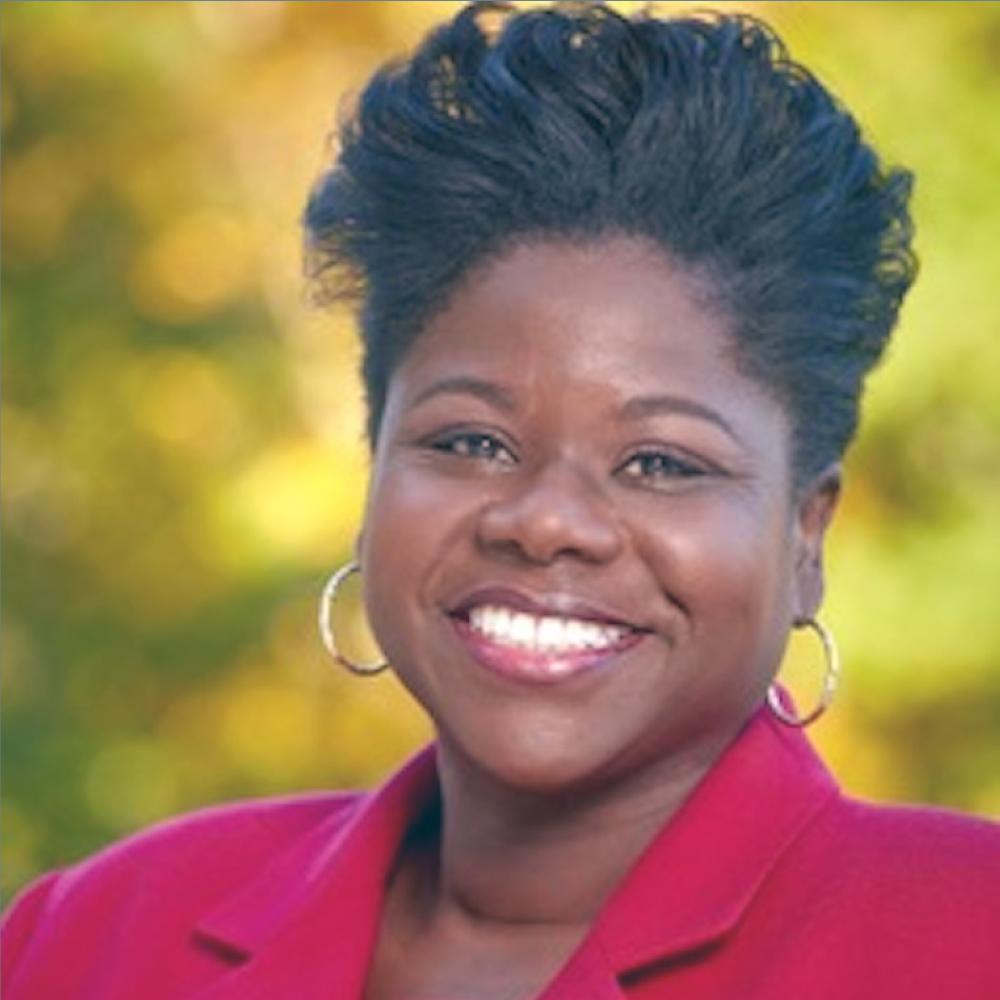 Gina Loften, Director
Former Chief Technology
Officer Microsoft US,
formerly at IBM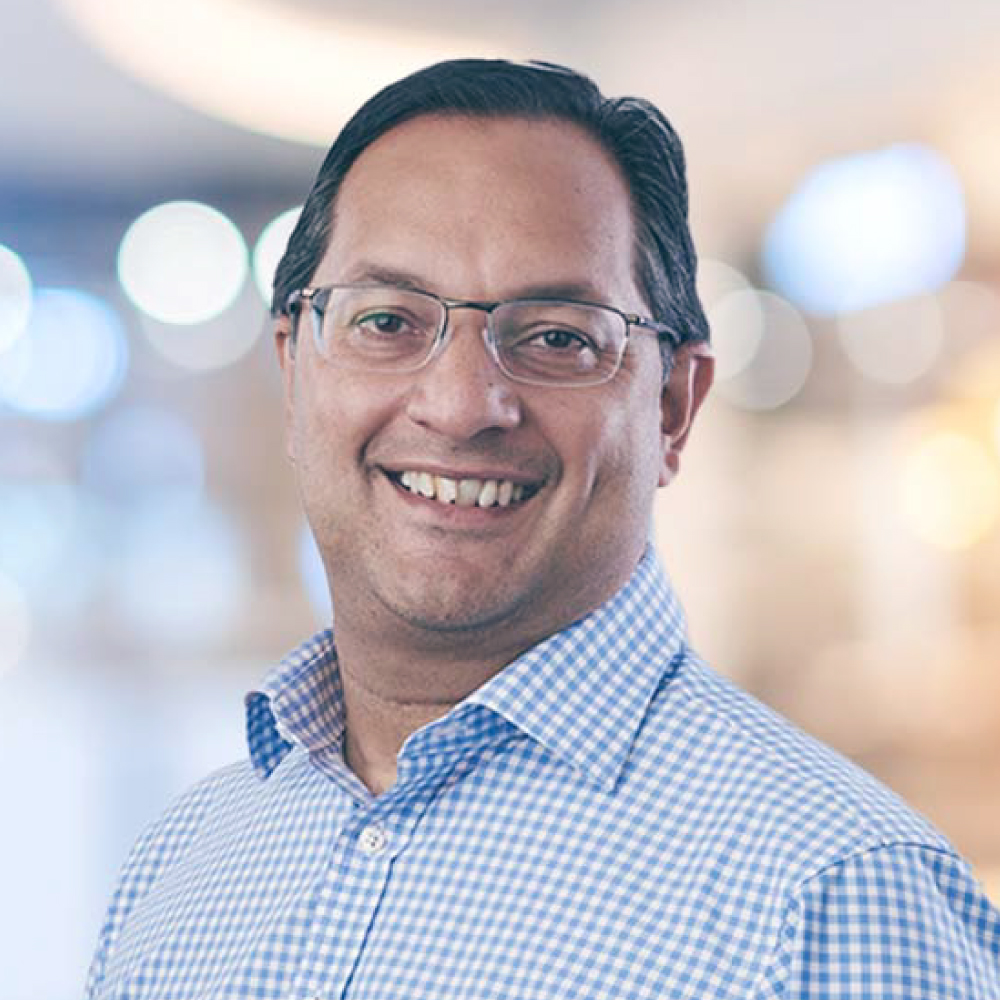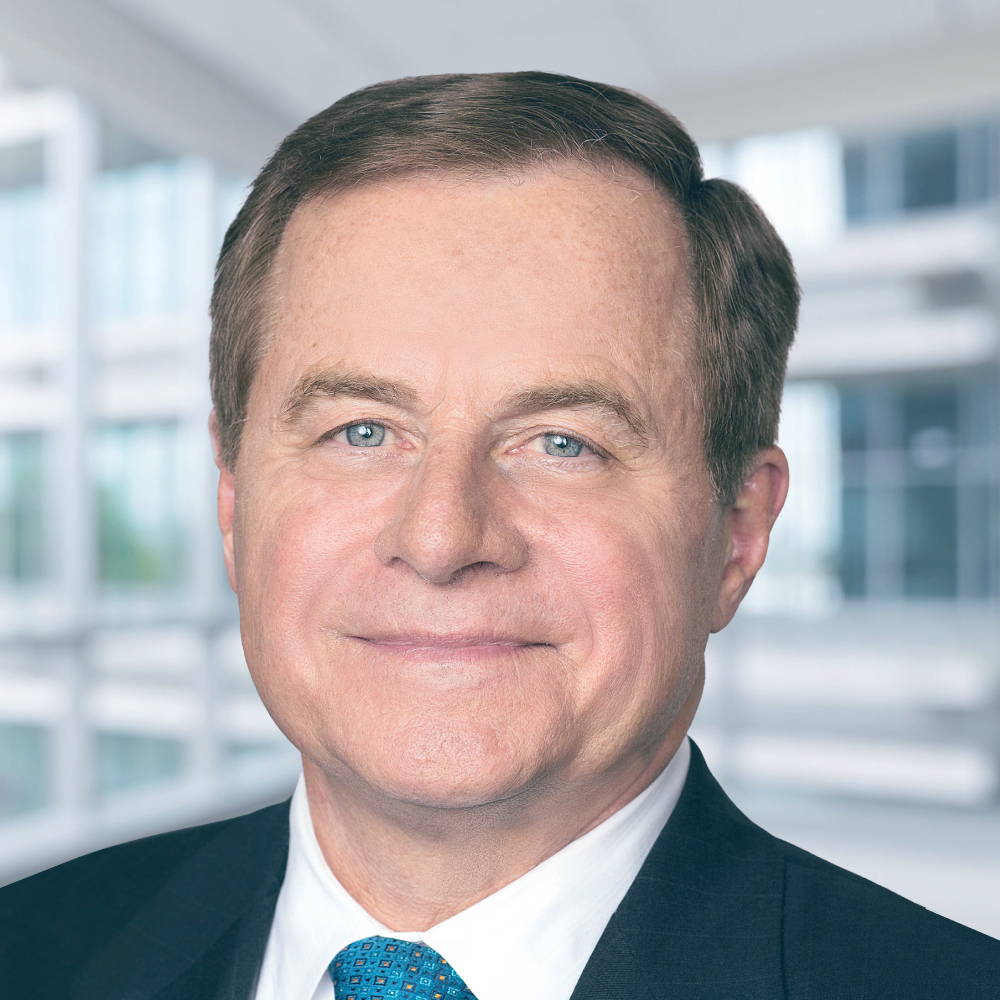 William Parrett, Director
Former Senior Partner of

Deloitte & Touche USA LLP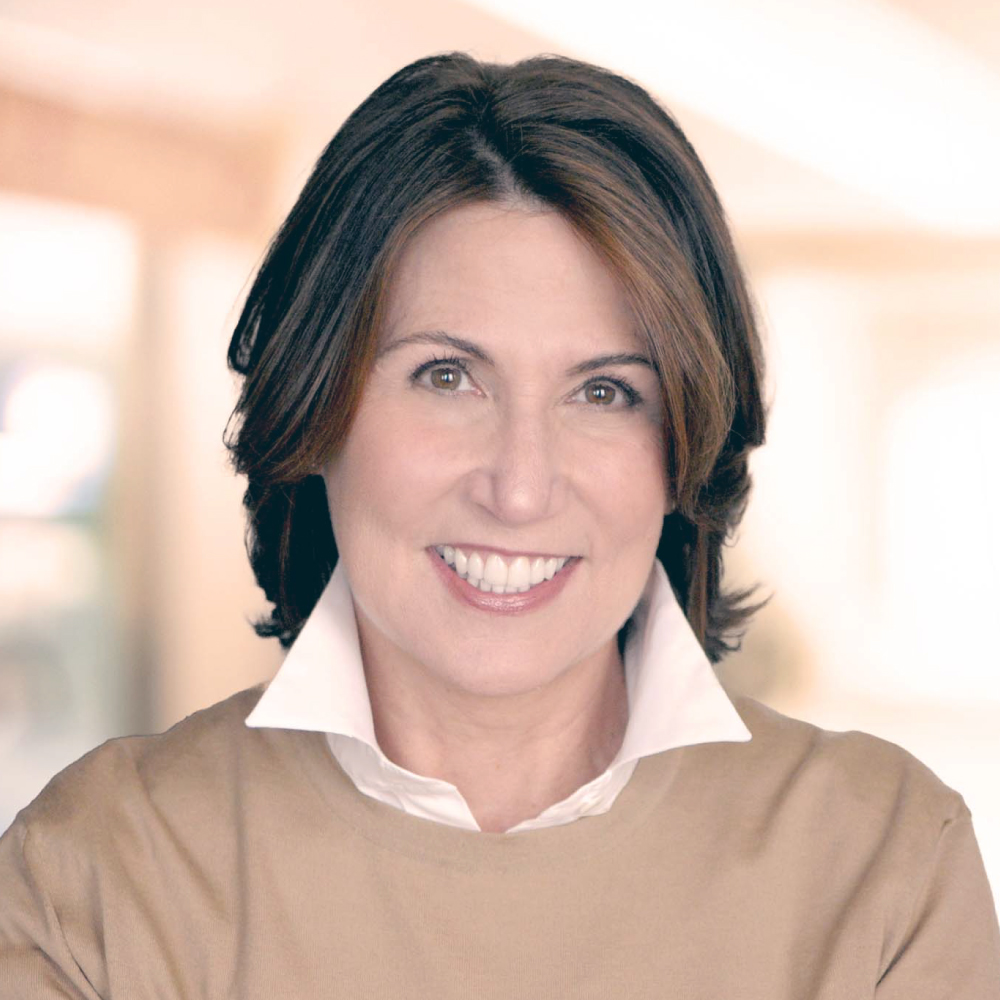 Roxanne Taylor, Director
Chief Marketing and Communications

Officer at Memorial Sloan Kettering Cancer
Center, former CMO of Accenture
Executive officers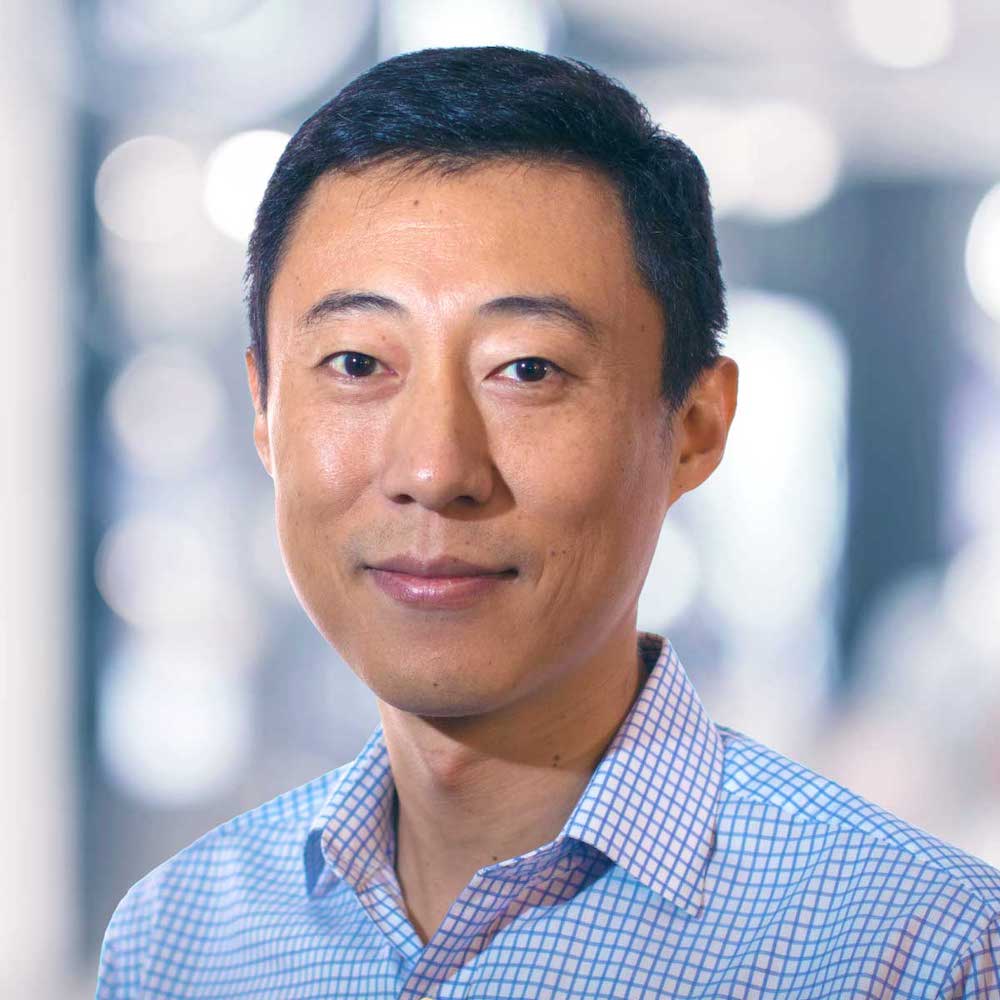 Guo Xiao
Chief Executive Officer 
23-year tenure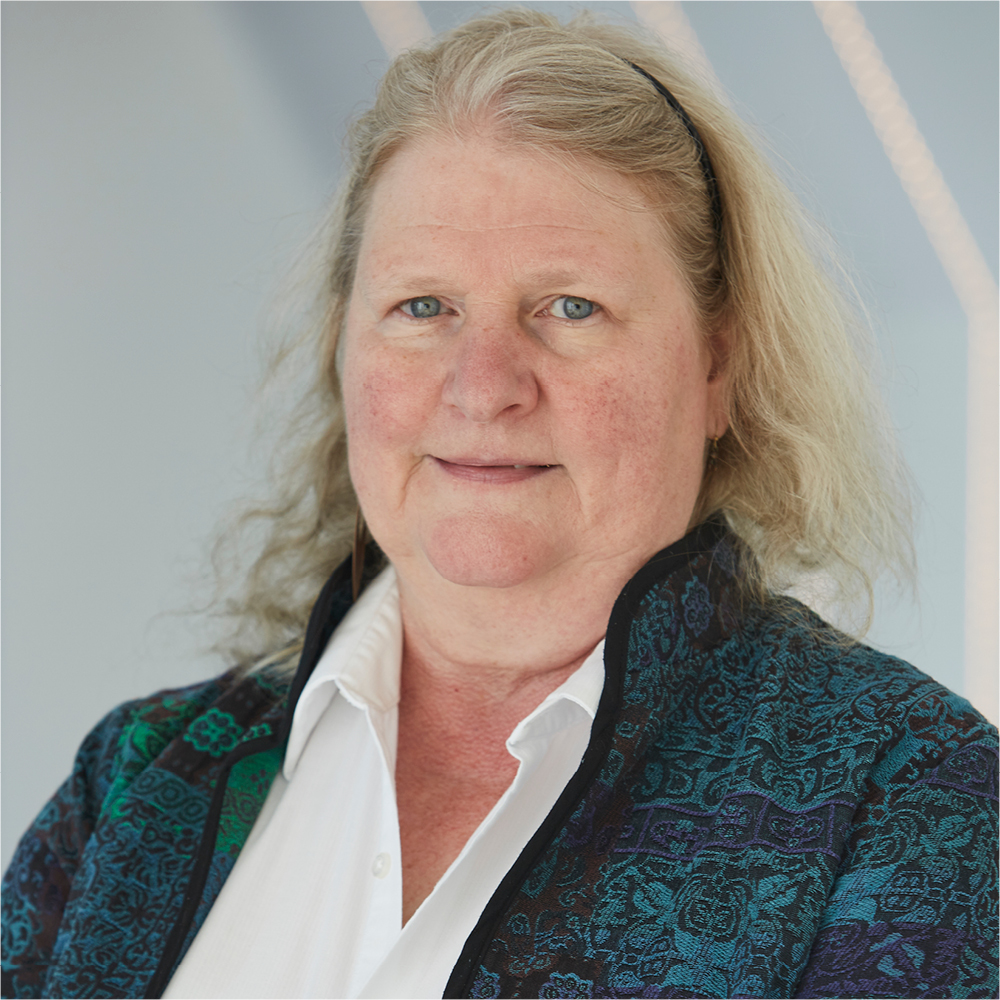 Rebecca Parsons
Chief Technology Officer
22-year tenure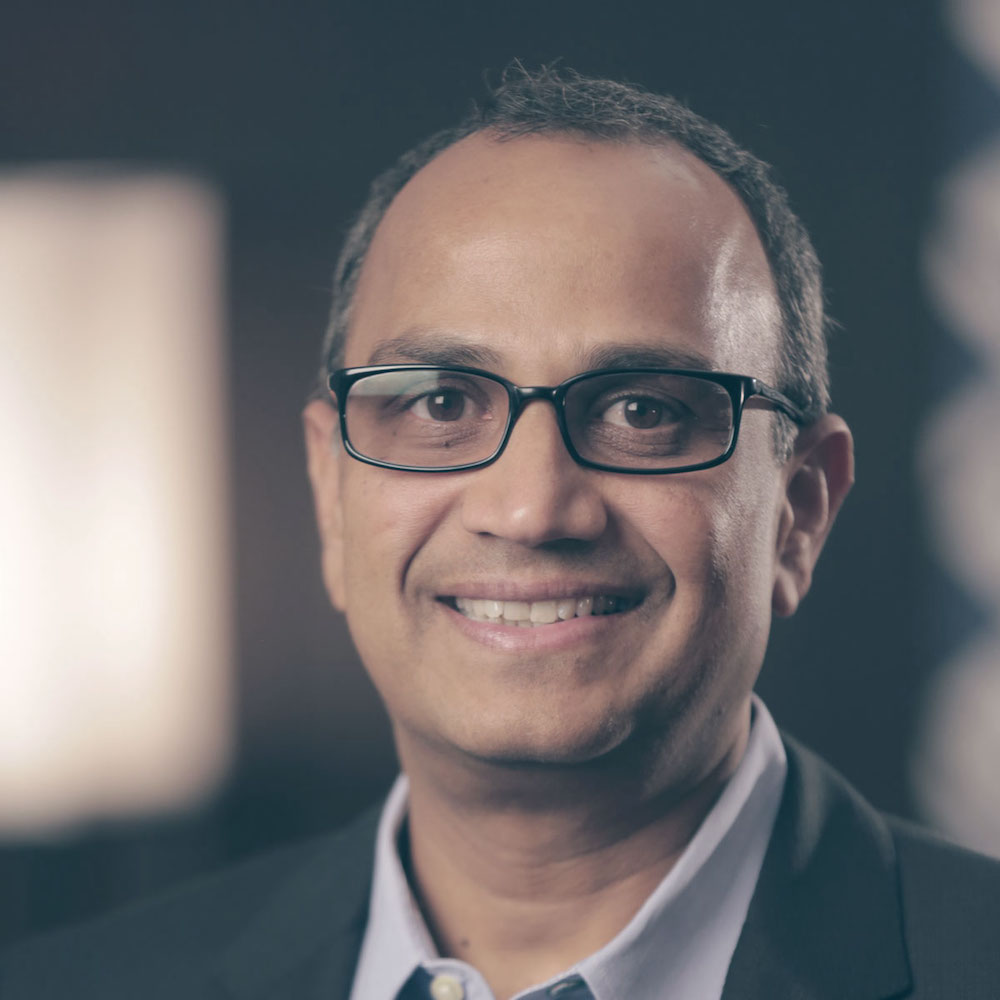 Sai Mandapaty
Chief Commercial Officer
12-year tenure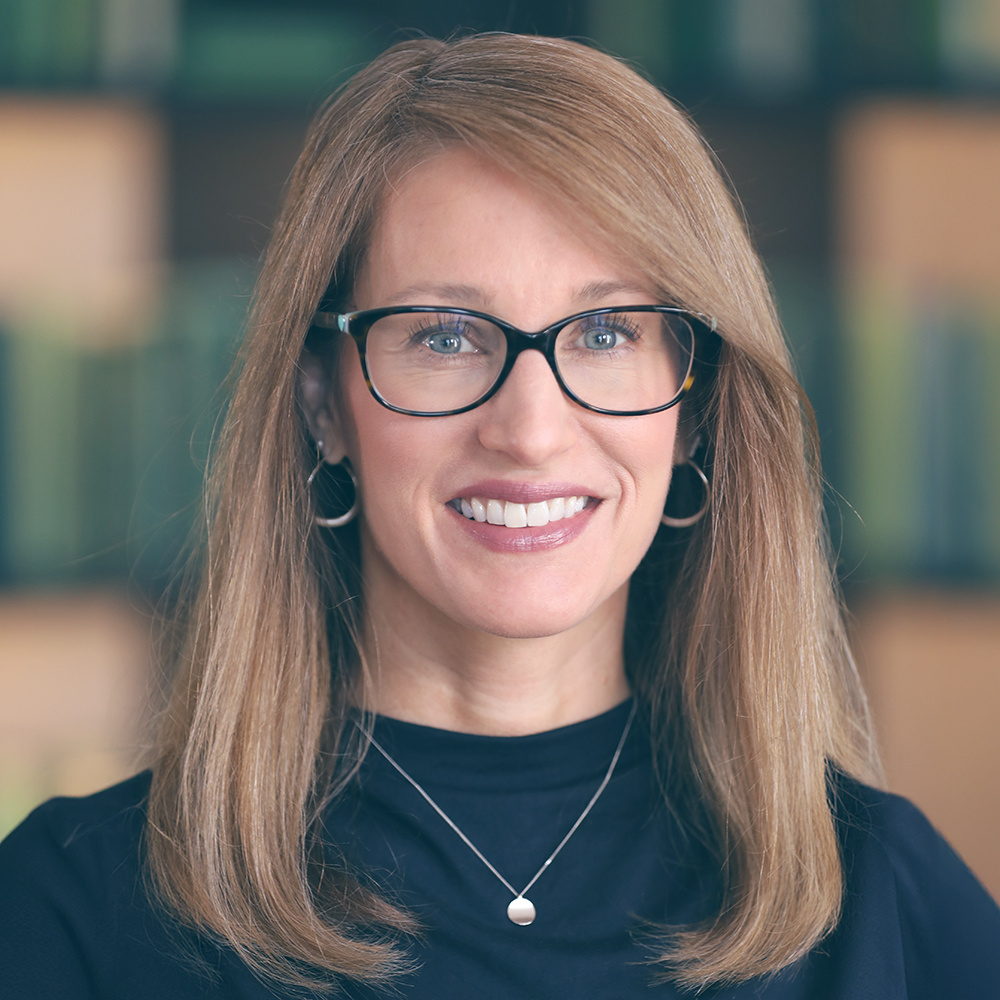 Erin Cummins
Chief Financial Officer
17-year tenure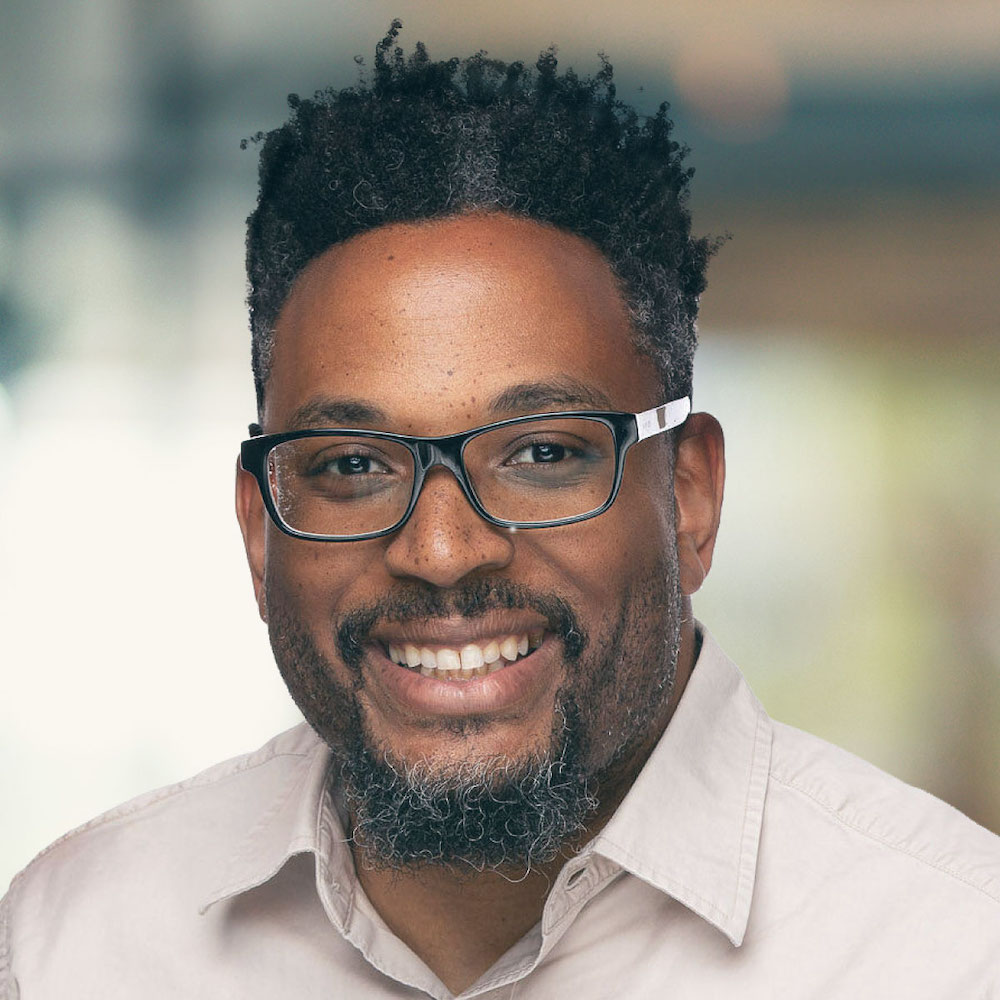 Chad Wathington
Chief Strategy Officer
18-year tenure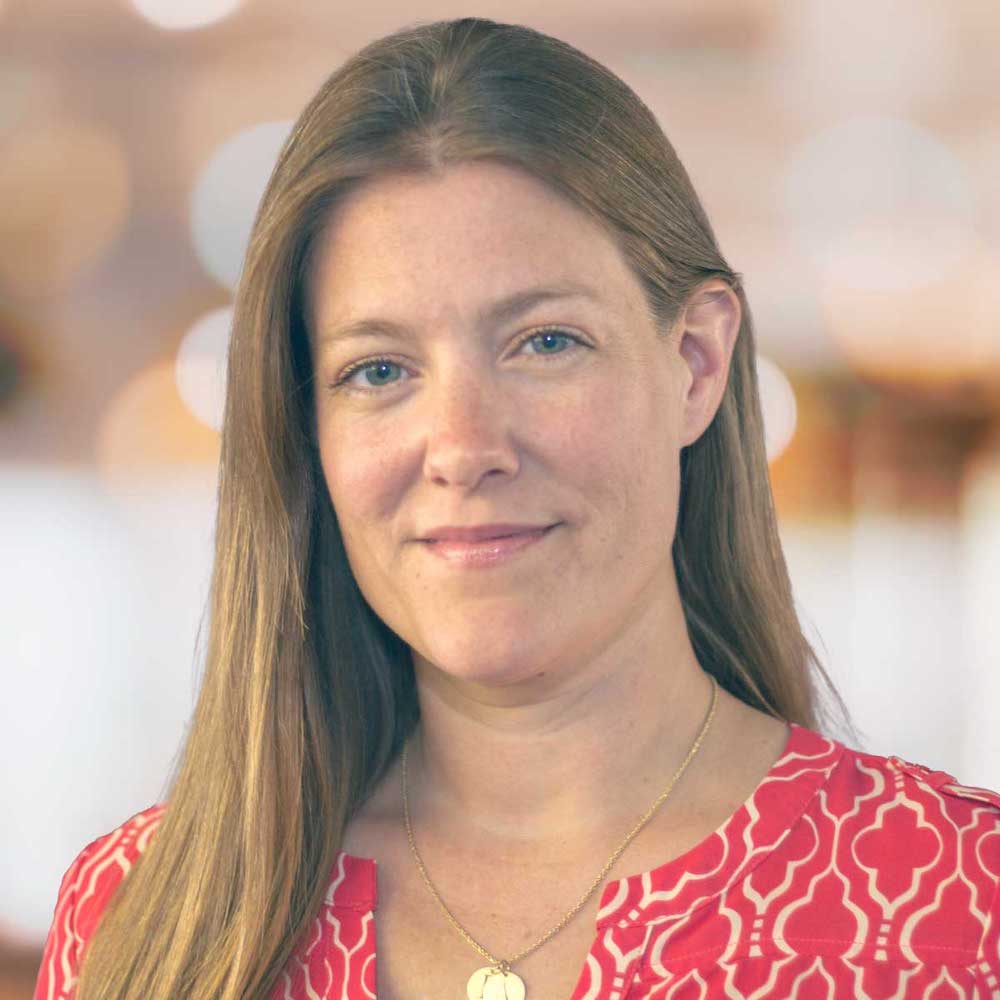 Joanna Parke
Chief Talent Officer
19-year tenure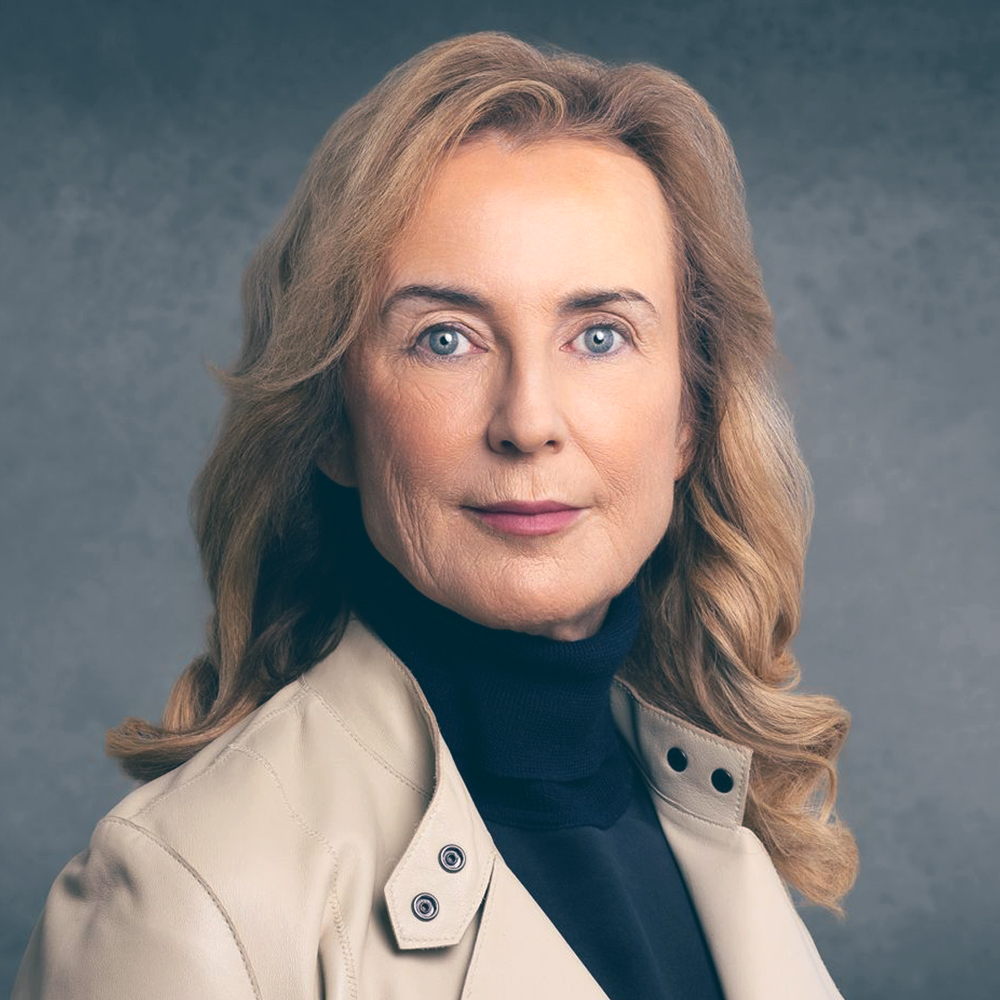 Julie Woods-Moss
Chief Marketing Officer
3-year tenure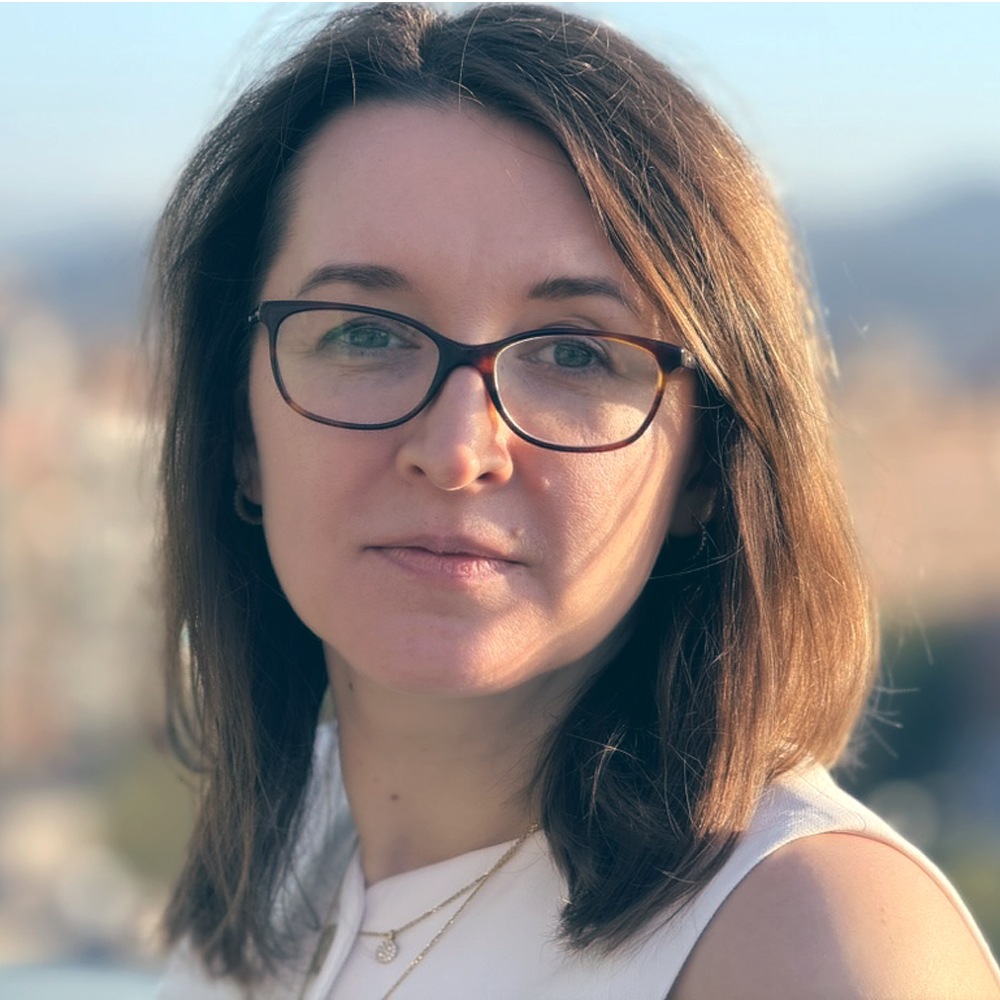 Ramona Mateiu
Chief Legal Officer and Chief Compliance Officer
13-year tenure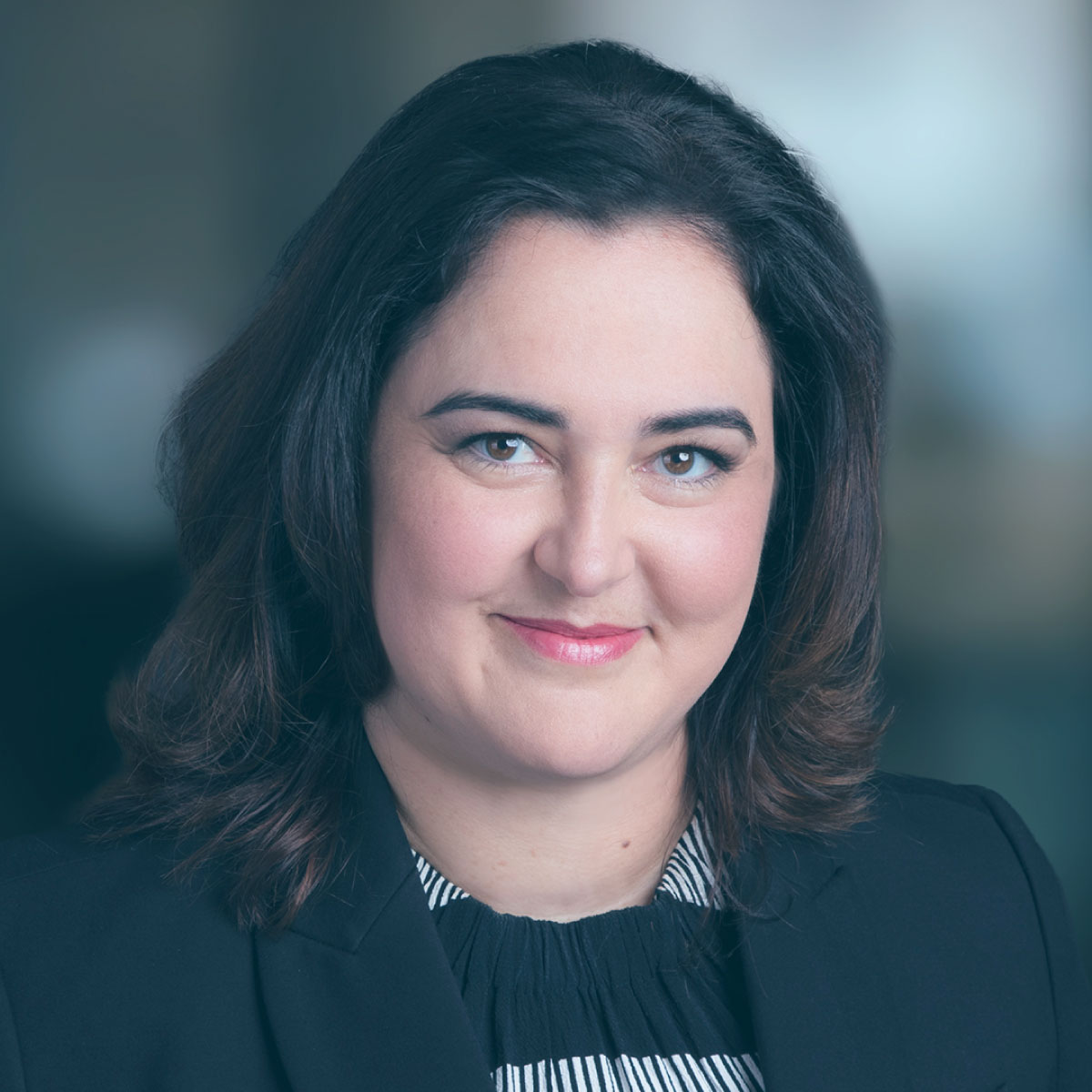 Ange Ferguson
Chief Transformation Officer
16-year tenure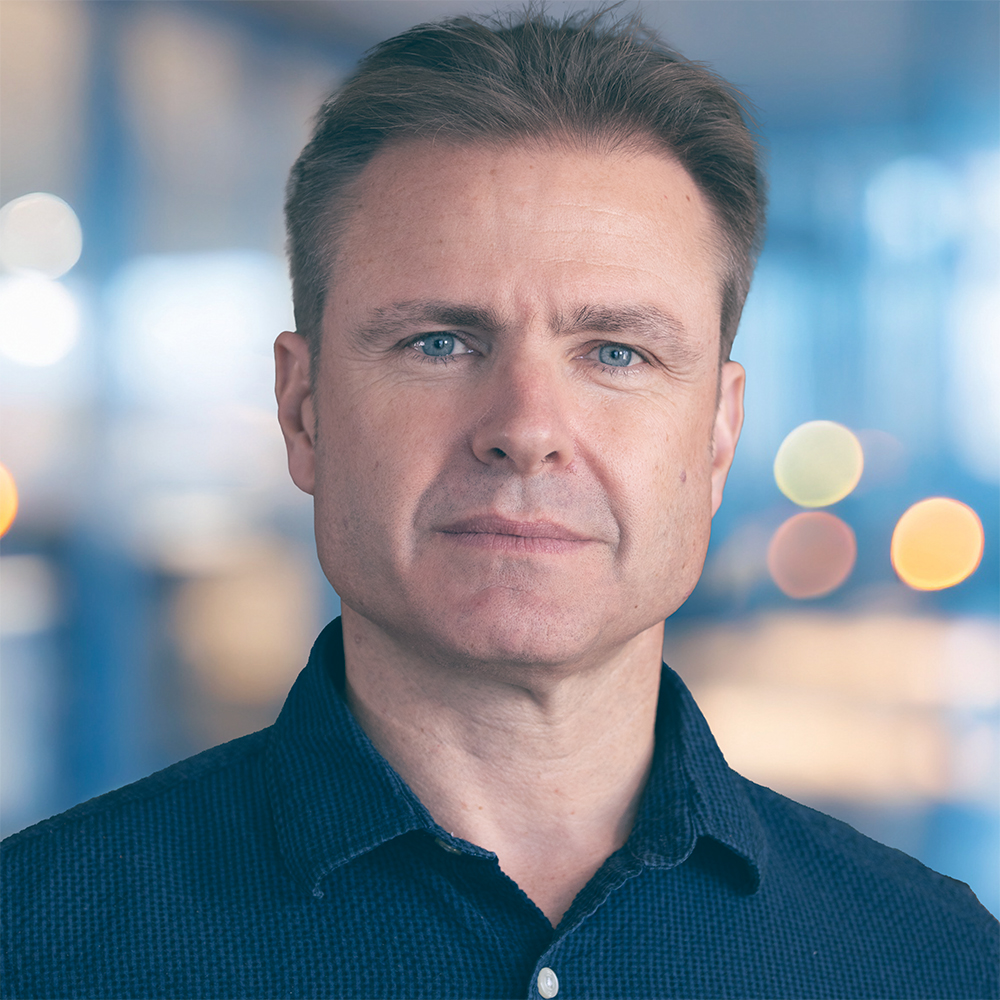 Chris Murphy
Chief Executive
Officer, NA
17-year tenure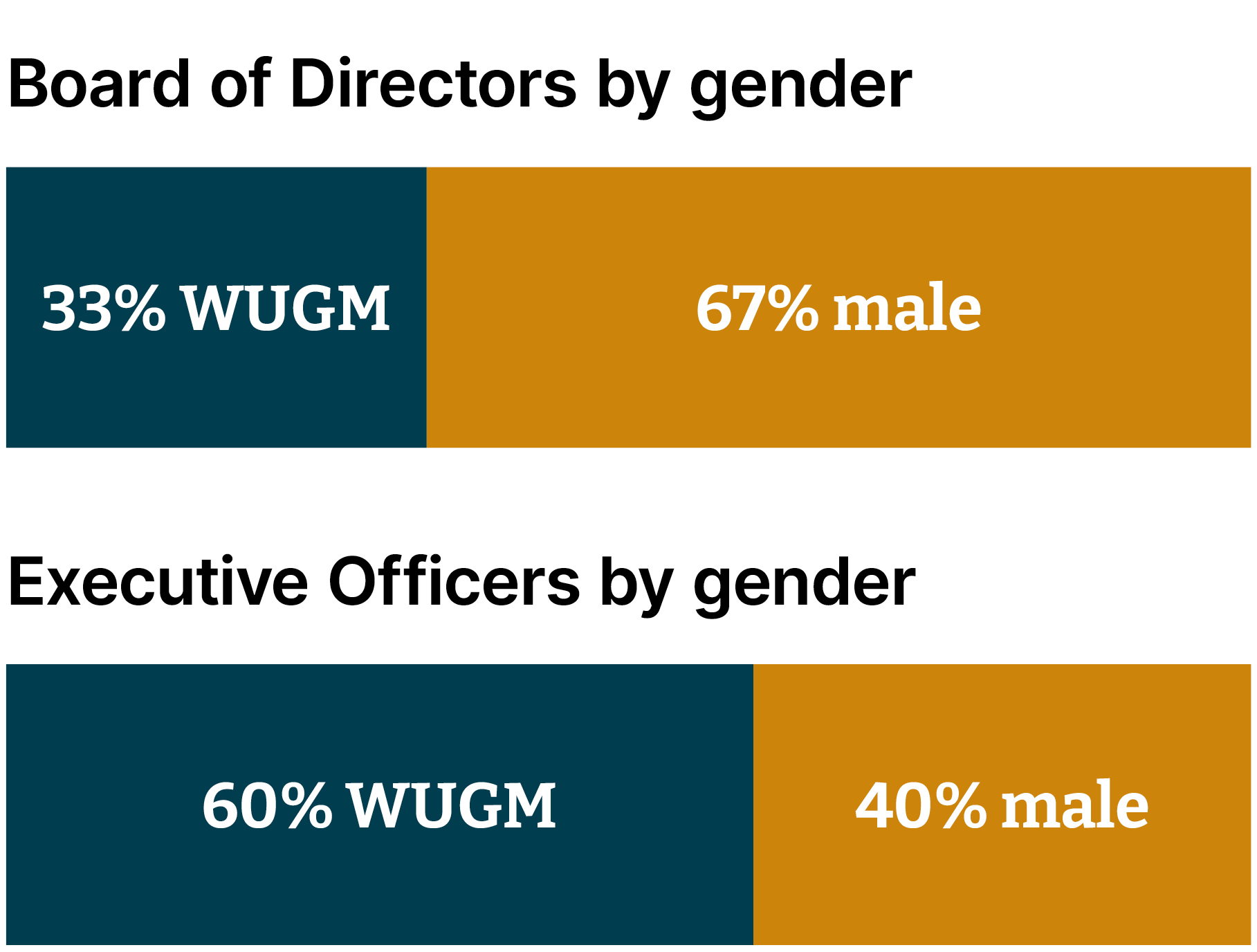 We take active steps to integrate compliance and risk management into our corporate strategy and day-to-day business operations. Risk areas such as information security, privacy and personal data, legal and compliance, finance, business operations and strategy are regularly discussed by our leaders, and reported to the board on an ongoing basis to ensure effective risk management and accountability.
As we mature in our journey as a public company we will continue to assess our corporate governance policies and practices, gradually implementing enhancements that contribute to being an environmentally and socially responsible business, and serve the long-term interests of Thoughtworks and its stakeholders. We are also working to integrate ESG considerations, such as climate matters, into our enterprise risk reporting.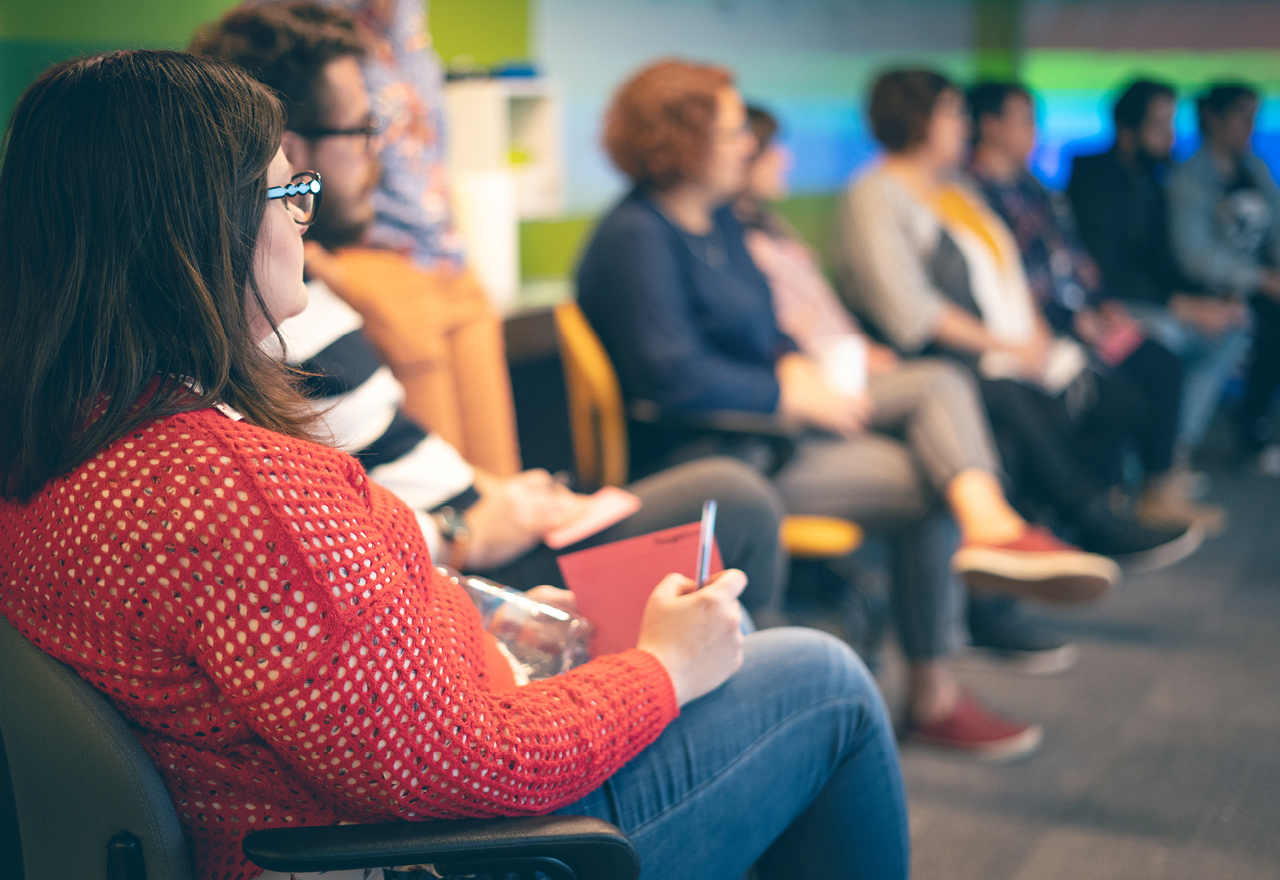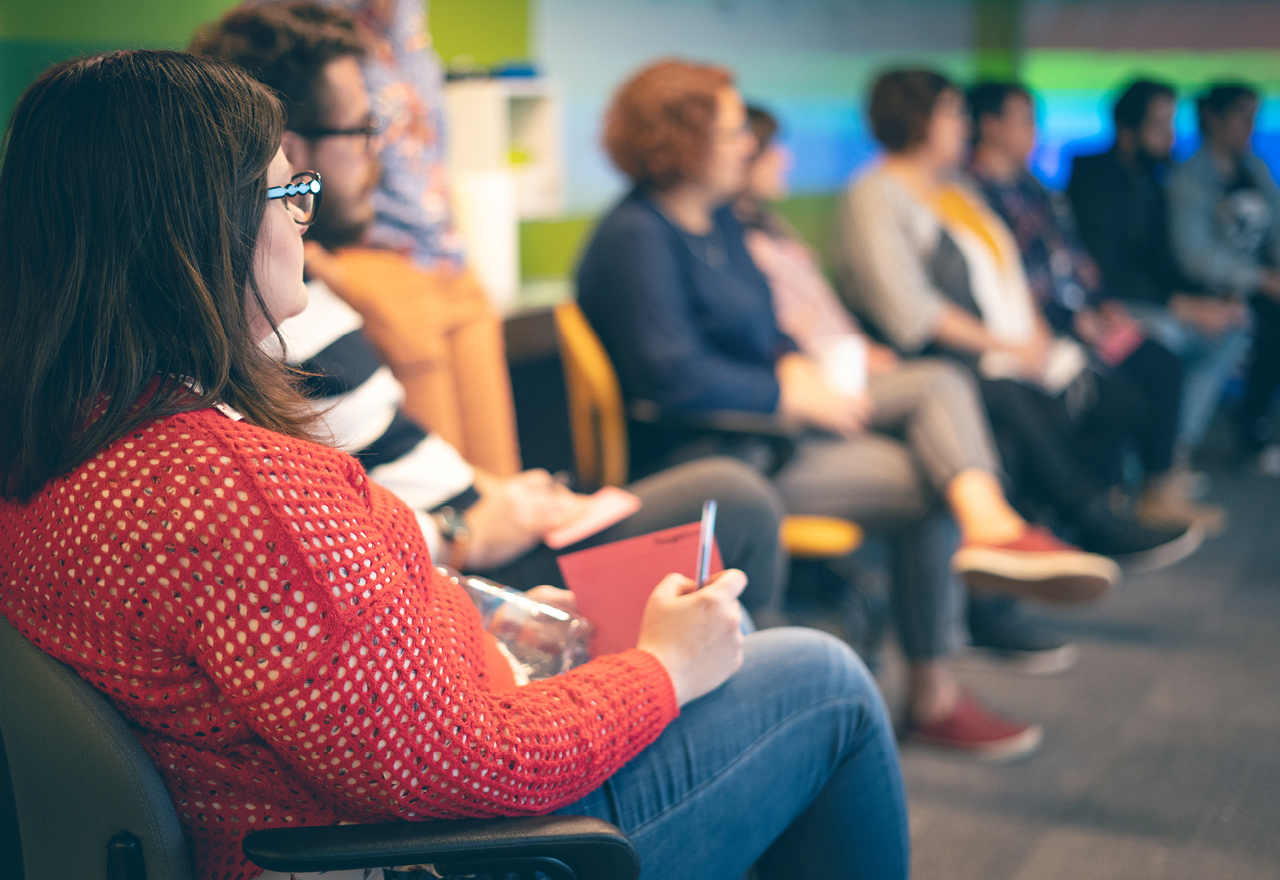 Ethics and integrity
The values of integrity, transparency, responsibility, respect and trust form the basis for the community we are proud to be part of. They brought us here and are critical to the success of our business. To ensure these values are preserved as we grow, we codified them, along with the behaviors we expect as a business, into our Code of Conduct. Our Code is a guide to help us to make ethical decisions, enabling us to protect, preserve and promote our culture worldwide.
Our Code applies to every Thoughtworker. To keep our people aware of and engaged with our code, we deliver annual training for all employees on its main topics. The training is available in our local languages and supported by extensive awareness campaigns. In 2021, the training covered areas such as ethical conduct, data privacy, workplace harassment, conflicts of interest, reporting and non-retaliation. In 2022, other topics will be included such as social media, insider trading, anti-bribery and anti-corruption. All Thoughtworkers are required to complete the training and certify that they comply with the Code and its related policies.

Thoughtworks relies on several documents and policies (both global and regional) that guide us to act with integrity. These include the following, which correspond to elements of the GRI general disclosures on governance, ethics and integrity:
Insider Trading Policy (internal)

Conflicts of Interest Policy (internal) 

Related Party Transactions Policy (internal)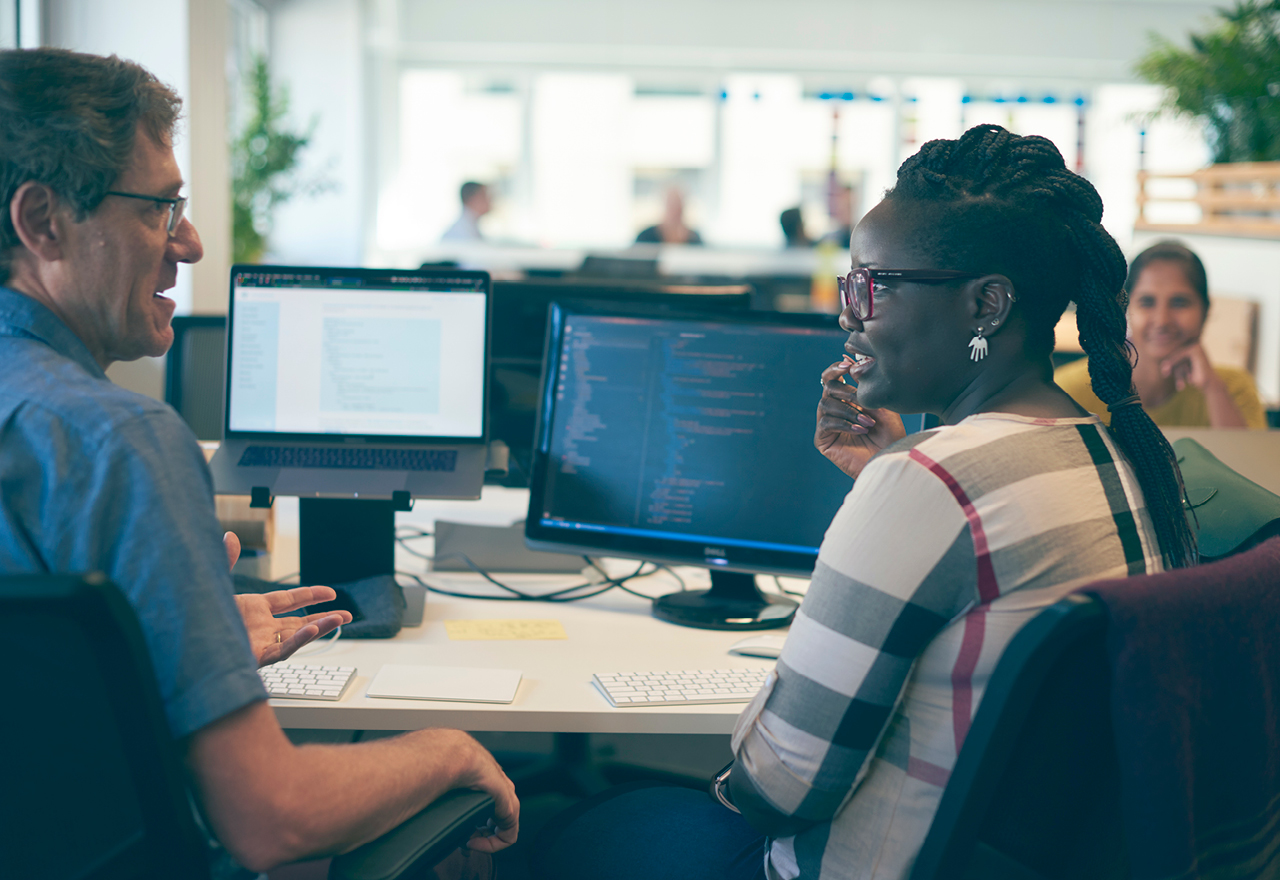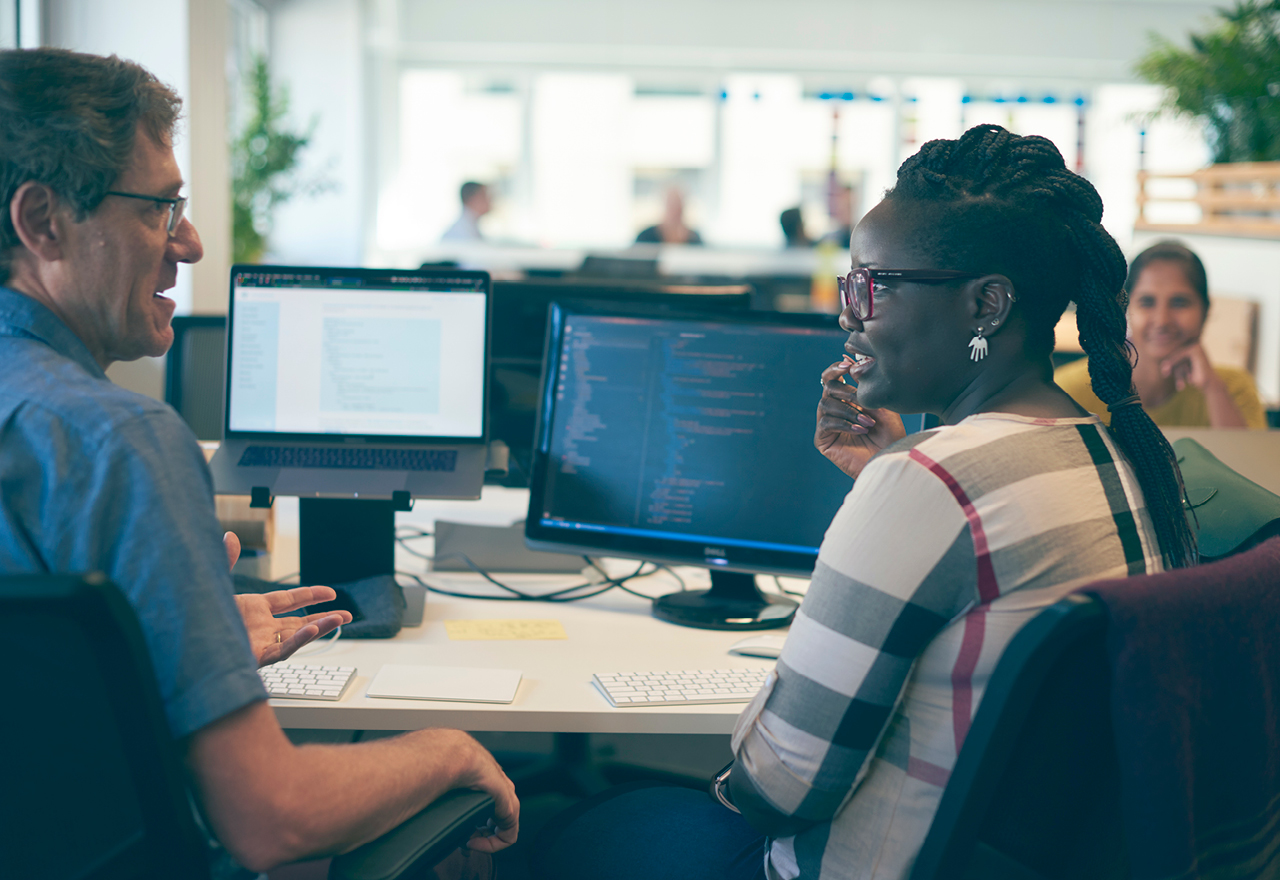 Speaking up
We have always encouraged people to raise their voices when something is wrong. Since the release of the Code in 2019, we have very intentionally been raising awareness around reporting issues. We make it clear that people can report without fear of retaliation and provide multiple reporting channels: local and global leadership; people or legal teams, and the global compliance team.
In 2021, we implemented an additional reporting channel: Thoughtworks Integrity Helpline. It is a dedicated portal through which anyone — Thoughtworker or not — can raise concerns about actions that violate or appear to violate our Code, policies or the law. An independent third party operates the helpline and supports anonymous reporting. We also published a global policy on speaking up, increasing transparency on how to raise concerns and how people will be protected if they do so. We refreshed our investigation process and delivered training for investigators on how to handle concerns according to the process.

Promoting a strong speak up culture with no retaliation will continue to be one of the most important areas of focus in our compliance program, supported by the people teams and leadership teams in each region.
Information security
Thoughtworks embeds security in everything we do, internally and in how we deliver for our clients. We formally established a security team in 2012, which has grown to 35 full-time members in 2021. It is composed of local information security leads, a center of excellence and a cyber security team. Security strategy roles connect these groups, oversee and align security efforts with business goals. 
Our approach is to make information security a natural part of how we create positive impact in the world. This helps our business scale; strengthens our relationships and allows us to be a security partner all through the value chain for our clients, and enables us to operate efficiently and effectively. 
In 2021 the security team focused on building capability and overall awareness amongst employees, as well as process and control improvements. Major global and local initiatives included expanding our security champions program; implementing automated vulnerability and misconfiguration detection/reporting; global security awareness training program and mapping country security initiatives to a global framework. We also report regularly to our Audit Committee providing them a view of our security risks and program progress updates.  
Data privacy / protection
As a company of technologists focused on Responsible tech, respect for data protection and privacy has long been embedded in our culture. We go beyond legislation requirements to do what we believe is the right thing.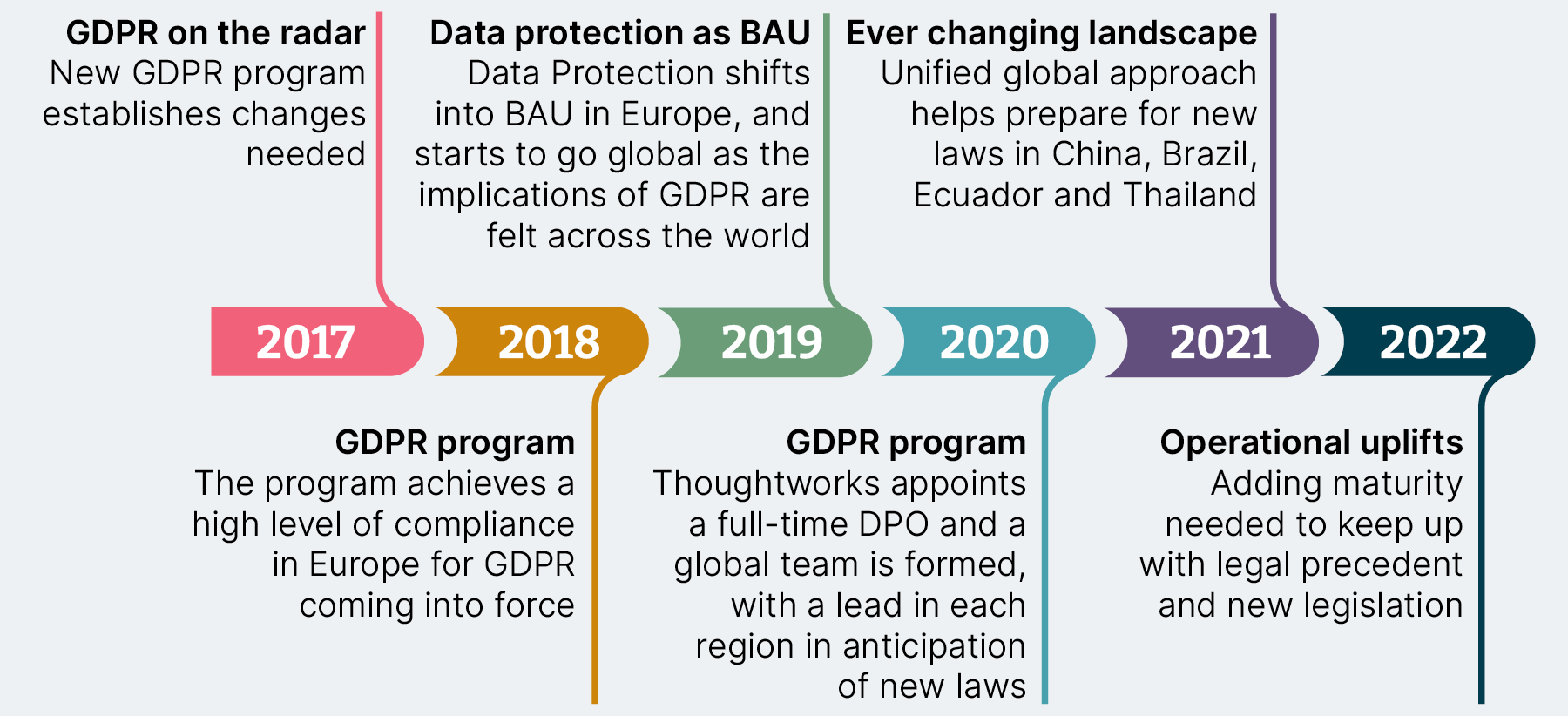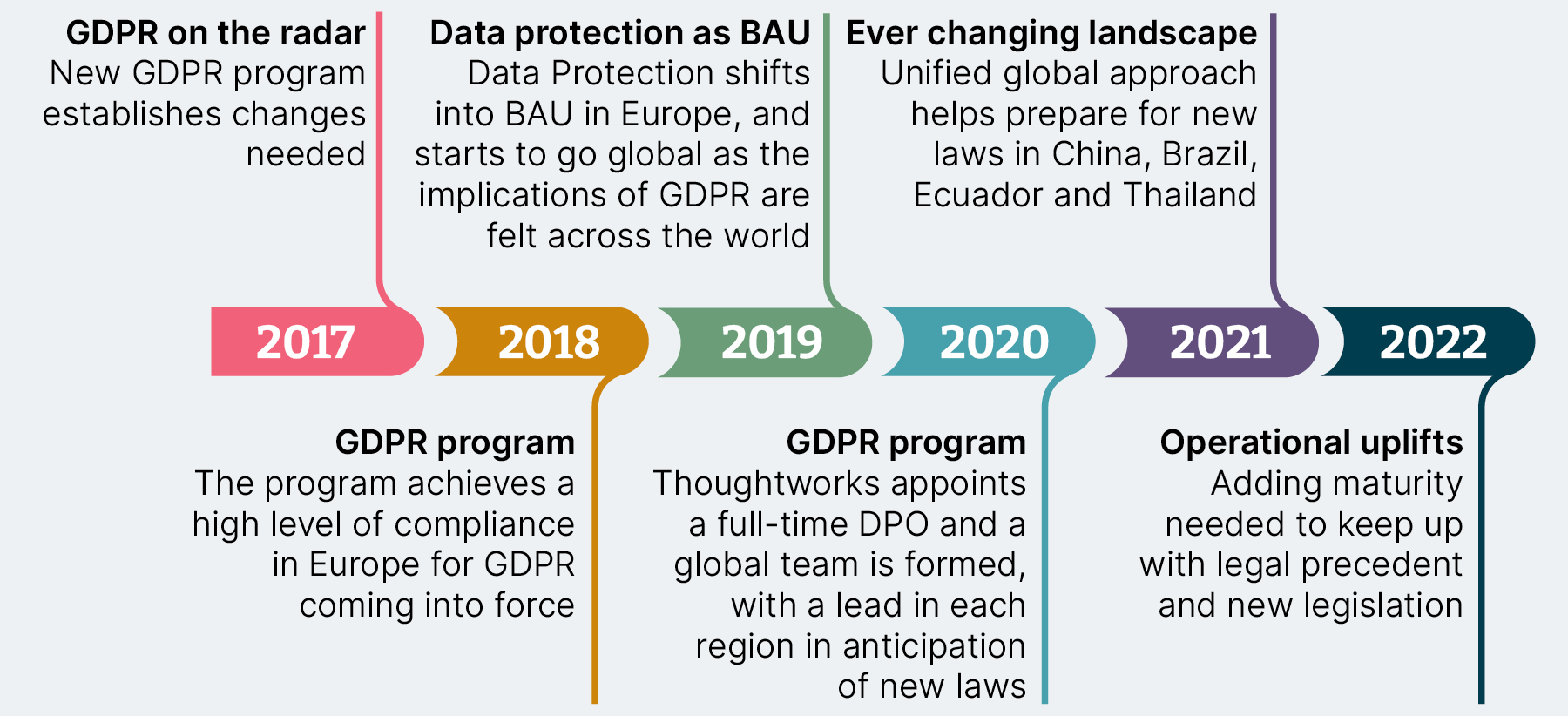 Data Protection and Privacy Leads are in place in every geography we operate in, forming a group of regional experts who take a global-first approach together.  With varying and rapidly changing data protection and privacy laws across our landscape, we implement the most rigorous rules, and apply them globally. This not only provides the greatest possible standard of data protection and privacy compliance; it helps us operate across borders, particularly when we are delivering work for clients through a distributed model. 
We do not gather customer data or act as a data service provider. As such, our data protection policies are internal, or bespoke for specific client arrangements. The data protection and security teams ensure that all Thoughtworkers are kept up to date by operating regional privacy week events, providing regular training and managing vibrant global communities. 
Footnotes
[1] Thoughtworks metrics as of 31 March 2022
[2] Data source for learning and development graphic: Campus built-in analytics