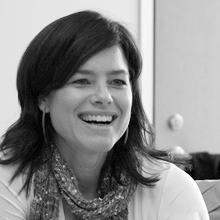 Cyndi Mitchell
Managing Director
Cyndi is the Managing Director of Thoughtworks Studios where she has general management responsibility for global strategy, sales, marketing, business development, product engineering and customer success.
Cyndi is passionate about the potential for software to have a strategic impact on most organizations. She helps business and technology leaders around the world develop cultures and organizational practices that increase responsiveness and create competitive advantage through software.
Since she joined Thoughtworks in 2002, Cyndi has served the company in a variety of roles including development, consulting and general management. Prior to leading Thoughtworks Studios, Cyndi was Managing Director of Thoughtworks UK. Cyndi has also served as a Senior Architect with Sun Microsystems in New York, Chicago, and London. She started her career with Andersen Consulting in Chicago.