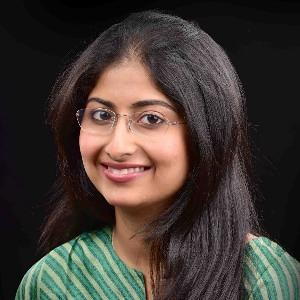 Lucy Kurian
Office Technology Principal
Lucy has been working in the technology field for the last 8 years and has spent that time at Thoughtworks, building and integrating large-scale distributed and disparate systems, working on data engineering projects, and focusing on her areas of expertise across global projects; .Net - C#, NodeJS, Spark and Golang.
As the Office Technology Principal for Thoughtworks Bangalore, she actively participates in mentoring and shaping the technical community in the city. Lucy works closely with Thoughtworks' India leadership team and dons multiple hats to support functions like recruitment, marketing and recruits' onboarding.
She is passionate about engineering solutions for complex business problems and loves the challenge of working with emerging technologies, especially in the context of global and diverse domains and cultures. Outside of work, Lucy indulges in cooking, especially baking. She also likes reading up on technology and a little fiction if time permits.
She completed her Master of Science (Software Engineering), an integrated 5-year course at PSG College of Technology, Coimbatore.