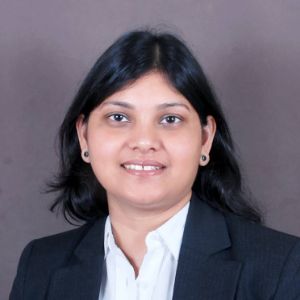 Gunjan Khandelwal
Office Principal for Mumbai and Pune
Gunjan is a Principal Consultant with 22 years of experience. She's played various roles in software development, product management, software delivery and operations. Gunjan is passionate about change management, building high performing teams and defining, and implementing organizational structures.
She's also adept at running business-wide and office-wide operations, requiring efficient collaboration with multiple stakeholders and distributed teams. Gunjan has extensive experience in eCommerce operations and the loyalty domain of retail businesses. She is extremely interested in the world of automation and brings rich systems thinking to optimize complex business processes.
Gunjan is a long time art enthusiast and an avid traveller as well.