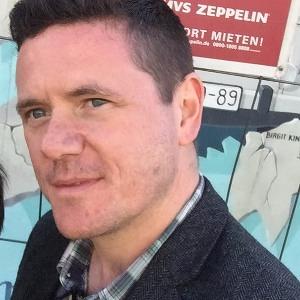 Gareth Morgan
Global Head of Marketing Content and Thought Leadership
I'm a writer, editor and content specialist. I've been writing about tech since Webvan was cool — and I'm still endlessly fascinated by new ideas and the potential for tech to change the world for the better.
My role at Thoughtworks covers all aspects of content generation, strategy and promotion. So while I started out focusing on technical writing, I try to have a broader viewpoint today.
I've previously worked as a technology journalist and editor at some leading publications. I've also turned my hand to content marketing, creating thought leadership pieces and white papers for major IT companies.
I like to see myself as a custodian of Thoughtworks' writing style. So if you have five minutes to spare, I can tell why you should never use the word 'whilst' or put two spaces after a period.