Thoughtworks and Amber Group signed a Memorandum of Understanding (MoU) in Hong Kong to develop new tools and technologies that aim to enhance transparency and trust in the Web3 space, while also ensuring ethical and responsible development.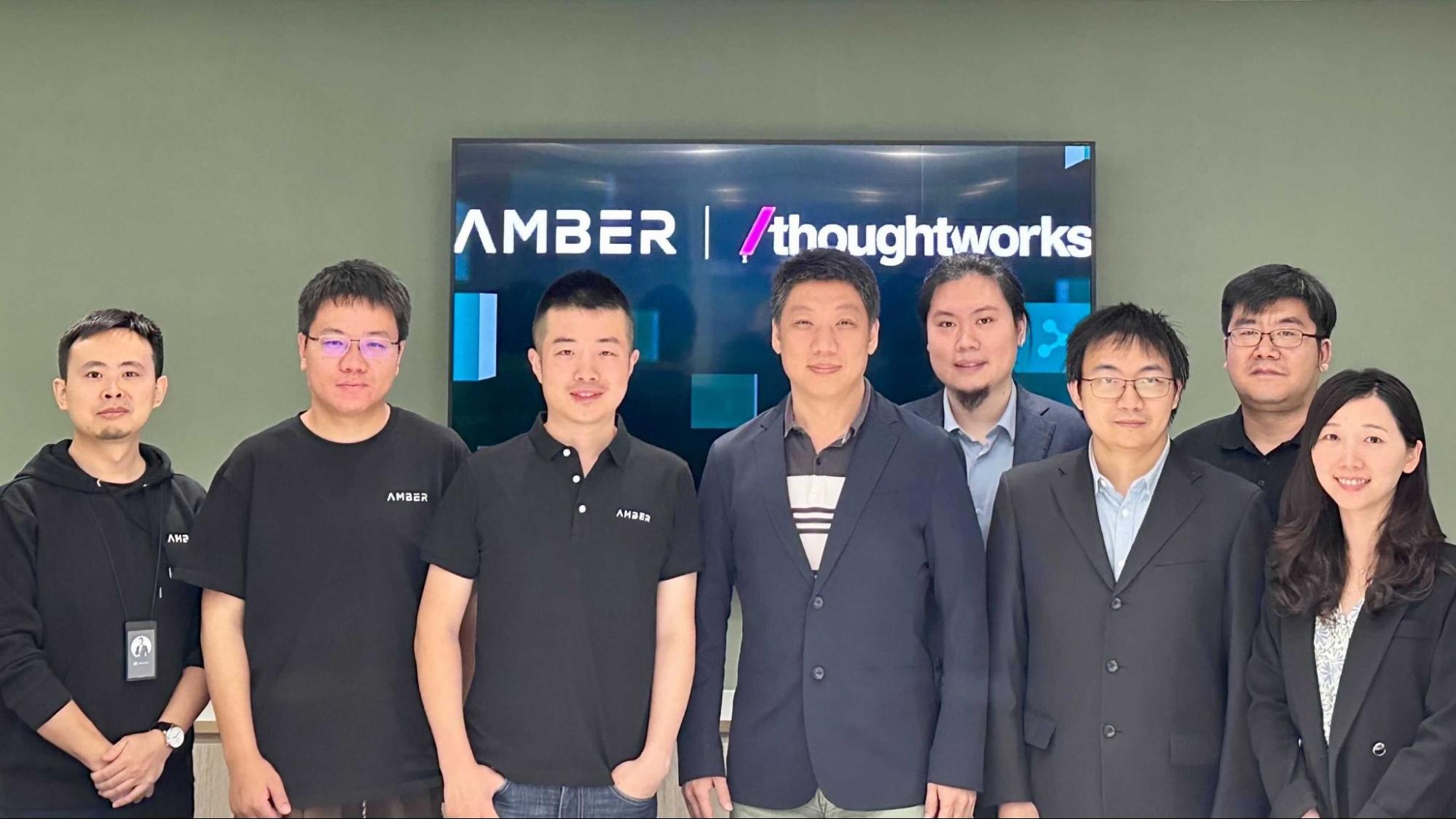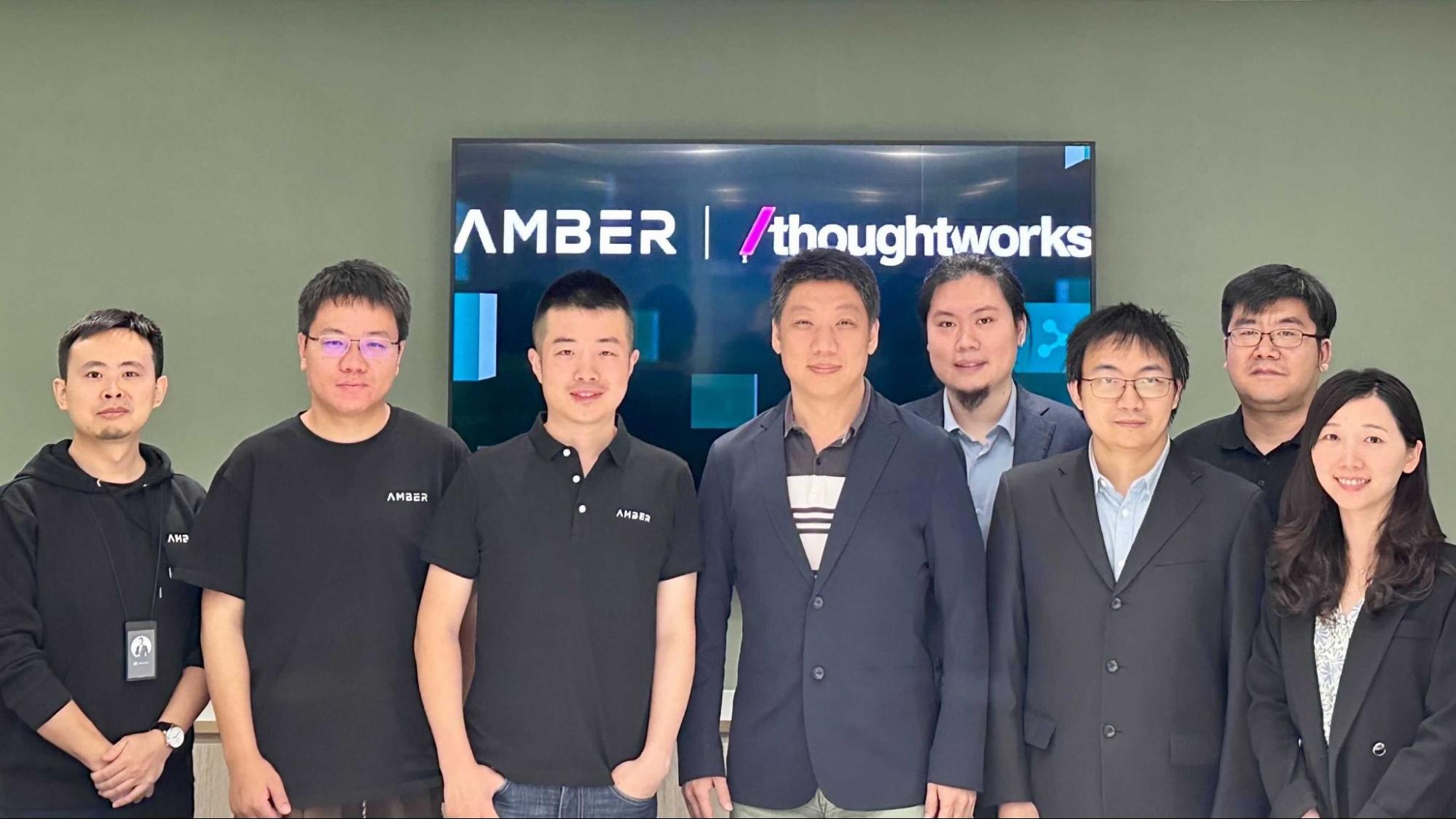 As a leading financial service platform specializing in digital wealth management and crypto native liquidity solutions, Amber Group has gained deep insights and expertise into fintech and cybersecurity within the Web3 context. In addition, Thoughtworks has taken a leadership role in integrating emerging technologies such as blockchain, DevSecOps and artificial intelligence (AI) into the industrial digitization process for multiple clients. 
Both parties share a commitment to social responsibility, design thinking and a tech-centric approach. This shared value system serves as a model for other participants in the industry looking to adopt these technologies and improve their practices.
Under this MoU, Thoughtworks and Amber Group will focus on the following areas of cooperation:
AI-driven security innovation: Develop innovative security solutions that utilize artificial intelligence to enhance transparency and trust in Web3.

Compliance and privacy enhancement: Collaborate to ensure that all products and services developed through this partnership comply with relevant legal and regulatory requirements related to privacy and data protection in the context of Web3 technology.

Responsible technology research: Collaborate to research and develop technology that is responsible, ethical and sustainable, and promotes the welfare of society and the environment.
Song Zhang, Global Service Lines lead at Thoughtworks, said: "To advance the development of the next-generation Internet, Web3 must use sophisticated engineering practices and scientific methods to address crucial issues caused by decentralization, such as security, privacy and compliance. Thoughtworks and Amber Group will collaborate to leverage their respective software design and security expertise. By using new technologies and tools, we aim to create new applications and new standards that promote the construction of a healthy, transparent, open, inclusive and responsible Web3 ecosystem."  
Dr. Chiachih Wu, Partner and Head of Web3 Security Team at Amber Group, said: "We are excited to partner with Thoughtworks, a company that shares our commitment to security and excellence. This partnership will enable us to provide our customers with even more comprehensive and cutting-edge security solutions, such as automated software testing and AI-powered vulnerability detection. By leveraging our expertise in Web3 security and Thoughtworks' leadership in integrating emerging technologies, we look forward to enhancing transparency, trust and compliance in Web3.
Thoughtworks and Amber  Group are excited to embark on this new partner relationship and look forward to working together to create a better, more transparent and more responsible Web3 ecosystem that benefits everyone, from individuals to large enterprises.
-  ### -
About Amber Group
Amber Group is a leading crypto finance services provider, specializing in digital wealth management and crypto-native liquidity solutions. The firm offers a comprehensive range of digital asset services, spanning liquidity provisioning, trading, financing, and investing. It is backed by prominent investors including Fenbushi Capital US, Sequoia, Temasek, Paradigm, Tiger Global, Dragonfly, Pantera, Coinbase Ventures, and Blockchain.com.

About Thoughtworks
Thoughtworks is a global technology consultancy that integrates strategy, design and engineering to drive digital innovation. We are over 12,500 people strong across 50 offices in 18 countries. Over the last 25+ years, we've delivered extraordinary impact together with our clients by helping them solve complex business problems with technology as the differentiator.
Media contact:
Yuan Zhiying, Head of Public Relations, China
Email: zyyuan@thoughtworks.com
Phone: +86-010-56933000