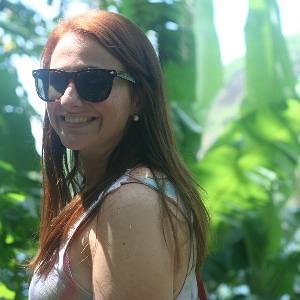 Gabriela Guerra
Managing director - brazil
I met Thoughtworks in 2012. I was the founder and manager of an organization that worked with politics and because of that I was the first pro-bono client at Thoughtworks Brazil. I fell in love with this company and joined as a business analyst in 2013. After that, I became the P3 lead of the country. I joined the Brazilian Leadership Team and got the opportunity to work on many different things related to social and economic justice. It was my dream job. In 2015 I started to also serve as first among equals for the global office of social and economic justice. Now I'm taking this new role as managing director, and this possibility the work on so many different things is something that makes me love Thoughtworks even more.
I'm graduated in business and I'm also a frustrated psychologist-to-be. I'm passionate about people and society and spend some of my free time studying about it.
I love to travel and spend a lot of my time travelling for work. I also have two cats: Simone and Paul.