In 2022, Thoughtworks opened a new office in the heart of Newcastle upon Tyne, UK, where we're focusing on the public sector and building a center of excellence. But it's not all about business; our social mission as a company is about doing good with tech and making a positive impact on society. Starting up a new office gives us an opportunity to connect with, and bring together, a community of current and future thinkers, innovators, problem solvers, techies, designers and lifelong learners. 
GovJam, a 48 hour storm of post-its, rapid research and prototyping to solve real world problems, is part of the Global Jams movement. It's open to anyone, in any role, to Jam for two days on problems that could make a difference to citizen's lives. Jams are different from hackathons and design sprints in that they focus on skill building, learning new techniques from other "musicians" and experimenting in a safe space.
Jams can make innovations, but they always make innovators.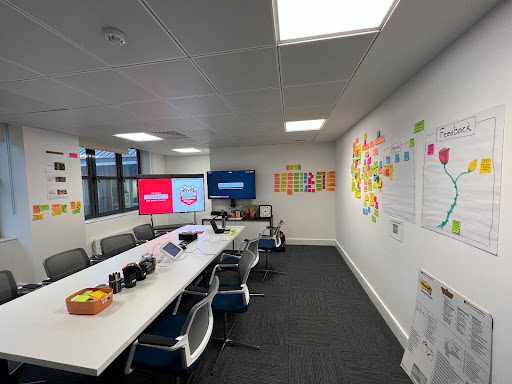 Running a GovJam in the Newcastle office fits perfectly with our mission to bring people together and make a positive impact. In November 2022, the Thoughtworks experience design team hosted a Jam in the office with people from across North East England including designers, career changers, developers, university students and a few Thoughtworkers.
As a group of nearly complete strangers, we started with activities to help us form as a team, with inspiration and practical tips from Thoughtworks' Dr. J Harrison's keynote on "Inclusive teams deliver." Doing this created a safe, inclusive environment that allowed people to push outside their comfort zones and try new things.
We then brainstormed ideas for our Jam based on the secret theme video that is released ahead of the session. We took part in activities like 'Crazy 8' sketches, Guerrilla research on the streets of Newcastle, syncing up with another Jam taking place in Bochum, Germany and a number of other tasks to come up with our prototype.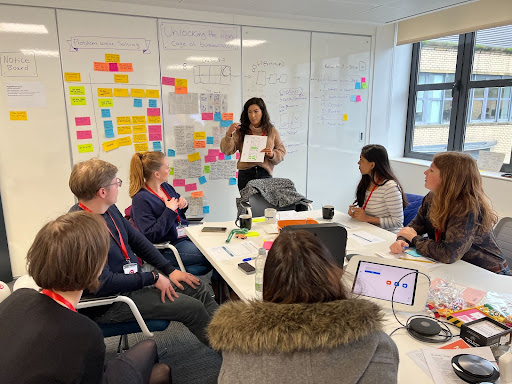 It was an intense two days for both the Jammers and hosts, but it was nevertheless a great reminder of how much you can get done in that time when you embrace the Jam principle of "doing, not talking."
In the spirit of continuous improvement, we asked for feedback throughout using a Rose/Bud/Thorn method and sending a survey afterwards. It was fantastic to see how much people learned in the two days including:


Iterations of idea, research, prototype and user feedback in hours, not weeks
Different methods of prototyping ideas like Crazy 8s and getting fast feedback from users
Confidence in taking rough ideas to people on the street for rapid research
Learning to take design critique and not getting attached to ideas
Dot voting as a method to quickly converge on ideas
Building on others ideas with "yes, and..." 
Agile methodologies like retros, team collaboration and showcasing work
Practice articulating and presenting ideas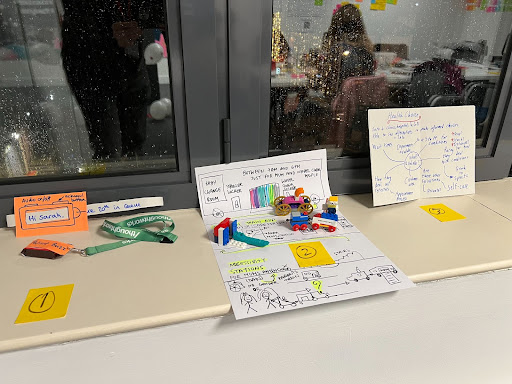 "It was a fantastic learning experience and a chance to meet people. A very welcoming, inclusive environment," one Jammer said, reflecting on the event. "It helped me to step out of my comfort zone to talk in public, even if it's in front of a small group of people."

From the feedback and our own self-reflection, we learned that next time we will:


Provide a high-level timeline on the wall of the full two days for people to see what's coming up
Run a guerrilla research techniques session before hitting the street to test ideas
Do even more timeboxing of discussions to encourage "doing, not talking"
Start registration earlier to encourage more people to attend
It was incredibly rewarding to bring together a group of people that had never met and see them openly collaborate, try out new techniques and push themselves outside of their comfort zones as innovators in the making. I saw firsthand how creating a safe and inclusive environment allowed people to thrive.
Cheers and Jam on!
Disclaimer: The statements and opinions expressed in this article are those of the author(s) and do not necessarily reflect the positions of Thoughtworks.