"Black Friday" is the day after Thanksgiving in the United States. That's the day that most people are off work and starting to think about Christmas. It's also the day that many brick-and-mortar specialty stores finally sold enough goods to break even or make a profit for the year. Given the accounting tradition of recording losses in red ink and profits in black ink, this particular Friday was the first day that the account books would be written in black ink, hence "Black Friday."
Or so we were told. The term was actually coined by the Philadelphia Police Department circa 1961 to describe the chaos that the biggest shopping day of the year unleashed on their town. It's okay for it to have two meanings. Regardless of the precise historical origin, the term has stuck, and in 2005 was joined by "Cyber Monday," the first Monday after Thanksgiving, one of the biggest online shopping days of the year.
Before the Internet, stores would hire several seasonal staff members to help out with the holiday shopping load. Stores still do this, but they also have a huge - sometimes crushing - technology load to prepare for as well.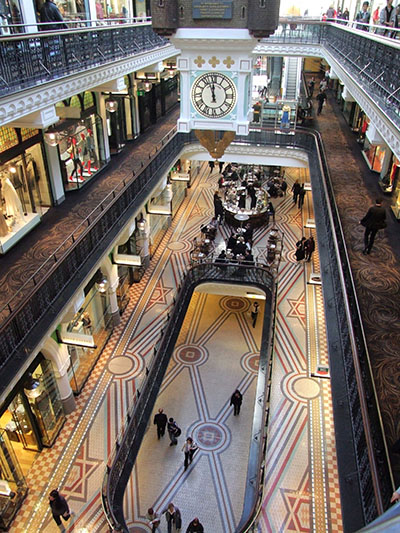 A Month of Cyber Mondays
As the popularity of online shopping grew, the two days - in fact the entire holiday season - has become 'cyber Monday' in all but name. At a general growth rate of 10% per year for the nearly last two decades, the cumulative effects of online shopping technology have become a serious, year-round consideration for businesses involved in e-commerce - and the chaos extends not just to consumer-oriented businesses, but to their vendors, clearinghouses, Internet Service Providers, et al.
Tech Challenges of Black Friday
The tech challenges of the holiday shopping season cover all aspects of online retailing, including:
Website loads
Payment clearinghouses
Suppliers
Shipping companies
Retail/e-tail integration
Order fulfillment
Customer support
Ghosts of Black Friday's Past
Stress-testing your e-commerce site (and all third-party elements as well) prior to peak times and instituting a code freeze weeks before is a common practice — now. It took a few disasters for this to become commonplace:
Obviously the most common cause of website overloading is sudden traffic spikes. Sites that can easily handle a million visitors per day don't necessarily respond as well to a million visitors per hour…or per second! But load stress is only one of the many problems to be expected on peak days - the normal logistics issues of any retailer are magnified exponentially. To handle this, it takes a lot of foresight and technology.
Ghosts of Black Friday's Future
It's only going to get worse, and a different flavor of worse. As more and more people shop online during the peak season, they are doing so with higher expectations of responsiveness and user-experience, and are using mobile/tablet devices more frequently.
According to IBM's 2013 Black Friday report, mobile sales were over 25% of total online sales on Thanksgiving and over 21% on Black Friday. Mobile traffic was over 39% of all Black Friday traffic. So not only does the peak not wait until Friday to start, the peak is starting on more and more mobile devices every year. Retail push notifications were up 37% on these two days, and average daily retail app installations were up 23%.
What this means is - no surprise - mobile responsiveness and infrastructure are becoming more important than ever. With people going from the Thanksgiving dinner table to shopping on their mobile phones and tablets, these numbers will go up dramatically year-on-year for quite a while.
There's a term for a website suddenly being overwhelmed with traffic, it's called "being slashdotted". On Black Friday - often at midnight - this happens to thousands of e-commerce sites at once. Not all of them will be able to handle it.
Can your web site handle it? Can your IT infrastructure handle it? Can your order-routing and -fulfillment system handle it? Can your warehouse and store staff handle it? Can your IT and support staff handle it? When balancing your strategy between marketing and IT, will your IT be up to par?



Disclaimer: The statements and opinions expressed in this article are those of the author(s) and do not necessarily reflect the positions of Thoughtworks.