The Australian Energy Market Operator (AEMO) is the independent system and market operator for the National Electricity Market (NEM), the Western Australian Wholesale Electricity Market (WEM), wholesale and retail gas markets and supply hubs, and gas systems. Prior to consolidation under AEMO, these had been operated independently.
Western Australia's Independent Market Operator (IMO), a predecessor organisation formerly operating the WEM, wanted to provide greater transparency within the electricity marketplace. They saw an opportunity to provide up-to-date information on energy production and consumption - by taking advantage of the rich set of market data they hold.
Partnering with Thoughtworks, the IMO explored new approaches to communicate with their stakeholders using data visualisation and interactive infographics.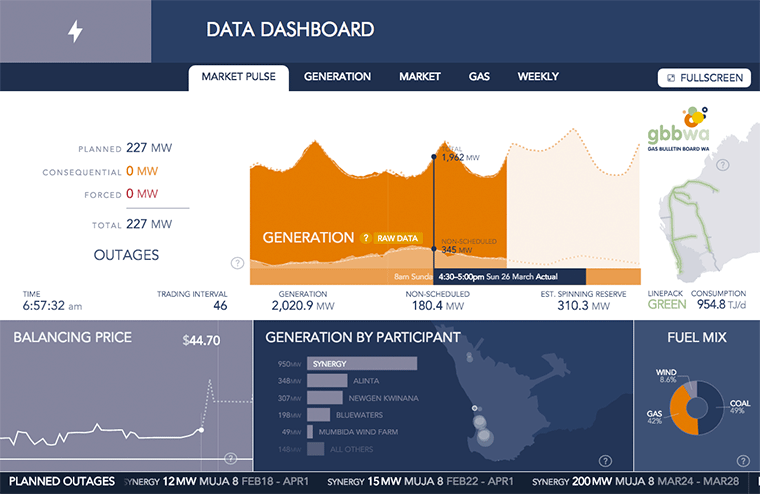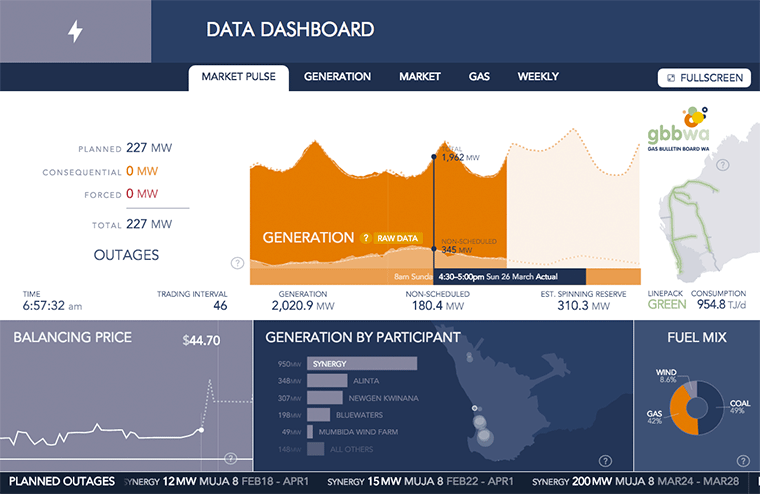 Electricity markets are data-rich environments and conveying market trends and outcomes in a form that is easily understood by the public is a significant challenge. Thoughtworks and the IMO worked collaboratively to successfully achieve an outcome that we are truly proud of. Our Data Visualisation project has received many compliments from our customers and wider stakeholder group.
Thoughtworks and the IMO rapidly built different visualisation options while collecting and integrating feedback along the way. This continuous design approach ensured the right things were delivered in a very short timeframe.
In just seven weeks the IMO was able to launch the first phase of visualisations on their website - providing real-time analytics on matters that impact customers - and bringing the industry one step closer to marketplace transparency.