PayPal is one of the world's leading payment service providers. The company's online payment software enables billions of transactions every year for customers in over 200 countries.
At the end of 2020, PayPal secured the license to add one of the world's fastest-growing markets to that list; mainland China.
PayPal engaged the Thoughtworks China team to help navigate the new competitive landscape, regulations and new customer base. This required the creation of a new team; comprising of stakeholders from more than 10 internal functions.
A fresh start for a global giant
At the start of our engagement, the Thoughtworks team had two major tasks: providing the essential local knowledge and guidance PayPal needed, and aligning those diverse stakeholder teams on the best way to respond to local needs.
To make PayPal's services highly visible in the Chinese market, we collaboratively decided to start with a new website. The site would act as both the entry point to PayPal's digital service, and function as an attractive storefront, introducing new customers to the company and what it can do for them.
A fresh, tailored website was the logical first step for the company, as it would help both introduce PayPal's services to the market, and introduce a new audience to its brand and values.
Meeting new local requirements and demands
PayPal has custom-built numerous websites in new geographies as it has expanded globally. But local regulations in China made this expansion uniquely challenging.
Firstly, the website itself was legally required to be built in China, by a Chinese team. Secondly, all of the customer data gathered through the website had to be stored in China. Plus, everything created had to align with PayPal's global brand and digital standards.
As a result, PayPal couldn't leverage many of the global digital assets and capabilities it had previously built. However, rebuilding the website and its infrastructure from the ground up in China was also a significant opportunity for PayPal.
"When an established company like PayPal enters a new market, it naturally wants to make the most of the infrastructure and digital assets it already has", said Tech Lead, Han Yu. "But Chinese consumers have unique preferences and habits. Building customer-facing services from the ground up is an opportunity to respond precisely to those demands."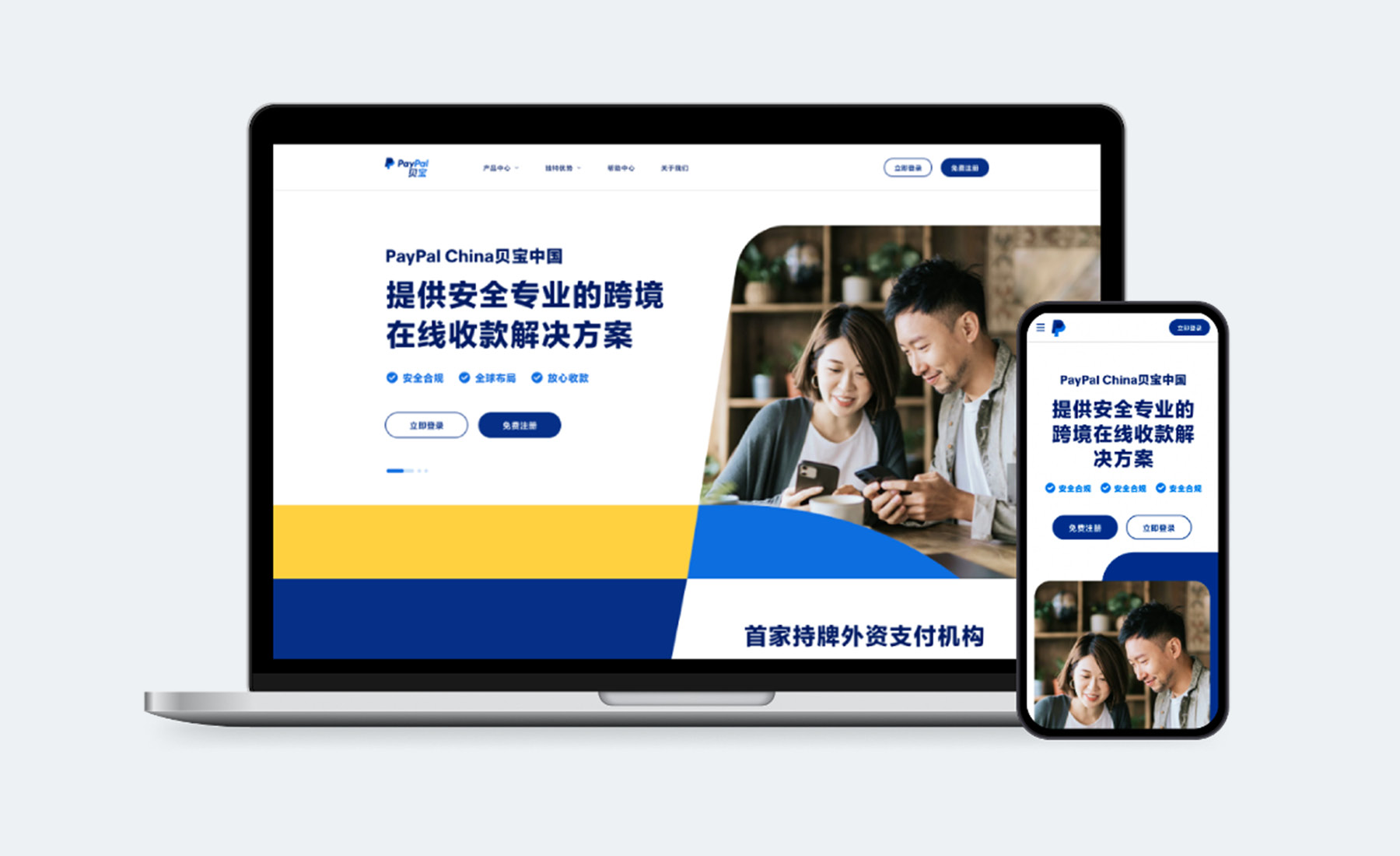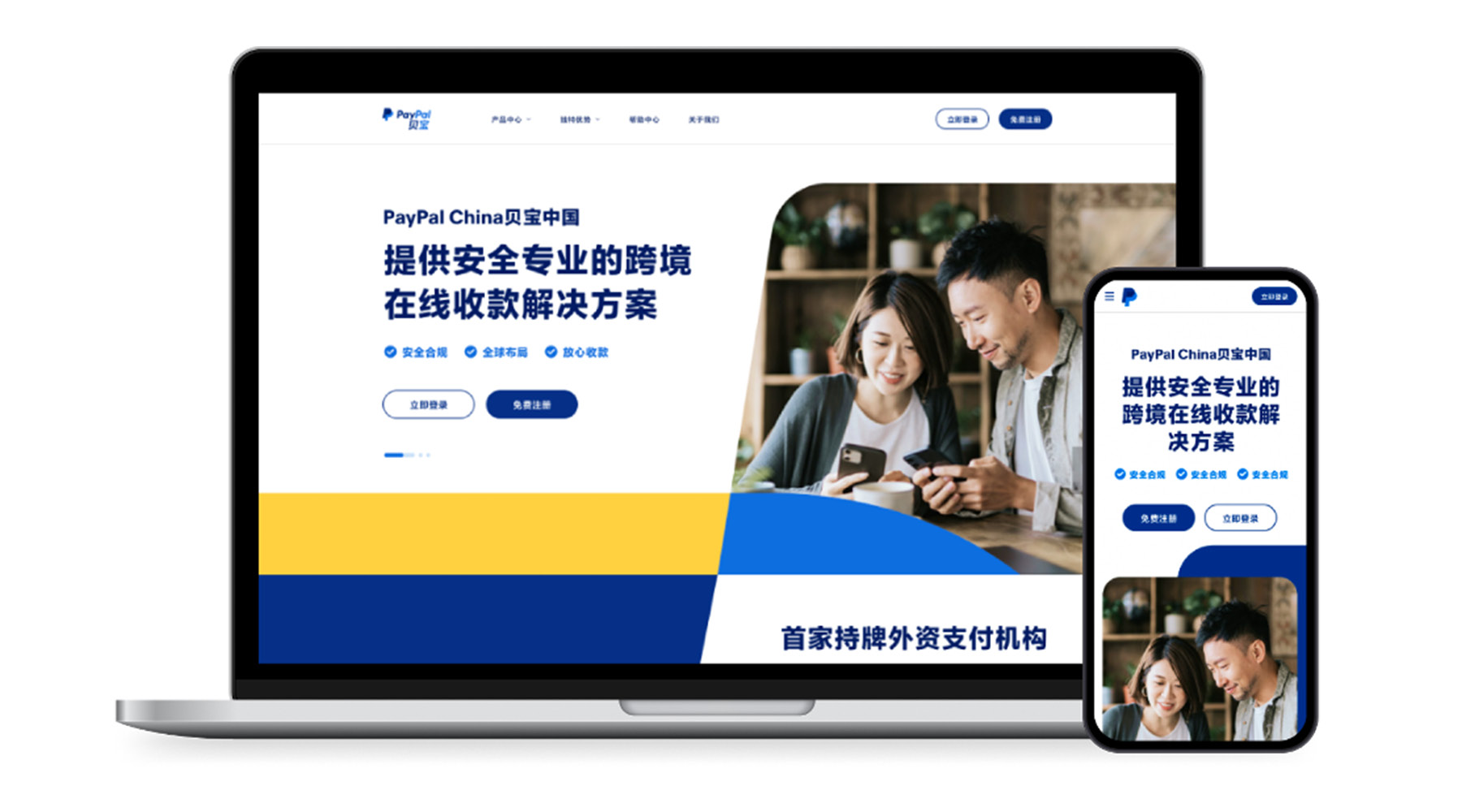 Embedding best practices from day one

Beyond our deep technical expertise and strong knowledge of the Chinese operating landscape and market, PayPal also partnered with Thoughtworks because of our reputation for enabling agile practices and ways of working.
By collaborating with Thoughtworks, PayPal China was able to embed those practices into its local operations, and create a foundation built on agile and adaptive best practices.
That started with how the website project was structured and delivered. Instead of building the complete website upfront prior to launch, we built a Minimum Viable Product (MVP) quickly, then used the MVP to learn how consumers were interacting with it. The insights we learned were then used to make iterative improvements to both the website and the content hosted on it.
"We introduced A/B testing to help us understand what consumers and merchants were responding to and to pivot accordingly," explained Han. "Our testing method was based on existing PayPal infrastructure and practices, and enabled us to introduce new leading practices that we've seen deliver strong results across other engagements."
Getting off the ground fast in a demanding new market
PayPal China had an MVP service website up and running in just eight months. Empowered by agile best practices and ways of working, the team is making eight new deployments per day, and has pushed six new releases to production in just three months.
Today, cross-functional autonomous teams deliver high-quality software at speed, helping PayPal China stay ahead of both local and global changes in market demands and end user preferences.
Looking to the future, the adaptability and agility PayPal has built into both its digital foundation and team in China will be instrumental to the company's continued success in the region.