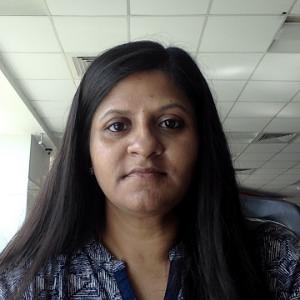 Kalaiarasi Srinivasaramanan
Business Analyst
A zealous problem solver, Kalai loves talking to people and building relationships. Nurturing this side of her quite naturally led to her growth as a  Business Analyst.  
More than 16 years in and she has had the opportunity to work across a multitude of domains, on several different products and be enriched by several brilliant teams. Kalai has played the role of Business Analyst, Project Manager, Iteration Manager, Process Consultant, Pre-sales Analyst and Recruiter in her career to date. Her current role as a Project Manager involves helping an enterprise engagement that spans several streams of work.
Kalai is passionate about engaging in an open culture and believes in creating and sustaining an environment where one is free to dream, to be themselves.