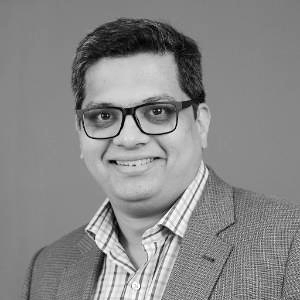 Prasanna Pendse
Head of Technology, India
As a Head of Technology for Thoughtworks India, Prasanna is responsible for pushing the boundaries of what technology can do for clients' business. His focus areas also include growing technical leaders and guiding the technology vision and strategy at Thoughtworks.
Prasanna's previous roles here include leading the FinTech lab, the role of General Manager for the Northeast Market based in New York and Market Technical Principal for the US Central Market based in Chicago.
He has extensive experience in financial services technology, public-facing social media sites, large-scale distributed object applications and the integration of disparate systems using Ruby/Rails, Java/J2EE, .NET and JavaScript.
Prasanna is also involved in the Agile, Ruby and DevOps communities, and consults with companies on evolutionary architecture, OOP, public and private cloud, microservices, event-driven architecture, TDD, patterns, automated testing, eXtreme programming and NoSQL data stores.
He speaks on topics such as blockchain, the tech-led disruption in the financial services space, event sourcing, high performance on JVM, building brilliant teams, building quality-in, agile engineering practices, infrastructure as code and cross-platform mobile development.