Why it matters
The COVID-19 pandemic, rising demands for social justice, and the widening digital divide have all put ethics on the agenda of enterprises globally in a way that's virtually unprecedented. As technology becomes more and more central to what businesses do, they need to learn how to approach and apply technology in an ethical way - or risk losing the trust of customers and the battle for talent. This issue of Perspectives explores the strategies and frameworks that enable enterprises to foster an ethical technology practice. 
Proportion of tech workers who've experienced decisions that could lead to negative consequences for people and society


Common blind spots 
Any application of technology can have ethical implications, but the stakes are particularly high for artificial intelligence and the use of customer data given the growing role both are playing in critical business functions and everyday decision-making. That makes it crucial for enterprises to examine the solutions they use for flaws or bias, and reckon with all the possible consequences. As traditional measures of business performance can lead companies down the wrong ethical path, the focus needs to shift to more holistic conceptions of value.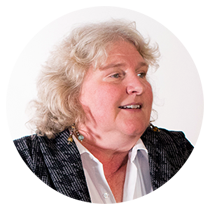 "How much profit are you willing to give up to increase your level of fairness? What's the balance point? There isn't necessarily a right answer that applies everywhere, so it's important for every organization to have that discussion - to define what their stance is, what they will or won't do, and where to draw the line."
Rebecca Parsons
Chief Technology Officer, Thoughtworks
The elements of ethical tech
The complexity and breadth of considerations most enterprises face in applying technology mean ethical technology has to be a consistent organizational focus, rather than a one-off initiative or list of principles posted on a wall. A comprehensive approach involves action across multiple fronts, from product development to the way leaders interact with their teams.
The elements of ethical tech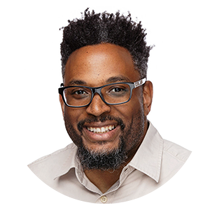 "Without effective communication, ethics won't become part of the general ethos. But what you're trying to do with communication is affect a change in people's hearts and minds so that they own it, and it's not you as a leader trying to enact a change on them. You want to encourage people to innovate, to continue thinking about what they can do, and make their own contributions."
Chad Wathington
Chief Strategy Officer, Thoughtworks
Reasons for hope
Technology will remain an ethical minefield - but a number of encouraging trends are taking shape. Entire ecosystems of frameworks and solutions are taking shape around danger spots like AI and data privacy. More off-the-shelf models and solutions are becoming available for enterprises aiming to make ethics a part of the development of products and interaction with customers. And most importantly, organizations are beginning to understand a strong ethical stance can be a foundation for overall improvement.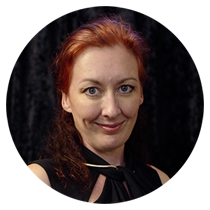 "Technology creates complex problems, increasing in complexity with every incident that happens globally. You can't predict exactly what's going to happen next, and you also can't resolve your approach to all these complex issues in advance. But if you put values and principles in place you can start to make good decisions regardless. It's one of the only ways organizations can future-proof themselves."
Laura Paterson
Principal Consultant, Thoughtworks
Perspectives delivered to your inbox
Timely business and industry insights for digital leaders.
The Perspectives subscription brings you our experts' best podcasts, articles, videos and events to expand upon our popular Perspectives publication.