Friday, October 15
XConf is our annual technology event created by technologists for technologists who care deeply about software and its impact on the world. 
This unique one-day, one-track event gives direct access to a diverse range of Thoughtworks technologists working on our clients' most complex challenges. 
Stay for the entire day or drop in the sessions that interest you most. See the agenda and register below.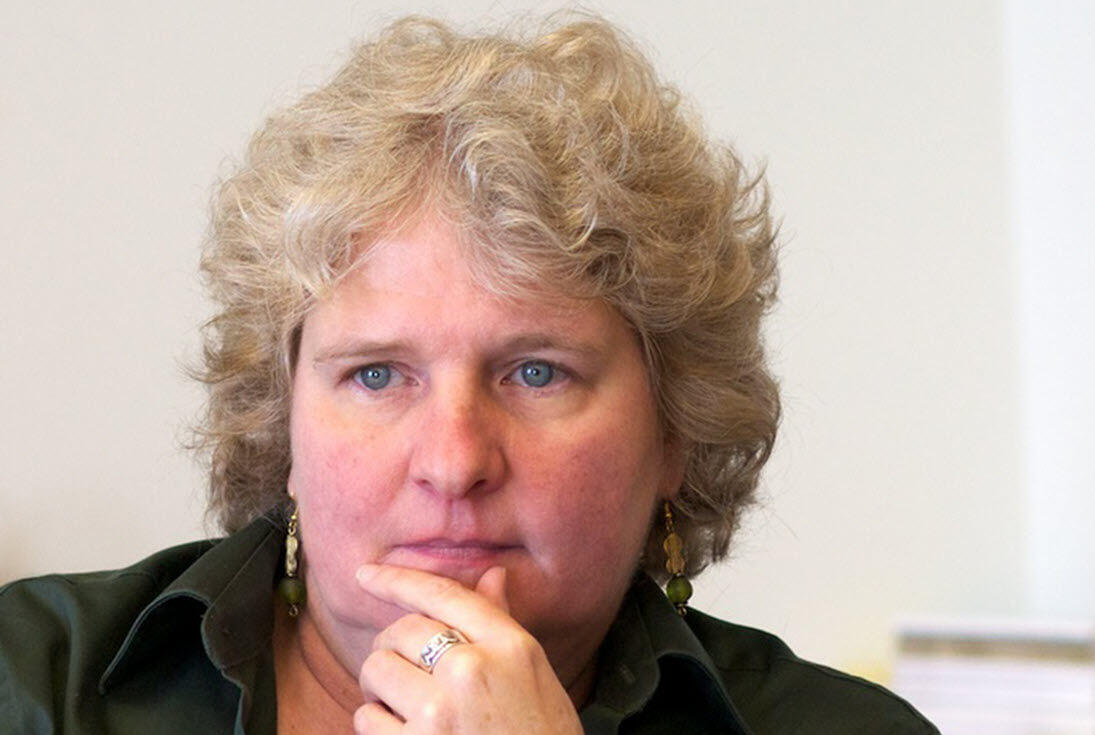 Keynote
Rebecca Parsons
Chief Technology Officer, Thoughtworks
Dr. Rebecca Parsons is Thoughtworks' CTO. She has more years of experience than she'd like to admit in technology and large-scale software development. She recently co-authored Building Evolutionary Architectures with colleagues Neal Ford and Pat Kua. Before Thoughtworks she worked as an assistant professor of computer science at the University of Central Florida, after completing a Director's Post Doctoral Fellowship at the Los Alamos National Laboratory. Her interests include parallel and distributed computation, programming languages, domain specific languages, evolutionary architecture, genetic algorithms and computational science. Rebecca received a BS in Computer Science and Economics from Bradley University, and both an MS and Ph.D. in Computer Science from Rice University.
Agenda
Friday | October 15 | 9:00am - 6:00pm EST
9:00 - 9:15am
Welcome
Scott Davis
9:15 - 10:00am
Keynote: The past, present and future of Architecture
Rebecca Parsons
The challenges of Architecture have changed over the years. Additionally, agile principles and notions around the use of patterns, have influenced architectural approaches, not just coding. This talk will walk through the evolution of our thinking about architecture and speculate a bit on what the future might hold.
10:00 - 10:15am
Break
10:15 - 11:00am
Observability in digital transformation
Ajay Chankramath & Sean Alvarez
In this talk, we will be discussing why one of the key prerequisites of any digital transformation should be end-to-end system observability. We will talk about socializing the concept of observability to businesses that struggle with the question of where to start their journey and how to demonstrate measurable and meaningful progress in the outcomes quickly.


11:00 - 11:15am
Break
11:15 - 11:30am
Getting Machine Learning applications into production using MLOps and CD4ML
Eric Nagler
According to VentureBeat 87% of data science projects never make it into production. Bringing Machine Learning (ML) models into production is different and more complex than deploying traditional software applications because with ML applications you need to orchestrate and deliver three pieces of software concurrently: the data engineering transformations, the trained ML/AI model, and the software API's that leverage that model. This talk will overview the Thoughtworks' approach to MLOps called CD4ML, and how it can help with ensuring quality, repeatability, and reliability when undertaking Data Science projects.
11:30 - 11:45am
Product innovation, not derivation
Dave Ho
The landscape of product management has drifted further from the technical roots from where it originated. Common methods for feature discovery have often resulted in multiple "copy-cat" derivations. We will explore several real-life examples of features or products that would have been difficult or unlikely to come up with without a strong technical command of the underlying platforms and technology.
11:45am - 12:00pm 
Lightweight architecture governance in the large
Imran Khan & Leo Mattos
At Thoughtworks, architecture and governance has traditionally been viewed with suspicion, evoking memories of architects in ivory towers and bureaucrats with checklists. However, if you've been on large, complex initiatives, you know the absence of architecture or governance is a recipe for disaster. This talk will discuss our hands-on experiences implementing a lightweight architecture governance framework on a multi-year enterprise modernization initiative.
12:00 - 12:15pm
Break
12:15 - 1:00pm
Using Explainable AI to garner trust and overcome adoption inhibitors
Ashley Avery
AI has a reputation as being a black box. This creates a lack of trust in those expected to use it. Transparency begins with Explainable AI, but it will not be the most difficult challenge that organizations will face in adoption. The psychology of trust will have to be addressed to create fully transparent and trustworthy AI solutions.
1:00 - 1:15pm
Break
1:15 - 1:30pm 
Augmented Reality Basics
Paris Kaman
Augmented Reality looks to enhance the physical world with virtual objects. Explore concepts that are leveraged by augmented reality software in mobile and wearable devices.
1:30 - 1:45pm
Data Mesh testing: An opinionated view of what good looks like
Sofia Tania
Almost as soon as you embark on your Data Mesh journey, one of the big questions that will come up is "how will you ensure quality throughout the mesh, given the decentralization of ownership"? In this talk, I will share a point of view of how that could be achieved. We will cover types of tests, how they could differ in usefulness depending on the type of the data product, what "end-to-end" testing looks like in a data mesh ecosystem, accounting for data quality, cross-functional requirements, and governance.
1:45 - 2:00pm 
Optimizing the engineering value stream
Prem C
As engineers, we are in the business of striving to write better software faster. High performing teams seem to have a positive rhythm about them. It just feels easy to do the right thing. What is it that these teams do? Is it possible to emulate the behavior of these teams? Are there engineering practices that we can adopt as defaults? Finally, how do we know decisively that we are doing the right thing? Are the four key metrics enough? What if the numbers aren't trending in a positive direction? What is this "hard to see" Thoughtworks way that some people talk about? Is this even a thing?
2:00 - 2:15pm
Break
2:15 - 3:00pm 
Data Mesh: Lessons from the trenches
Sina Jahan & Storm Heidinger
Data Mesh is creating a lot of buzz in data engineering communities. Skeptical technologists are looking for tangible successful stories that bridge the theory and implementation. In this talk we take a detailed look at one major Data Mesh implementation at a large scale Fortune 50 enterprise.
3:00 - 3:15pm
Break
3:15 - 3:30pm 
The uncanny valley of hybrid working
Tom Marsh
Why remote works, co-locations works and what you lose when you try to do both.
3:30 - 3:45pm
I don't think these metrics mean what you think they mean!
Ranbir Chawla
A fun and entertaining examination of engineering leadership and a deeper understanding of how to measure team and organizational performance in software development. Drawing leadership lessons and examples from Ghostbusters, The Princess Bride and other classics, we'll examine how the DORA metrics are lagging indicators and how team leaders can use a key set of leading indicators to better understand how to fine tune their teams performance. We'll also examine leadership structures, important considerations for creating an effective environment for creative excellence and how to have fun while having it all.
3:45 - 4:00pm
Developer portal 
Tim Cochran & Ama Asare 
The developer portal, an old concept, but is a recent growing trend, with appreciation that developer experience is important and open tools like backstage making it easier. This talk will talk through how best to utilize a portal, how it can enable your devops culture and improve information discoverability.
4:00 - 4:15pm
Break
4:15 - 5:00pm 
Scaling a crypto currency exchange startup
Rickey Zachary
Crypto currency companies are a recent addition to the financial services space and have a unique set of issues related to scaling up from a start up to a more mature company. This talk will explore the crypto currency space, the unique challenges to scaling up the startups in the space, as well as engineering and organizational solutions to challenges in this space.
5:00 - 5:15pm
Break
5:15 - 6:00pm 
Thoughtworks culture - 10,000 and beyond
Venki Ponniah & Patricia Mandarino
Most people stay at Thoughtworks for one reason. Culture. What is Thoughtworks culture? How did we manage to protect and preserve our culture for 28 years? How do we continue to do that as we scale our thought leadership and why is our culture important? To really understand culture, one needs to understand how it all started. Join Venkatesh Ponniah and Patricia Ann Mandarino with a combined 37 years of Thoughtworks experience for an engaging talk on Thoughtworks' unique culture. For instance, Collaborating with Neal Ford and Martin Fowler is the norm. Thoughtworkers, present and future, can also look forward to thought provoking ideas to protect and preserve our culture as we grow and scale.
6:00 - 6:15pm
Closing Remarks
Scott Davis