A conference created for technologists by technologists.
XConf is a two-day online event that brought together thought leaders from Thoughtworks from around the world to share their knowledge and first-hand experiences.
Topics included data, cloud, security, and the future of tech.
This event has ended, but the complete recordings are available to watch on-demand on YouTube.
Keynote Speakers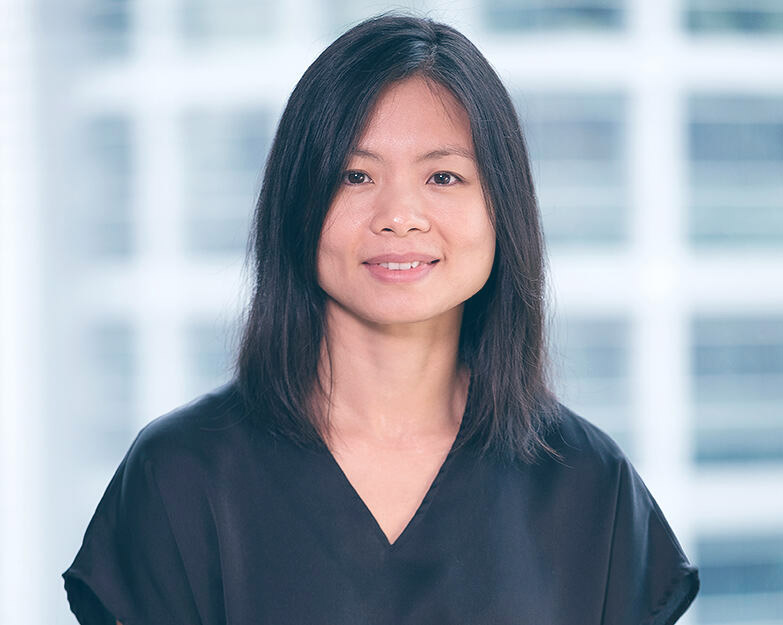 Thao Dang
Head of Data, Enterprise Modernisation, Platforms and Cloud for South East Asia
Thao started at Thoughtworks as a software developer before working as a Tech Lead and Technical Principal leading delivery teams. Her main experience and interests lie in the creation of large-scale distributed applications.
Previously serving as the Head of Technology for Thoughtworks Southeast Asia, Thao is currently the Head of the Data service line and Enterprise Modernisation, Platform and Cloud service line for the region.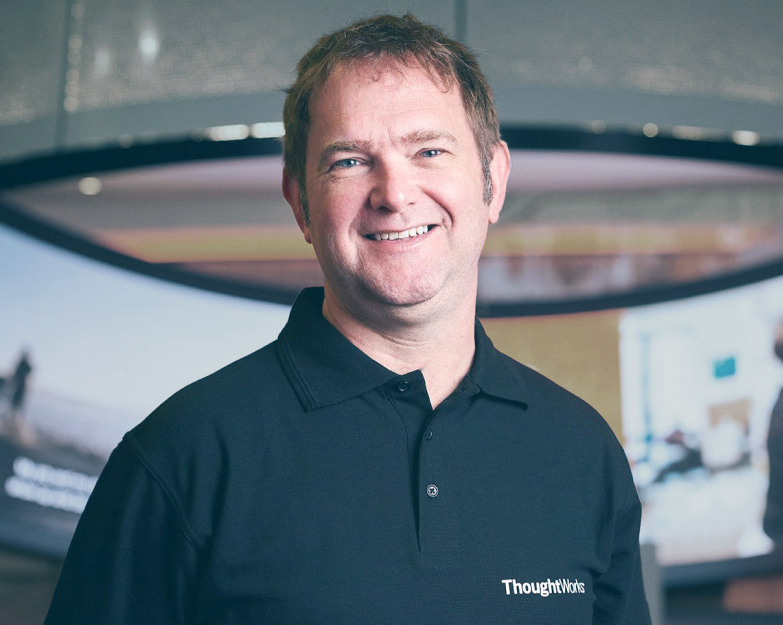 Kief Morris
Author of "Infrastructure as Code", Principal Cloud Technologist, Thoughtworks
Originally from Tennessee, Kief has been been building teams to deliver software as a service in London since the dotcom days. He is the author of "Infrastructure as Code", published by O'Reilly.
Kief enjoys helping organizations adopt cloud age technologies and practices. This usually involves buzzwords like cloud, digital platforms, infrastructure automation, DevOps, and Continuous Delivery.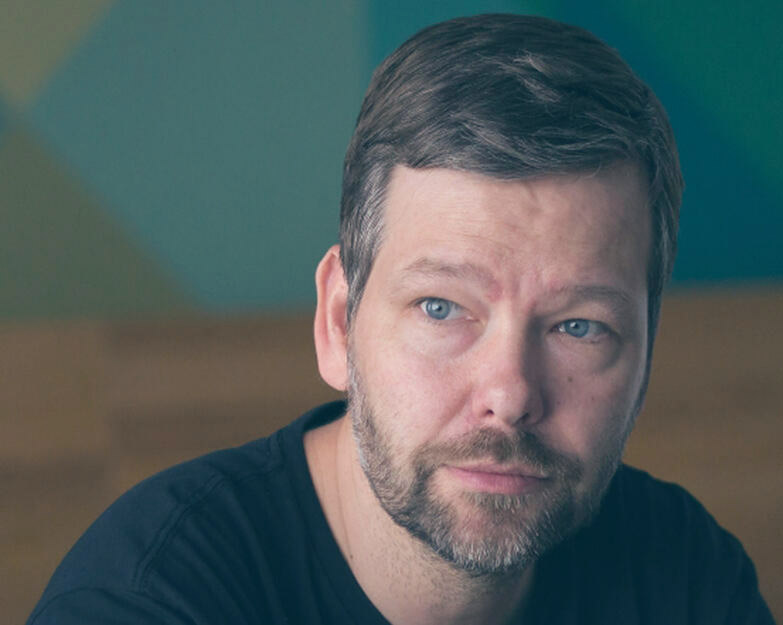 Erik Doernenburg
Head of Technology
Thoughtworks, Germany
Throughout Erik's 25-year journey in tech, he has witnessed the rise—and sometimes fall—of many technologies. Always curious, he seeks to understand the potential of these new technologies, while figuring out how to apply hard won experience and proven practices.
He is an advocate of agile values and open source software. He is also a regular speaker at international conferences, has contributed to a few books, and maintains several open source projects.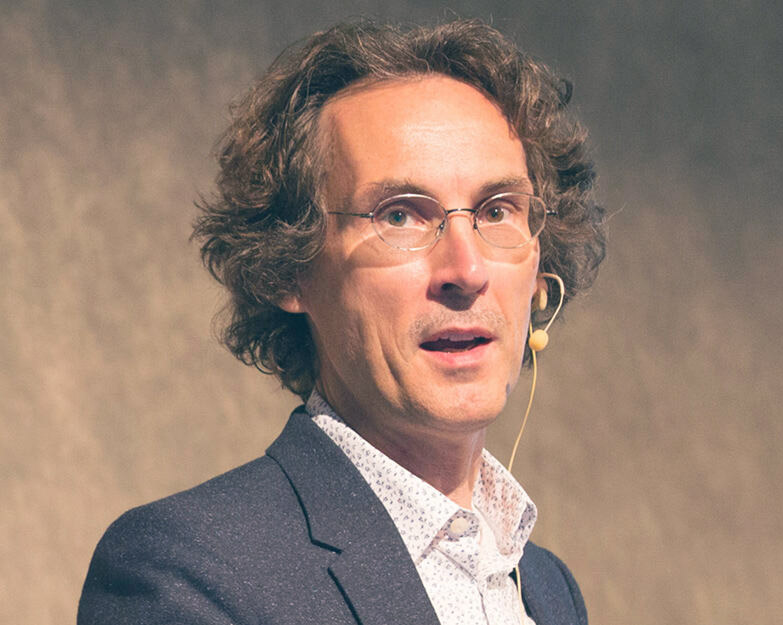 Gregor Hohpe
Enterprise Strategist, former Singapore Smart Nation Fellow, published author
Gregor advises CTOs and technology leaders in the transformation of both their organizations and technology platforms. Riding the Architect Elevator from the engine room to the penthouse, he assures that corporate strategy connects with the technical implementation and vice versa.
He is the author of "37 Things One Architect Knows About IT Transformation", co-author "Enterprise Integration Patterns", and an active member of the IEEE Software advisory board.
Agenda: Day 1
Thursday | 20 May 
1:30pm - 5:00pm SG/KL
12.30pm - 4:00pm JKT/BKK
11:00am - 2:30pm IST
01:30pm (SG/KL) 12:30pm (JKT/BKK)
Welcome
01:35pm (SG/KL) 12:35pm (JKT/BKK)
What's the next big thing in tech?
Thao Dang and Sowmya G Krishnan
The world of software is constantly evolving, with new technologies and trends rising up to prominence ever so often. In this session, drawing on her experience with working on the Thoughtworks Technology Radar, Thao will be talking about what's up and coming in the world of tech, and what technologists should keep an eye on to keep up.
02:10pm (SG/KL) 01:10pm (JKT/BKK)
Enduring engineering practices in data projects
David Tan and Angeline Tan
Data projects often start with great ambitions, but momentum and morale can grind to a halt due to various problems such as lack of automated testing, near-untestable architectures and unmaintainable code. This session will cover time-tested techniques for delivering data products in a way that delights customers and cultivates team members.
02:45pm (SG/KL) 01:45pm (JKT/BKK)
Break
02.55pm (SG/KL) 01:55pm (JKT/BKK)
Scaling Mobile Applications with Micro Frontends
Angie Sasmita
Mobile applications have become a must-have product for companies, with functionalities that are ever complex and increasingly divergent. As a result, there is an increasing need for the development teams to scale mobile applications to meet this engineering challenge. This session will discuss applying mobile micro frontend techniques to scale mobile projects. Topics covered include how micro frontends work together with micro services architecture, the trade-offs associated with selecting this architecture, and how to form a productive team around this architecture.
03:30pm (SG/KL) 02:30pm (JKT/BKK)
Architecting in the Cloud
Gregor Hohpe
For a long time, architects were considered ivory tower residents who bestow their idealistic visions onto unsuspecting project teams. Then we were told we don't need architects because we're agile. Shortly after, being a cloud architect became associated with passing a multiple-choice test. This session takes a look at what architecture and being and architect looks like in the context of cloud platforms.
04.05pm (SG/KL) 03:05pm (JKT/BKK)
Break
04:15pm (SG/KL) 03:15pm (JKT/BKK)
Closing Keynote: The Evolution of Infrastructure as Code
Kief Morris and Ankit Wal
This session will cover the current state of infrastructure as code and the considerations that technologists and teams need to make while doing Infrastructure as Code at your organization.
05.00pm (SG/KL) 04:00pm (JKT/BKK)
End of XConf Day 1
Agenda: Day 2
Friday | 21 May
1:30pm - 5:00pm SG/KL
12.30pm - 4:00pm JKT/BKK
11:00am - 2:30pm IST
01:30pm (SG/KL) 12:30pm (JKT/BKK)
Welcome
01:35pm (SG/KL) 12:35pm (JKT/BKK)
Managing your Platform as a Product
Evan Bottcher
To increase the pace of delivery, many organizations are creating internal technology platforms with the intention of consolidating complex hosting and infrastructure technology and specialty skills into 'platform teams'. However, product teams are often unhappy with what the platform team has to offer, and in some cases will bypass the platform altogether. Often these challenges are related to how we think about the platform as a product itself. This talk will explore some of the symptoms we've seen in the field and what practical actions can help.
02:10pm (SG/KL) 01:10pm (JKT/BKK)
Data Visualization: The What, The Why and The How
Naren Katakam
While technology is expanding its capacity at an exponential rate, human beings are not evolving at the same rate. We have to find creative ways to understand information and its true meaning. This is where data visualization helps to make information accessible. This session will talk about the basics of data visualisation. It will cover the macros of this subject in terms of what it means, how to do data visualization well, and what common pitfalls technologists should avoid in their approach.
02:45pm (SG/KL) 01:45pm (JKT/BKK)
Break
02.55pm (SG/KL) 01:55pm (JKT/BKK)
Automated Security and Compliance
Florian Sellmayr
"Security and Compliance" - those words spark dread in many developers' minds. And where delivery teams see busywork and blockers to value creation, security professionals fear reckless risks, lawsuits and hurt customers. This talk will give some ideas on how to get out of this stalemate - how we can use automation to get real-time feedback on security requirements and compliance documentation can be generated at the click of a button.
03:30pm (SG/KL) 02:30pm (JKT/BKK)
Observability and Recovery in the Cloud
Aditi Agarwal
The move to cloud native is served well when systems are able to respond to problems in near real-time. This session will cover how observability is different from regular monitoring, how to design systems that can find and handle unknown unknowns, how to pick observability targets, and how to automate recovery in production and use testing strategies to make systems recoverable.
04.05pm (SG/KL) 03:05pm (JKT/BKK)
Break
04:15pm (SG/KL) 03:15pm (JKT/BKK)
Closing Keynote: Architecture without Architects
Erik Doernenburg
On hearing the words "software architect", developers think of hand-wavers who have forgotten how to write code, while project managers think of technologists chasing perfection in initiatives that are serving obscure technical purposes. Yet, project architecture is crucial. This session will introduce techniques that help teams create good designs and sustainable architectures without the need for a superstar architect. Topics include evolutionary architecture, the seductive power of abstractions, vertical slicing, software visualizations, and the need to experience the consequences of decisions.
05.00pm (SG/KL) 04:00pm (JKT/BKK)
End of XConf Day 2
XConf Singapore 2019 - Highlights