Event details
Join us for an intimate in-person luncheon with fellow executives who are leading transformative change within their organisations.
Date: Thursday, 17 November 2022
Time: 12:00pm to 2:30pm (AEST)
Venue: BOTTEGA
Address: 74 Bourke Street, Melbourne VIC 3000

The rate of change over the last few years has seen most enterprises pursue significant transformation programs, and yet many admit to capturing far less value than expected, or failing to maintain the benefits over time.
Despite the surge in investment, many have not made the shift from a functional technology focus to putting technology at the heart of their business. Others have embarked on large multi-year programs only to see their systems becoming obsolete before they're even completed.  
Even those who have successfully leveraged technology to create market differentiation, recognise how difficult it is to maintain their market-leading capabilities.
Agenda
Fireside chat
Petra Fawcett, General Manager of Technology Management & Transformation at Coles Group and Brigid O'Brien, Director of Digital Transformation & Operations at Thoughtworks
Being adaptable and able to accelerate change is central to supermarket giant Coles Group's ongoing transformation into a digitally enabled business. 
Coles has partnered with Thoughtworks to enable its transformation strategy, but its focus is firmly on building capability from within. By adopting a user-centric approach to its transformation, Coles is developing the agility to respond to market shifts efficiently. 
In this fireside chat Petra and Brigid will discuss:
Why transformation is about so much more than technology
The role and criticality of executive leadership and sponsorship
Strategies to get your whole organisation moving in the same direction.
Roundtable discussion
Through an interactive roundtable discussion, attendees will explore the factors that are critical to create sustainable change – the kind that captures value from transformation efforts quickly, while also building the necessary capability to ensure your organisation is prepared to adapt with the market.
Different roles that technology plays within an organisation
Typical challenges holding transformation programs back, and how to overcome them
The skills required to meet digital transformation goals.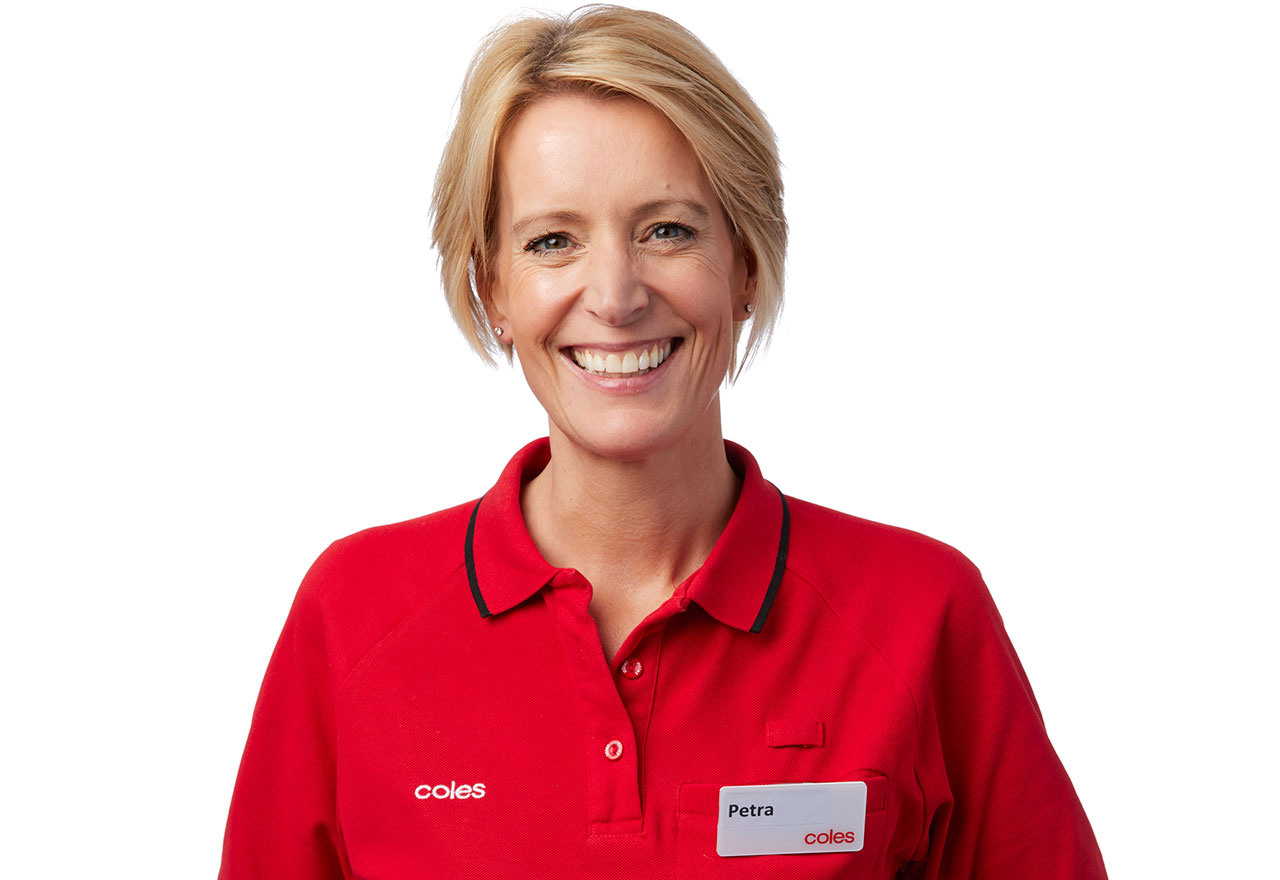 Guest speaker: Petra Fawcett
General Manager, Technology Management and Transformation at Coles Group
Peta Fawcett is a dynamic, engaging and collaborative Customer Strategy and Business Transformation leader. Working at least 6-12 months in advance, she drives enterprise-wide performance innovation and improvement to create organisational change that really makes a difference.
Petra joined Coles Group earlier this year, to lead the Technology business unit as part of newly established Coles Technology Leadership team. She is accountable for developing, driving and delivering the Transformation agenda – enabling Technology strategy & solutions to be delivered faster, more effectively and with winning capabilities and impact.